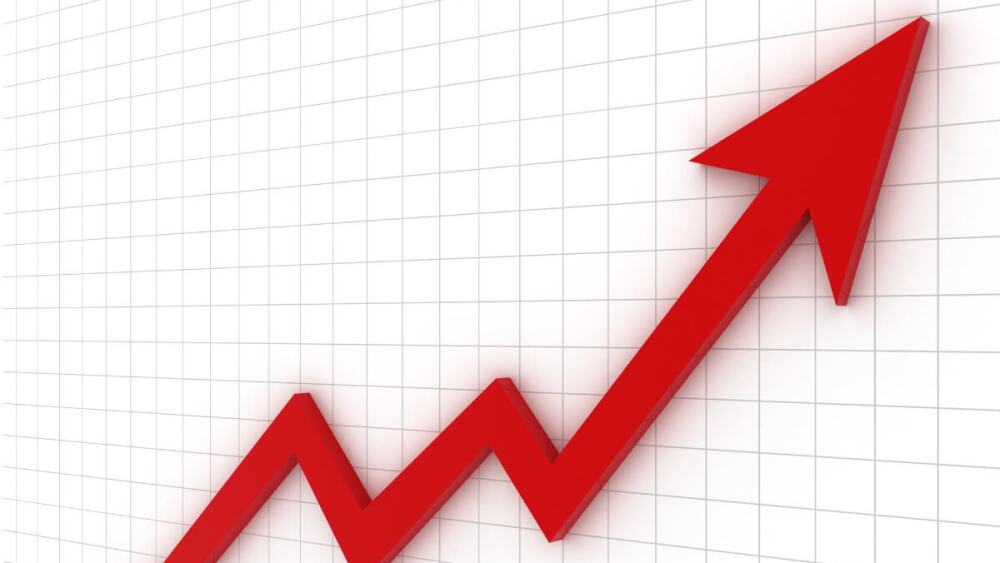 Which stocks have been doing best in this volatile year? Here are the 5 top mid-year stock picks identified from 200+ expert analysts' choices for 2020.
At Wall Street's Best Investments, we just put our Top Picks Mid-Year Update issue to bed. And what a great six months it has been for our contributors—and our subscribers!
Every January, I ask our 200+ contributors to name their favorite stock for the upcoming year. And I'm always excited—and often surprised—to see what they choose.
And this year was no different. Our advisors chose small, medium, and large cap companies in an array of industries, including financial, healthcare, technology, growth, income, low-cost—pretty much any category or style you desire.
And I have to say, these were some of the best returns I have seen in my years of writing this newsletter!
[text_ad]
Here are our top 5 picks:
Mid-Year Stock Picks Update
| | | | |
| --- | --- | --- | --- |
| Company | Contributor | Publication | Gain (%) |
| Inovio Pharmaceuticals (INO) | Joseph Cotton | Cotton's Technically Speaking | 742.86 |
| Tesla (TSLA) | Joseph Parnes | Shortex Market Letter | 194.87 |
| The Trade Desk (TTD) | John Gardner | Equity Research & Portfolio Evaluation, Inc. | 61.92 |
| Anavex Life Sciences (AVXL) | Tom Bishop | BI Research | 55.96 |
| Horizon Therapeutics (HZNP) | Jeffrey Hirsch | Stock Trader's Almanac | 51.80 |
All I can say is WOW! Our contributors—despite the devastating COVID-19, with its accompanying record-breaking unemployment, and a tremendous market dive in March, have broken all our records! Our average return for our 2020 Top Picks—so far this year—is 16.41%. And our average return on our Top 5 Top Picks is 221.48%. That's a far cry from the -1.2% that the S&P 500 lost and the -8.6% that the Dow Jones Industrial Average returned. And although our overall average fell a bit short of the Nasdaq's historic 18.3% rise, our Top 5 mid-year stock picks handily knocked the socks off of that!
I just want to say a big congratulations to our contributors and especially to our big winners!
Joseph Cotton, editor of Cotton's Technically Speaking, recommended our #1 pick— Inovio Pharmaceuticals, Inc., which gained 742.86%, saying: "Inovio Pharmaceuticals, Inc. (INO) is a late-stage biotechnology company that focuses on the discovery, development and commercialization of DNA-based immunotherapies and vaccines to prevent and treat cancers and infectious diseases. Its partners and collaborators include Regeneron Pharmaceuticals, the National Institutes of Health, Genentech, and many more. We consider this a speculative stock. We bought the stock at $3.62 on December 26, 2019." (Note that Joe's actual return is better than ours, as we recorded the buy on the same date for all our stocks, the night before publication.)
Tesla (TSLA), our second place mid-year stock picks winner, was chosen by Joseph Parnes, editor of The Shortex Market Letter. He commented, "Tesla's Oct '19 surprise profit and introduction of its "Cybertruck" pickup truck is certainly a catalyst for Tesla. Fourth quarter '19 earnings to approximate $1.30/shr on revenue of $6.7B.
"Technical Picture: TSLA has been trading in death cross pattern since July '19 in (190-260) range. Its reversal rocketed with an upped-gap (265-290) to exit the death cross with high volume. This ascension continued at (310-323) to (339-345) with a mini-correction. It is being boosted by short-covering to (351-368) with continued upped-gaps of (370-379) to (380-391) to an all-time high of 406.83. Volatile.
"BUYING RANGE: 375-406 | NEAR TERM OBJECTIVE: 456 | INTER MED OBJECTIVE: 501."
Joe might have sold himself a little short there as Tesla recently traded at 1,544.65.
The Trade Desk (TTD), a mid-year stock pick recommended by John Gardner of Equity Research & Portfolio Evaluation, Inc., was our third place winner. In his recommendation, he noted, "The Trade Desk provides a self-service platform for advertising buyers to purchase and manage data-driven ad campaigns. The Trade Desk uses artificial intelligence to give marketers a clearer picture of where their programmatic dollars actually go. Smart ad budgets are managed using The Trade Desk. The company helps big brands deliver a more insightful and relevant ad experience for consumers. The Trade Desk has been a big winner, and this growth stock will continue to deliver in 2020."
John was right, and TTD gained 61.92%.
Tom Bishop, editor of BI Research picked 4th place winner, Anavex Life Sciences Corp. (AVXL), saying, "AVXL is a bio-pharmaceutical company that amazingly few know about, but those who do are passionate about. Its lead drug is Anavex 2-73 (A2-73), an orally available drug with a clean safety profile that gives every indication so far of being highly effective against Alzheimer's disease.
"Proof of the pudding, 95% of those who have completed the current 1-year trial period are voluntarily continuing to take A2-73, and some (from the earlier Phase 2a trial) have continued for as long as 3-4 more years now. Sometimes, that speaks louder than the hard data.
"There are no guarantees on Wall Street, but I hope you will agree that the above at least stacks the odds in our favor." I would now call this a Table Pounder." I agree!
Horizon Therapeutics (HZNP) was recommended by Jeffrey Hirsch, editor of The Stock Trader's Almanac. Jeffrey commented, "HZNP develops therapies for rare and rheumatic diseases. HZNP has rallied recently following a positive recommendation for its experimental eye drug from a Food and Drug Administration advisory committee. The committee voted 12-0 in favor of the FDA approving teprotumumab as a treatment for thyroid eye disease (TED), a rare autoimmune disorder.
"Our October screen indicated accelerating revenue and earnings growth with attractive valuations, flying below Wall Street's radar. HZNP is up dramatically since our October 2019 recommendation, but this looks like just the beginning, based on HZNP's developmental pipeline." And he was right. Our 5th place winner returned 51.8% to investors.
I hope you'll agree-these are phenomenal returns. And if the market continues displaying strength—in spite of the coronavirus—I think we'll continue to see some great gains for the remainder of the year.
These mid-year stock picks are just a small sampling of the ideas regularly highlighted in my Wall Street's Best Investments newsletter. Our contributors include researchers from brokerage houses, independent newsletter editors and money managers. And they offer ideas for traders, investors, and beginners.
[author_ad]