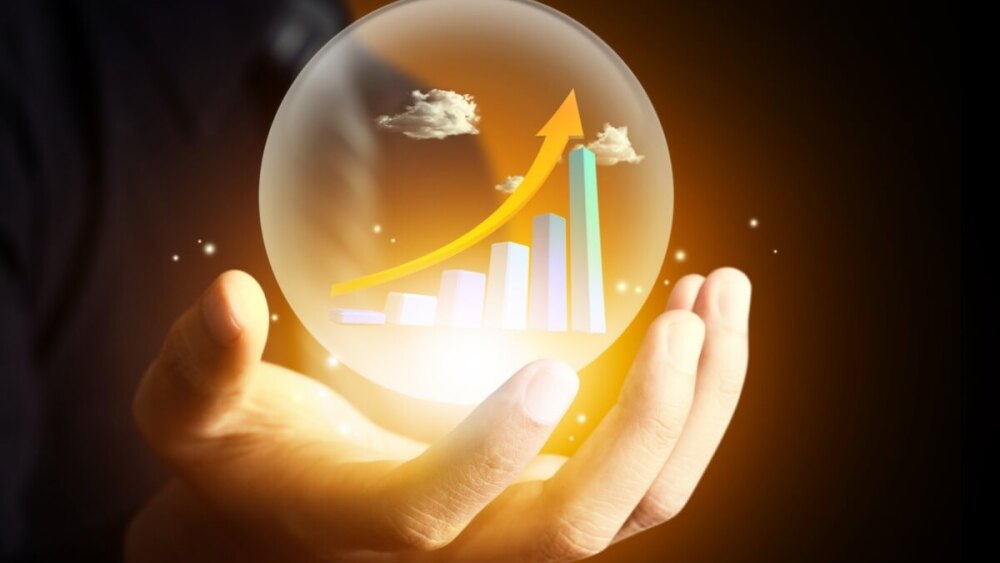 If you subscribe to multiple Cabot Wealth Network advisories, you've probably noticed a familiar refrain that has been on full display in recent mailings. "We won't predict," is how Paul Goodwin put it to his Cabot Global Stocks Explorer subscribers. "That's not a prediction," Mike Cintolo reassured his Cabot Top Ten Trader devotees. In a nutshell, we don't make stock market predictions. And that makes us somewhat unique in the investment advising business.
In today's instant-gratification world, people want everything NOW—and that includes answers to sometimes unanswerable questions. One question that's at the front of most investors' minds: which way will the stock market go from here? After steep market corrections in February and March, stocks have been in limbo for the past month, and it's unclear who will win the ongoing tug-of-war between the bulls and the bears.
Trying to predict who will win is folly. But that doesn't stop Wall Street big-wigs from doing it.
Take the following two contradictory headlines from the Business Insider Finance page as Exhibits A and B.
[text_ad use_post='129622']
"Morgan Stanley: We're already seeing the 'true tell' of the start of a bear market"
and, directly below it …
"Wall Street agrees that earnings season will send stocks soaring"
Wait, what?! If you take both those headlines at face value, then earnings season will send stocks soaring, even though a bear market is about to commence. Imagine if read the first story and started selling off some of your stocks ... and then read the second story!
Here was another stock market prediction from February, issued by Guggenheim's Chief Investment Officer Scott Minerd:
"Guggenheim's Minerd warns of a possible replay of 1987 stock market crash"
Yikes!
Here was an even more specific doom-and-gloomer from Goldman Sachs (GS):
"Goldman Sachs Says Stocks May Dive 25% If 10-Year Yield Hits 4.5%"
That's a lot of "ifs" and "mays". We prefer to speak in terms of "has" and "is"—as in, the stock market has been stuck in a range for the past month, and it "is" at a crucial crossroads. How will we know which way stocks are going from here? The charts will tell us.
At Cabot, we try to read the charts and the market trends, not tea leaves. As Paul told his emerging markets investors late last week, "We'll just follow the market's lead, while keeping you apprised of the action in the highest potential emerging markets stocks we can find."
Letting the market be our guide has served us well. It's a big reason why we're still in business after nearly a half-century. Readers tend to trust you more when you don't mislead them for the sake of an eye-popping headline.
For nearly 50 years, we've left stock market predictions to others. Perhaps it's why our investment advisories routinely outperform our competitors—and pummel the market. If you'd like to subscribe to any one of our 12 investment advisories, click here.
Here's a prediction: if you join one of our newsletters, you won't regret it!
[author_ad]