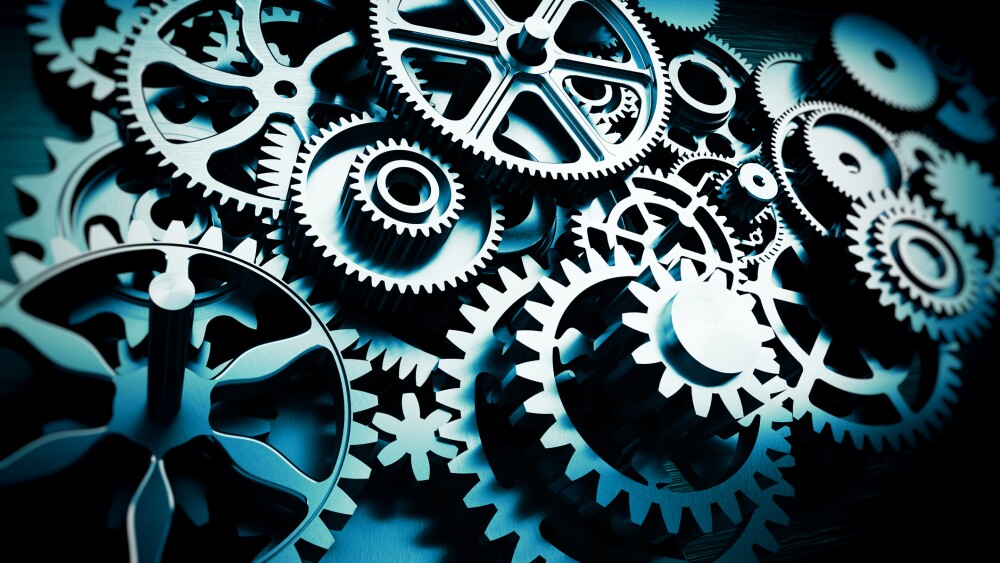 Yesterday, I published an article that answered the following questions:
What is a stock spin-off?
How do they work?
Why are they an attractive niche?
I recommend that you check out the article if you missed it.
Today, I'm going to share three companies that are always on my watch list.
Why?
Because they are "Spin-off Machines."
Let me explain…
Spin-offs are relatively rare. They don't happen that often and most companies have never spun off a division into an independent company.
But some companies consider the spin-off process to be core to their corporate identity.
In other words, these companies nurture divisions and then "set them free" into the public markets when they are mature.
I call these companies Spin-off Machines.
[text_ad]
Today, I'm going to discuss three Spin-off Machines and why you should always keep them on your watch list.
3 Spin-off Machines to Consider
Let's go in alphabetical order.
Brookfield Corporation (BN)
Brookfield is a Canadian-based company focused on infrastructure investments. It makes infrastructure investments on behalf of itself and also manages private equity funds on behalf of institutional investors.
Management is extremely focused on total shareholder returns and has embraced spinning off subsidiaries to simplify the Brookfield story and improve the stock's valuation.
The chart below shows that this strategy has paid off as Brookfield has compounded at 19% annually for the past 20 years.
Most recently, Brookfield Corporation (BN) completed its spin-off 25% of Brookfield Asset Management (BAM), its asset management business, to investors on December 12, 2022. Investors in Brookfield received one share of the manager for every four shares they owned of the corporation.
The spin-off is a pure-play alternative asset management company. The manager is retaining 100% of fee-related income and is entitled to ⅔ of gross carried interest on new funds. It currently has $2BN of fee-related earnings and will pay out 90% of that to investors as a dividend. It is trading at 25x free cash flow and a 4.5% dividend yield. While this isn't dirt cheap, I think the valuation is reasonable for a company with such good growth prospects.
I think the RemainCo, Brookfield Corporation, is more interesting. It owns 75% of the asset management business plus a variety of other listed affiliates. Fair value is probably ~55.
While we don't have a hard catalyst to close the discount to NAV, Brookfield has compounded over time at ~19% per year and is likely to continue to do so. Thus, the stock is probably a good long-term buy at its current price.
IAC, Inc (IAC)
IAC is a diversified technology and media company whose mandate is simple: create value.
IAC nurtures businesses and helps them scale. Once the businesses have reached scale, IAC sets them free by spinning them off into the public market.
The graphic below shows all the companies that IAC has nurtured.
Over time, the strategy has worked out very well. As IAC has compounded at 13% per year, handily beating the S&P 500.
The stock currently trades at a ~50% discount to its sum-of-the-parts valuation, and we know that eventually, we will receive the parts via a spin-off.
IDT Corporation (IDT)
IDT Corporation is a mini-conglomerate run by Howard Jonas, one of the best value creators in the world.
IDT's strategy is very similar to IAC's. It uses the cash flow that its legacy telecom business to create and nurture new businesses. Once those businesses are mature, they are set free in the public markets.
Since 2009, IDT has spun off 5 subsidiaries and has created billions in shareholder value.
The company is incubating two rapidly growing businesses that will eventually be spun off to shareholders.
I recommended IDT Corp (IDT) to Cabot Micro-Cap Insiders in 2021 and we are up 61%, but I see additional significant upside to fair value.
You can learn about the 19 other micro-cap stocks that I'm recommending here.
[author_ad]