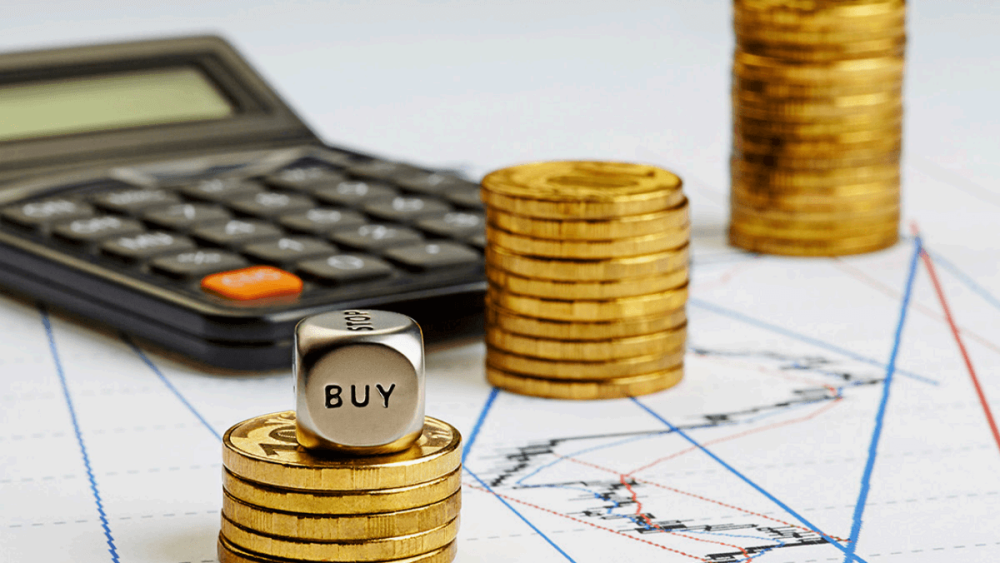 Finding long-term stock winners isn't as complicated as you might think. But hanging on to them long enough can be tricky. You have to have a plan going in.
I'm back from a nice (and prolonged) vacation the past couple of weeks, as we packed up the kiddos in the car and drove down to North Carolina (13 hours!), stopping in Chapel Hill for a few days, even having dinner one night with my partner in crime (Cabot Options Trader's Jacob Mintz, as well as his far more intelligent and gracious better half) before galloping over to the Outer Banks for a week. We left on schedule, just ahead of the hurricane, spent a few nights with friends in Virginia and then finally made our way back to Massachusetts later this week.
My wife and I joked that next summer we'll just rent out our house and drive around the country all summer!
Anyway, I dove back into work this week and caught up on some emails and stocks—I'm never truly out of touch—and one question has been popping up a lot, especially as some stocks have begun to gyrate or shake out after earnings.
The question has to do with my thoughts on XYZ stock and whether "it should be good for the long term." I actually have pretty strong opinions on this topic of long-term stock winners, so why not share them here before getting into some market stuff.
[text_ad]
Listen, we all want to buy a true market leader and hold it for a couple of years or longer as it changes the world, pushing our portfolio to dizzying heights. But for that to happen you have to do two things.
The first is to aim for that ahead of time, before you buy the stock, by looking for stocks with characteristics of past long-term stock winners — sales and earnings growth, a big idea and a chart that tells us big investors are getting in—and have some rules set up to allow for the stock to work its way higher.
(In my experience, too many people get in for a short-term trade—say, because of the chart or because they heard something somewhere—and if the stock doesn't work out, they say to themselves, "Hey, it's still a good long-term story, so I'll hold on!" We call these involuntary investors and they usually end up being the weak hands that throw in the towel at the wrong time.)
The second piece of the pie to getting a long-term winner is following what the stock is saying. We've been fortunate enough to latch onto many star performers, but we didn't say, "Hey, you know what—DocuSign (DOCU) is going to be huge, probably going to triple in a year, so we'll just hang on no matter what." No! The stock proved itself through its own action and told us week by week that it had potential to keep going. So we held it, and it's up big since our original buy last September.
The moral of the story is to just follow the plan—it's important to aim to develop bigger winners. I'm a big believer in that, but you can't prejudge it or make excuses for your stocks, either. The way you know a stock will be a huge performer is if it proves itself over time.

Bull Market Alive and Well
Onto the market, there's not too much to say: It's a strong bull market, led by growth stocks, though the broad market is slowly improving as well. And, while a lot of the strength has been in mega-cap stocks (hello, Apple (AAPL)), things aren't narrowing as much as some believe. First off, take a look at this chart of the number of stocks hitting new lows on the Nasdaq—even as things wobbled, there was next to no leakage in the broad market, with the number of new lows remaining tame throughout.
And then look at the chart of the new highs on the Nasdaq—the figure had been slowly declining throughout July, a (minor) yellow flag, but as the Nasdaq reached virgin turf, the number of stocks did the same, an encouraging sign.
Beyond the secondary evidence, though, I'm encouraged by the simple fact that individual stocks continue to do what they're supposed to—rising on good volume and/or earnings, tightening up here and there and bouncing off key support.

2 Potential Long-Term Stock Winners
For instance, one of my favorite simple chart patterns to buy off of are early-stage pullbacks; I've written about them before, but suffice it to say that the first pullback after a breakout usually is a high-odds entry point. Alibaba (BABA) is a decent example, as the stock exploded out of a two-year-ish consolidation before setting up again (including a very tight week last week). Now shares are beginning to reassert themselves. Let's see if they continue.
Meanwhile, big, liquid stocks with great stories and earnings estimates are still being rewarded. The example here is Qualcomm (QCOM), which thanks to a solid quarterly report and (even more so) a big deal with Huawei, has exploded to new highs on huge trading volume. That isn't your neighbor buying 50 or 100 shares—those are big, institutional investors plowing in because they think Qualcomm's earnings power in the years ahead is going to be massive (analysts see the bottom line up more than 60% next year!).
Of course, all of this can change at any time—and, to be fair, we have begun to see some selling on good news in stocks that have had huge runs. As always, if the facts change, then we will, too, but at this point it's clear the buyers are still in control.
[author_ad]