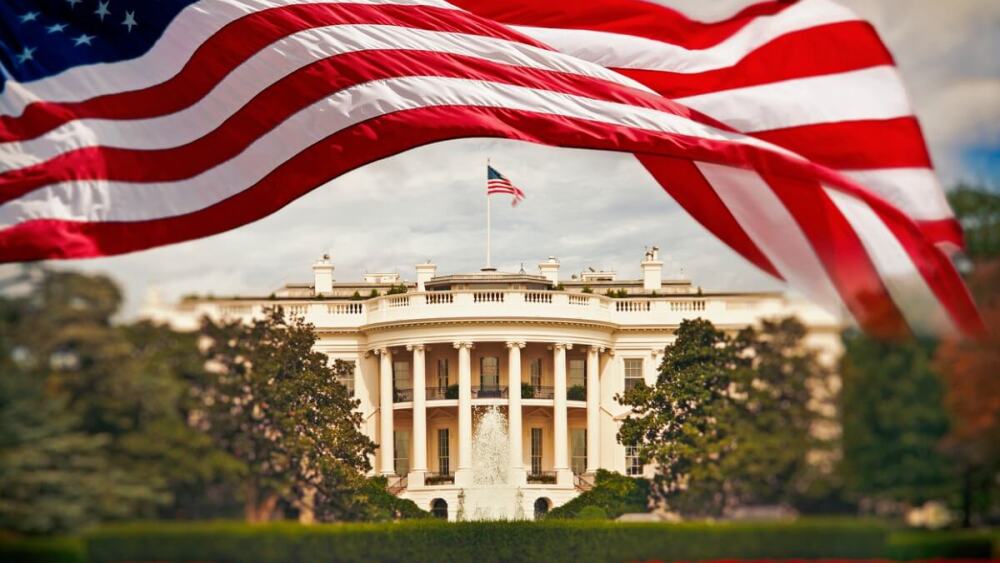 The investing and finance industry sends a lot of emails.
Full disclosure: we're a part of that industry, and we send a good amount of email ourselves. So, I'm not saying there is something inherently wrong with that.
There's a simple reason for these emails. We offer products or services to help you protect, invest, and grow your assets. A lot of people take that pretty seriously. And if they're going to entrust a business with their money and financial decisions, they want to make sure that business is trustworthy.
An ongoing email relationship is a good, unintrusive way to develop such a relationship and to move forward with confidence.
[text_ad]
But I am frequently taken aback by what I see in many of the emails I receive. Here are a few of the headlines:
New Panic Could Sweep America
Thousands of Americans are getting their FREE 2023 IRS Loophole Kit...
A new American crisis is underway…
Things are getting scary…
The decisions you make in the coming days could determine your wealth for the rest of your life…
Just take a look at the new weapon Biden is unleashing upon American citizens.
WARNING for Patriotic Americans
Tensions are escalating fast -- which is why you must prepare for a Chinese attack on Taiwan NOW.
First, the people writing these emails know that humans are driven by two primary motivators – fear and greed. And they know that for most people, most of the time, fear is a bigger motivator.
So these headlines are obviously designed to scare the cr*p out of you. If I found any of this even slightly credible, I'd probably be cowering in a corner of my basement right now.
Second, keep in mind that the people sending these emails are trying to sell investment research and advice. Ask yourself, what does this have to do with investing?
Other than a few specific exceptions, expert investment analysts don't pay a lot of attention to the news, because while day traders may try to make a quick buck trading on news, most of it doesn't impact real investors. There are some notable, and perhaps obvious, exceptions such as rate announcements from the Fed, corporate earnings, and Federal reports on jobs, economic growth, etc.
So, while politics is important, it really doesn't have much to do with investing. And, even though since 1952 the stock market has performed better during Democratic administrations (average annualized return of 10.6%) than Republican administrations (average annualized return of 4.8%), the results have more to do with business cycles than a particular President.
A 2020 Forbes article included this item: "Stock markets do perform better under Democrats than under Republicans. That's a well-known fact, but it does not imply cause and effect," according to Jeremy Siegel, the Russell E. Palmer Professor of Finance at the Wharton School of the University of Pennsylvania (see "We Looked At How The Stock Market Performed Under Every U.S. President Since Truman — And The Results Will Surprise You", Forbes, July 23, 2020).
I was a government major in college and have been an elected municipal government leader. I think politics and good government matter. And, I encourage people to be involved and vote.
But, getting you all worked up about politics or patriotism has virtually nothing to do with your investment opportunities. Be skeptical of people who suggest otherwise.
What does matter in successful investing? The answer is somewhat boring. It comes down to three things:
Education: While you may get lucky from time to time, over the long run successful investors seek out education about the market, how to invest, and how to understand technical and fundamental analysis.
Macro Market Insights: What's going on in the economy that will drive future buying and growth opportunities.
Research: Digging into the fundamentals of a company, its market opportunity, and the strengths and weaknesses of corporate management enables you to invest with confidence and assess when changes to the story warrant re-evaluation.
As I said, we send plenty of email too (and every one has a link at the bottom you can use to control your email preferences or unsubscribe).
And, we also understand fear and greed really are things that motivate people to act.
But there are plenty of real things to be fearful of – outliving your retirement savings or having no insurance when disaster hits are some that may be near the top of that list – that we don't need to make up things to worry about.
So, you won't see headlines from Cabot Wealth Network about reasons to panic, why the world may end on Thursday, or the thing that Congress just did that could make you instantly rich or destitute.
Because that has nothing to do with successful investing.
In fact, if you're like me, you wonder why they think that claiming expertise about geopolitics makes them qualified to help you with your investing.
If you want expert political or geopolitical insights, read The Economist or The Washington Post. But if investing more successfully is your goal, they probably aren't your best bet.
Successful investing is what Cabot Wealth is here for. And, it's what we've helped hundreds of thousands of investors with since 1970 and we have no plans to stop. Our analysts have decades in the industry, they know their way around earnings reports and financial statements, and they have proven methodologies for identifying and picking stocks.
So, if you're looking for help with your investing, ignore the passionate but completely irrelevant appeals to your patriotism and your politics.
Happy investing!
[author_ad]