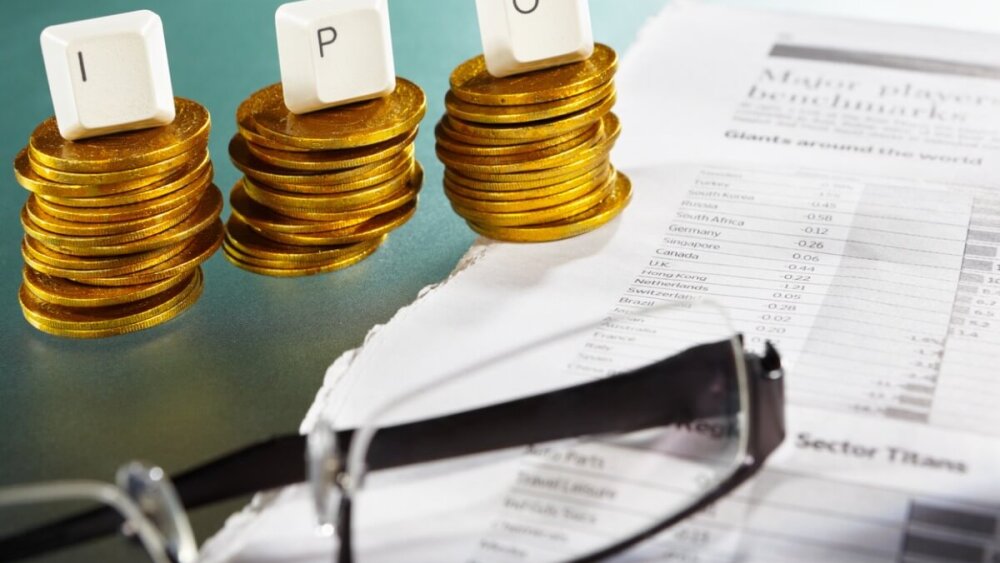 You would think 2020 was a bad year for initial public offerings (IPOs). You'd be wrong. A global pandemic and accompanying recession did little to slow the pace of IPO pricings, at least on U.S. markets. In fact, 2020 has been one of the most prolific years on record for the IPO market.
Let's run through some of the numbers, courtesy of the excellent IPO statistics site Renaissance Capital. (Note: All of these numbers are through December 8.)

Surprising Numbers about the 2020 IPO Market
204. That's the number of IPOs that have priced this year, up 34.2% from 2019, and the highest total since 2014 (275).
$74 billion. That's the total proceeds raised by this year's IPOs, up 69.8% from last year and the second-largest one-year haul ever.
113%. That's the average return of 2020 IPOs thus far, about seven times the 16% return in the S&P 500 this year.
$3.37 billion. That was the total raised by DoorDash (DASH), the online food-delivery company, in its IPO on Tuesday. The company began trading on the New York Stock Exchange at 102 per share, above its expected range of 90 to 95.
Clearly, the economic struggles that have resulted from Covid-prompted lockdowns this year have not adversely affected the IPO market. That shouldn't be much of a surprise; the IPO market goes as the stock market as a whole goes—particularly the Nasdaq, since most companies coming public these days are tech companies. And it's been a good year for tech stocks.
[text_ad use_post='188352']
The Nasdaq is up a whopping 40% in 2020. If it holds, that would be the highest return for the tech-heavy index since 2009 (43.9%). In the last decade, the three years that have topped 200 U.S. IPOs were 2013, 2014 and this year. All three of those years coincided with double digit gains in the Nasdaq, including the two best-performing years (this year and 2013).
We typically aren't big on IPOs here at Cabot—at least not when they first come public. Stocks often need time to mature, especially the ones that get overpriced right out of the gates, often due to hype, and get sold off after the first week or sometimes first day of trading.
Facebook (FB) famously fell flat on its face after its May 2012 debut, taking more than a year to even get back to its IPO price. Uber (UBER) and Slack (WORK), both of which came public last year and both of which flopped initially, are more recent examples.
WORK shares plummeted almost immediately after coming public in June 2019; they didn't get back above their IPO price until last month. Ditto Uber stock, which debuted in May 2019, closed that day at 41 a share, and didn't top that price again until early last month.
Those three high-profile tech companies were among the 10 largest IPOs in U.S. history. The bigger they are, the harder they fall. That doesn't bode well for DoorDash in the weeks, and potentially months, ahead.
For those reasons, we usually recommend that you wait a few months to invest in a recent IPO – at least four months, since that gives you at least one quarterly earnings report, and is when lockup expirations (the earliest company insiders who bought the stock can sell their shares) start to arrive (those are usually in the three- to six-month range). Just because a company's shares get off to a bad start does not mean it's a bad stock.
Facebook's rocky first year is hard to remember, as The Social Network has since become one of the top-performing growth stocks on the market. Similarly, Uber and Slack shares seem to be on the right track after a tough 18 months out of the gate.

What the IPO Market Tells Us
The bigger takeaway here is what the general health of the IPO market says about stocks as a whole. Led by the FAANGs (Facebook, Amazon, Apple, Netflix and Google), growth stocks are having a very good year. As a result, a lot of private companies have chosen to join the party, coming public at a time when investor appetite is high.
With a vaccine at America's doorstep, and prospects of an economic rebound next year high as people start to get well again, it's possible 2021 will be an even better year for the IPO market.
[author_ad]