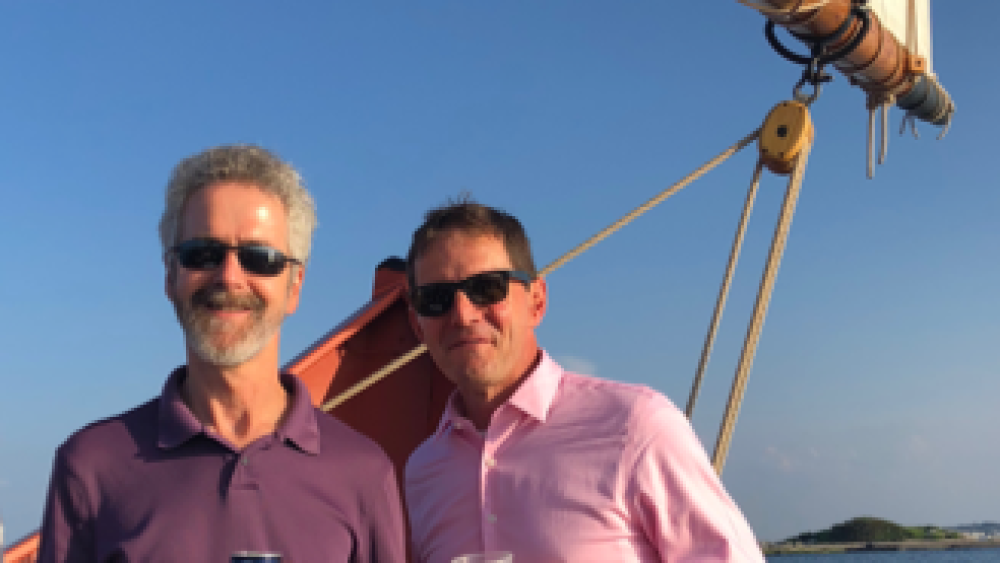 Dear Reader,
Back in the middle of 2017, I began the implementation of a plan that would bring me to retirement in five years—and here we are. Time flies.
But before I ride off into the sunset, leaving behind a 36-year career of trendlines and headlines and deadlines and joining the ranks of the ex-employed, I have a few final thoughts to share.
I've had a wonderful career, full of challenges and rewards. I've profited in the uptrends, survived the downtrends, helped Cabot transition from the analog to the digital world (no easy task for any publisher) and been able to track and benefit from the numerous innovations that comprise the best part of our capitalist economy.
At the same time, I've had the pleasure of working with a group of dedicated talented people, all striving to bring the best investing advice possible to our loyal subscribers, many of whom I've had the pleasure of meeting in person. It's because of you that our business exists, and I thank you for it.
Happily, Cabot is now in great shape, with more than a dozen investment analysts and a strong operations team capable of providing you expert advice, all ably led by Ed Coburn, who has been a well-respected colleague in the industry for many decades and whom I trust to manage the company expertly in the years ahead.
So, as I leave you in the hands of Cabot's very capable analysts, I want you keep these thoughts in mind.

Optimism pays. The long-term trend of the stock market is up, reflecting the ability of mankind to create value through new ideas and hard work, so regardless of all the world's troubles, it's generally better to be invested in stocks than to hold cash, and the longer your horizon, the more aggressively you should be invested.
Keeping an eye on the leading growth stocks is a great way to discover companies that are not only good investments but may also have products and services that improve your life. While the giants get most of the headlines (today that's Apple, Microsoft, Amazon, Tesla and Alphabet), it's the smaller, less famous companies that have more growth potential, and the potential to change your life.
The short list of companies whose products and services changed my life after I recommended their stocks includes Summit Technology (a LASIK pioneer that treated one of my eyes in an FDA trial in 1990 and was eventually bought by Alcon), Amazon (which started as an online bookstore that experts predicted would never make money competing with Borders and Barnes & Noble but appealed to me, a lifelong addict of reading), Apple (I bought the first Macintosh computer for Cabot in 1997 to run our subscriber database, which was previously on file cards, and quickly adopted desktop publishing software after that), Netflix (the audacity of mailing CDs?—skeptics predicted that Blockbuster would kill them) and Tesla (once again, skeptics predicted failure—but I own two Tesla vehicles now as well as two Powerwalls and they've changed my life).
Many of Cabot's advisories can provide you with the names of the "next" great stock, but the one with the most names—if you can handle the volume—is Cabot Top Ten Trader, helmed by Mike Cintolo, who's been honing his craft at Cabot for 22 years and with my retirement assumes the unofficial mantle of most senior analyst.

Market timing works, if you follow a disciplined system and resist the twin sirens of fear and greed that so frequently urge you do what months later proves exactly the wrong action. This is not to say that market timing is easy—it's devilishly hard, and easy to do wrong—but if you follow a good system, it can both minimize your losses and increase your gains.
The future is hard to predict; in fact, I don't think it's worth the time, whether you're talking about interest rates or inflation or the level of the S&P. As Jesse Livermore wrote long ago, "Markets are never wrong; opinions are." Nevertheless, by following trends, you can ensure that you're usually on the right side of the market.
In closing, I've had a great career and now I look forward to continuing to benefit from Cabot's advisories—not as a creator but along with you as a loyal reader.
Yours for wealth & wisdom,
Timothy Lutts