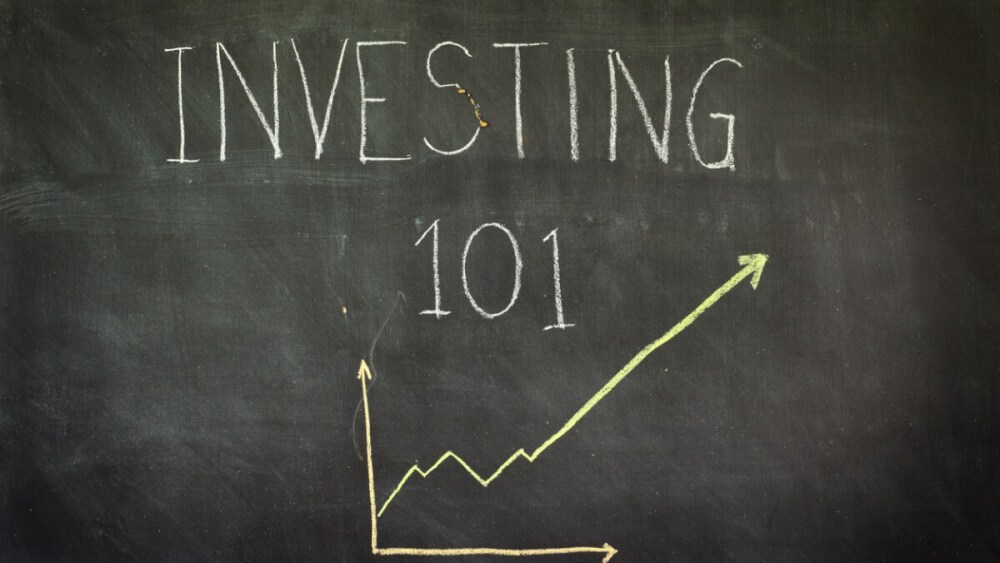 Here at Cabot, we pride ourselves on our in-depth coverage of the best growth stocks, value stocks, income stocks, personal finance and more. However, that coverage does presume that more casual readers already know the basics of identifying a stock, working with a broker and how to trade a stock. So today we'll offer a primer that will answer a more basic question of how to start investing in stocks today.
As seasoned readers know, investing in stocks can be both mentally and financially rewarding and offers the best opportunity to meaningfully grow your net worth. It's hard to overstate how important this is. Your net worth is more than just a line item on a spreadsheet; it represents measurable progress towards significant life goals.
Paying for a wedding? College tuition? Buying a house? A rewarding retirement you've always dreamed of? Most of us will achieve these goals through regular saving and investment, not through a sudden windfall.
So…
[text_ad]
How Do You Start Investing in Stocks?
Find a Broker
The first step is finding a broker you can place trades with. Major discount brokerage providers are fairly interchangeable and have been racing to zero with commissions over the last decade, so cost should not be a major consideration. Instead, consider things like ease of use, research, trading tools and your own mindset. A broker like Robinhood, for instance, will offer a robust trading platform that also allows you to invest in cryptocurrency but may provide more limited customer service or instruction than a traditional brokerage house.
One good place to start is with your bank. Most major banks have affiliated brokerage offerings or may have referral relationships that allow you to save on fees or meet account minimums by virtue of your existing savings. Finding out what services are already available to you will also help you better assess the offerings of other firms, with whom you do not yet have a relationship.
Finding a broker whose services best match your anticipated trading or investing style is the most important consideration. If you plan on pursuing technical analysis, the broker you choose should offer technical tools; if you're more interested in weighing fundamentals, choose a provider that offers good access to reputable analyst research. If you find yourself working with a firm that doesn't align with your needs, look elsewhere. It's a business arrangement, not a marriage.

Find an Investment
There are thousands of stocks, ETFs and mutual funds available to investors. It can be overwhelming if you're just learning how to start investing in stocks. One way to simplify picking your first investment (and something I preach when introducing kids to investing) is to start with a company or product you already like. Love the French fries? Look at McDonald's (MCD). Love pumpkin spice? Consider investing in Starbucks (SBUX).
A small investment in a company you like will help you engage with the investment in a way that isn't entirely dependent on the returns it generates. Also, although it's growing more and more uncommon, some companies offer perks to shareholders. Carnival (CCL), for example, offers onboard cruise credits to holders of at least 100 shares of stock.
If you want to start more broadly, consider investing in an ETF that covers a sector you're interested in. Think electric vehicles (EVs) are the future? Consider the KraneShares Electric Vehicles ETF (KARS). The sheer number of ETFs means that you can find an investment for pretty much any sector, no matter how niche.
Investing in something you like or follow in your day-to-day life gives you practical familiarity with the underlying business, something Warren Buffett has always been a believer in.

Hone Your Research
If you'll be a value investor that relies on company fundamentals, start off by reading company presentations, annual reports, and sell-side analyst ratings. A good place to start is typically Part One of an annual report. You'll find a summary of the company's business model as well as what a company perceives as its biggest risk factors. Coca-Cola's (KO) annual report, for instance, shows that they consider ongoing Covid disruptions and supply chain issues to be their biggest risks. Few people know the risks to a business better than management, so why not trust them to tell you what those are?
Alternatively, if you're more interested in charting and technical analysis, and are wondering how to start investing using those tools, start with your broker. Many offer instructional content about technical analysis and how to read a chart.
This list of free investment research sites is another good place to start for new investors, regardless of investing style.

Start Investing on Paper
Although "paper trading" is probably a misnomer in today's digital era, the practice of tracking hypothetical trades remains largely the same. If you've identified a stock that meets your investing criteria but you're still refining your strategy and are unsure you're ready to make a trade, just paper trade it.
Simply jot down your hypothetical buy price or add the stock to a portfolio tracking tool such as Yahoo Finance. Then, follow the stock as if you own it and "sell" it when it triggers your sell criteria (valuation multiple, technical breakdown or breakout, business condition changes, etc.).
While it's not a perfect substitute for an actual investment (emotions run higher when money is actually on the line), it's a viable test of your underlying strategy. Stringing together a handful of successful paper trades can help give you the confidence to make your first investment.
This primer is not intended to be comprehensive; after all, there are thousands of books and millions of pages dedicated to investing and trading (investing books are also a good place to start if you need help deciding what kind of investor you'd like to be). But, hopefully, it's answered some questions you have about how to start investing today and can help start you on that journey.
Do you remember your very first investment? Share it in the comments below.
[author_ad]