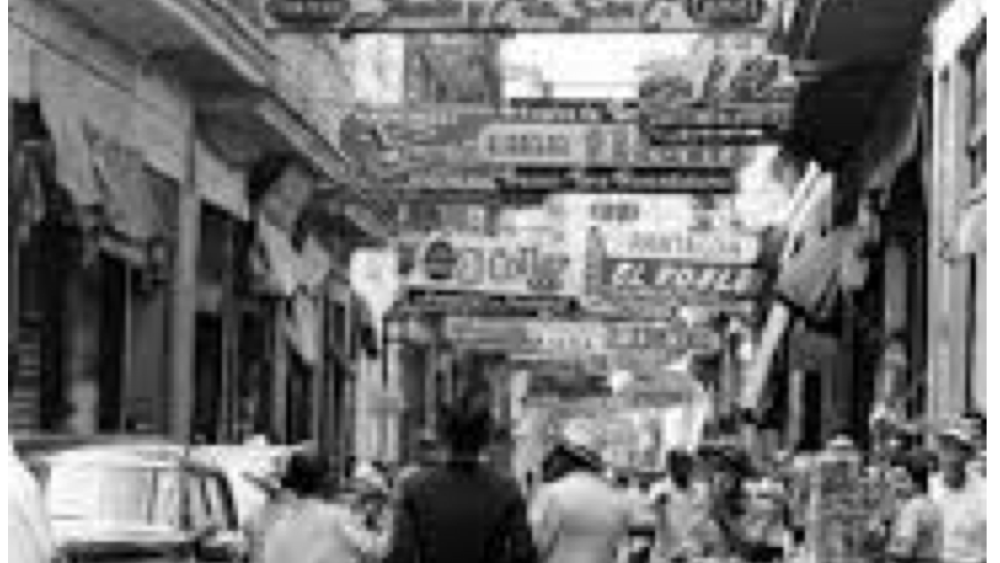 With Fidel Castro finally dead, the stage is set for Cuba to climb out of the economic gutter and back to its rightful place as the richest country in the Caribbean. If it does, you'll want to knowhow to invest in Cuba. More on that in a bit…
Yes, it's been a long time, but before Castro took control in 1959, Cuba was riding high.
Before 1959, Cuba ranked fifth in the hemisphere in per capita income, third in life expectancy, second in per capita ownership of automobiles and telephones, and first in the number of television sets per inhabitant.
---Advertisement---
Back by Popular Demand: Cabot's 10 Favorite Low-Priced Stocks for 2017
We are excited to once again offer you an opportunity to profit from a select group of low-priced stocks with immense short-term profit potential.
Just look at some of the short-term, double-digit profits our readers grabbed in previous years:

TrueCar, Inc. (TRUE)—up 12% in two weeks
On Deck Capital, Inc. (ONDK)—up 10% in one week
Solar3D (SLTD, now SUNW)—up 16% in two weeks
GigPeak, Inc. (GIG)—up 10% in six weeks
Gastar Exploration (GST)—up 23% in two weeks
We fully expect that investments in this year's report will be just as rewarding.
Click here to reserve your copy.
In the 1957-1958 vacation season, U.S. visitors to Cuba spent $40 million on the island—which equates to $333 million in today's dollars.
Havana in particular was rich.
But since Castro took over, trends have been mainly downhill for Cuba, as private property and free markets were replaced by Socialism and state control.
On the plus side, these policies have given Cuba a literacy rate of 99.8%, average life expectancy of 79 years, and an infant mortality rate that's lower than those of both the United States and Canada.
But economically, the country is in the gutter—if not the sewer. Today, Cuba ranks next-to-last in economic freedom; the only country ranked lower is North Korea. Private entrepreneurship is extremely difficult. Corruption is high. Government control stifles innovation and deters free-market competition.
It's been a very long time since anyone tried to sneak into Cuba.
But the death of Fidel Castro brings a long-awaited opportunity. Combined with the reopening of the U.S. embassy in Havana under Barack Obama, and followed (hopefully) by aggressive deal-making and free-market initiatives by a new Republican administration, Castro's death might spark a new round of economic growth in Cuba!

Where to Invest in Cuba?
So, how to invest in Cuba and where to invest in Cuba in the post-Castro era? The simplest way is the Herzfeld Caribbean Basin Fund (CUBA), a closed-end ETF that trades on the NASDAQ and owns 56 stocks.
The fund's top holdings are MasTec (MTZ), Copa Holdings (CPA), Royal Caribbean Cruises (RCL), Lennar (LEN) and Norwegian Cruise Line Holdings (NCLH).
Turnover of the fund's portfolio has been low, but because the fund has been small and thinly traded (at least until now), its expense ratio has been in the high 2% area, and this year it's higher than 3%. That's steep.
Alternatively, you could invest directly in any of those stocks, understanding that development in Cuba will likely be a minor factor in any one stock's success. But that's okay in my book. Given that the prospects for economic change in Cuba are still quite tenuous, the fact that all these companies do most of their business outside Cuba provides a comfortable cushion of safety. (Thus, in essence, i you want to know how to invest in Cuba ... don't invest solely in Cuba!)
If I had to pick one, I would pick:
Royal Caribbean Cruises (RCL) which operates under the names Celebrity Cruises, Pullmantur Cruises, CDF Croisieres de France, Tui Cruises, Azamara Club Cruises and, of course, Royal Caribbean International.
The company owns 44 ships with 110,900 berths and cruises to 490 global destinations, including Cuba. In short, if you want to cruise somewhere, Royal Caribbean can take you there, in any style you want.
But that's not the reason it's my choice of investments to benefit from the (possible) opening of Cuba. The reason is that the stock is already recommended by Crista Huff in Cabot Undervalued Stocks Advisor, for reasons that have nothing to do with Cuba and everything to do with buying a good company at an attractive valuation.
Here's some of what Crista wrote recently:
"Royal Caribbean (RCL) is a global cruise vacation company. The company recently reported third-quarter 2016 adjusted earnings per share (EPS) of $3.20 vs. the consensus estimate of $3.10. The earnings report was tremendously upbeat. Cruise bookings for 2017 are up in terms of both price and volume. …
"Full-year EPS are currently expected to grow 25.1% and 13.9% in 2016 and 2017 (December year-end), with very low corresponding P/Es of 12.3 and 10.8. Last month, the company hiked the quarterly dividend by 28% from 37.5 cents to 48 cents per share. The current yield is 2.6%. The company's 2015 long-term debt ratio was a little higher than I would prefer, at 46%.
"RCL was featured in the October 18 issue of Cabot Undervalued Stocks Advisor, before it jumped 9% upon the release of the strong earnings report. … Patient growth investors, bargain stock hunters and those who love growing dividends should buy this undervalued growth stock now."
For regular updates in RCL, and the full slate of Crista's Cabot Undervalued Stocks Advisor recommendations, simply click here.
Personal note: I have a friend who's a professor of sociology (and a musician) who leads an annual trip to Cuba that exposes Americans to the country's culture. Participants get guided tours of cultural institutions, with a special focus on music, and stay in a four-star hotel, and this year my wife and I almost decided to go. But a close look at the lodging prospects revealed that four-star hotels in Havana are roughly equivalent to two-star hotels in the U.S., plus that a solid week of Cuban food (we don't eat meat) might be a bit challenging. Thus, after much discussion, we decided to go to Italy instead, where the food is always delicious. Maybe next year.