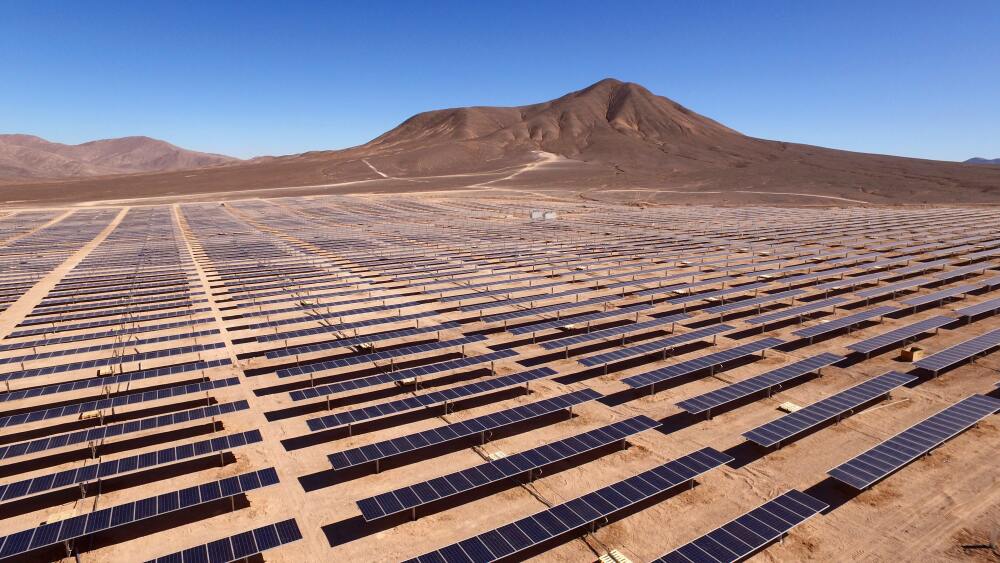 With renewable energies on the rise, can you still find bargain solar stocks? And for that matter, do you want them in your portfolio?
Energy stocks, especially bargain solar and renewable energy stocks, are a strange beast. Like the ancient sun god Apollo, they can bring you bounty or destruction, though probably not in the same way. Unless there's a possibility that Apollo will aim his golden bow at your portfolio.
But from the ancient Greeks and Romans to modern society, people need and use energy. In fact, there is evidence that the Greeks and Romans used passive solar energy to heat their homes. We won't get into it here, but it's an interesting read if you'd like to get more of the history of solar energy.
But I digress. The fact is, we use energy no matter how well or terrible the overall economy is doing. You would think this would make energy stocks a sure thing. They certainly could be. At the same time, energy stocks are notorious underperformers. The energy sector has posted negative returns for the last decade. So, where does this leave us in searching for bargain solar and renewable energy stocks?
[text_ad]
Why bargain solar stocks may (or may not) be hard to find
There is a multitude of reasons why bargain solar stocks might largely be a thing of the past. The Paris Agreement is a commitment by 196 countries to move toward using renewable energy. Solar power generation has averaged 49% of new power generation in the last decade, and the International Energy Agency believes the solar industry will see at least 15% growth for the next 10 years, which is good news for U.S. solar panel producers and alternative energy stocks.
Skeptics may point out that the world still generates 85% of its energy from fossil fuels (oil, coal, and natural gas), and the U.S. still generates about 80% of energy from those sources. It's also true that fossil fuels are not going away anytime soon. But the trend toward clean energy is undeniable, and it's not about politics.
Between 2010 and 2018, annual wind and utility-scale solar additions averaged about 6.9 GW and 3.6 GW, respectively. This year, it was forecasted that nearly 72 GW of wind and solar plants would come online, according to S&P Global Market Intelligence data.
As measured by the Invesco Solar ETF (TAN) (clever ticker symbol), solar stocks were up 233% in 2020. Individual stocks are up by triple-digit percentages. Clearly, alternative energy is an area where significant profits will be had going forward. But it can be like the Wild West picking the right stock.
What does this mean if you're looking for bargain solar stocks? You may need to dig deep. Of course, the other way to view this is to hop on the elevator while it's going up, even if you don't get in on the ground floor.
The once highly volatile solar and renewable energy sector appears safe—for the first time in years. The charts finally match up with the narrative of advancing global demand for renewable energy.
Solar isn't the only renewable energy
As you search for bargain solar stocks, don't forget that there is an entire renewable energy industry. Electric vehicles are becoming more common, and General Motors (GM) plans to sell only zero-emission vehicles by 2035. Wind and hydroelectric power is a growing force in renewable energy solutions.
Alternatively, if you want a somewhat diversified way to invest in companies that are trying to improve energy efficiency, Hannon Armstrong (HASI) should be up your alley. The company provides capital to companies in the energy efficiency, renewable energy and other sustainable infrastructure markets. In exchange for capital to advance their businesses Hannon generates recurring revenue and predictable cash flows.
If you want the best-performing growth stocks right now, I highly recommend subscribing to our Cabot Top Ten Trader advisory, where chief analyst Mike Cintolo provides you with some of the market's strongest growth stocks from both a technical and a fundamental perspective.
To learn more, click here.