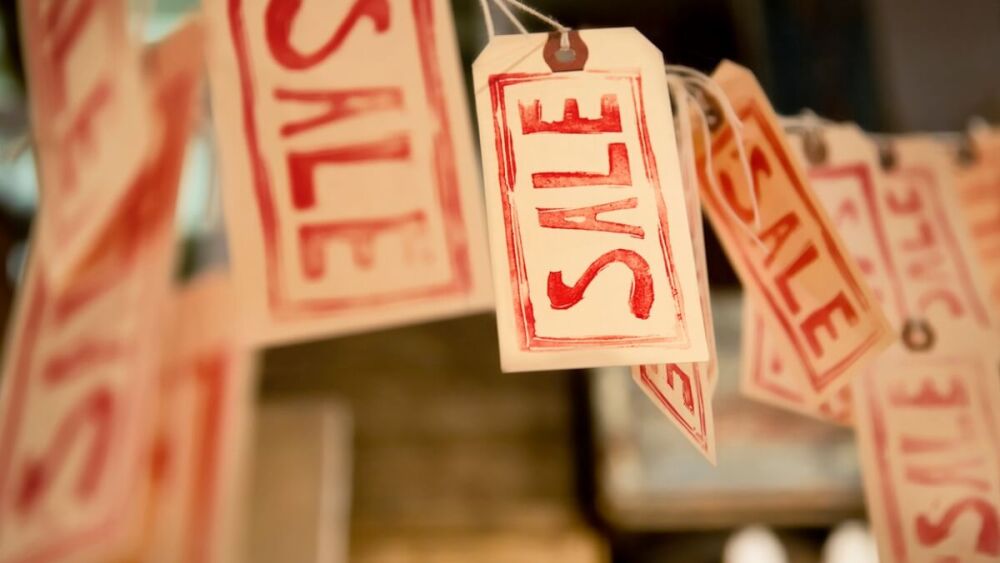 When a stock market correction arrives, with it comes an opportunity to buy stocks on sale. The caveat is that you can't just buy any random stock and expect that stock to rise with the eventual rebound in the broader market.
With a correction ongoing and some sectors working to put in a bottom, here are a few tips that can drastically increase your ability to reap short-term gains.
[text_ad]
3 Tips for Buying Low in a Stock Market Correction
Buy stocks with growing annual profits. If a company is growing and thriving, odds are strong that their share price will also grow and thrive. So avoid companies that are on track to see their profits fall this year and next year.
To determine the profit trend of your favorite stocks, visit any stock market website and look for consensus earnings-per-share projections. Those are the combined estimates of most Wall Street analysts, giving you a realistic picture of what to expect from a company's future financial performance.
Ignore prior-year earnings trends. Instead, look for current- and next-year trends. The stock market is forward-looking. Institutional investors – the big players who move the markets – are making decisions based on the future, and you should, too. Plus, during a stock market correction, institutions are the big buyers that will provide support for share prices.
You might prefer other stock-picking strategies. For example, you might focus on shares of companies whose products you like to purchase, like Walt Disney (DIS) or Apple (AAPL). Or maybe you focus on energy stocks because of recent sector strength or because you're a petroleum engineer.
Those can be valid stock-picking strategies. But in terms of lowering the risk associated with investing, I will always urge investors to begin by screening companies for profitability. It's somewhat of a no-brainer that companies with rising profits are usually going to perform better than shares of companies that are losing money or watching profits erode.
Buy stocks that fell a little, while avoiding stocks that fell a lot. There's an art to successfully buying low among stocks, and one key facet of that decision is sticking with stocks that fell, but didn't plummet. In that light, look for stocks that fall 10%-15% during market corrections.
I know that it might be tempting to buy low on a stock that may have plummeted during a stock market correction, on the theory that you'll reap much larger gains when the market rebounds, but be wary. Stocks that fall dramatically need to spend many weeks or months stabilizing before they can begin a recovery, whereas stocks that fell a modest amount can rebound relatively quickly.
And don't buy stocks that were already falling before the correction in the broader market arrived.
Buy stocks that have big dividend yields. If you can find a company that's growing its annual profits and also paying a dividend yielding 3% or more, you're in luck!
Picture the share price and the dividend yield on opposite ends of a seesaw. As the share price falls, the dividend yield rises. When you buy the stock at a low price, you lock in a higher-than-normal dividend yield. As the share price eventually recovers, you reap capital gains and you also continue to receive an outsized dividend yield.
What's on your shopping list when the next correction puts your favorite stocks on sale?
[author_ad]
*This post has been updated from a previously published version.