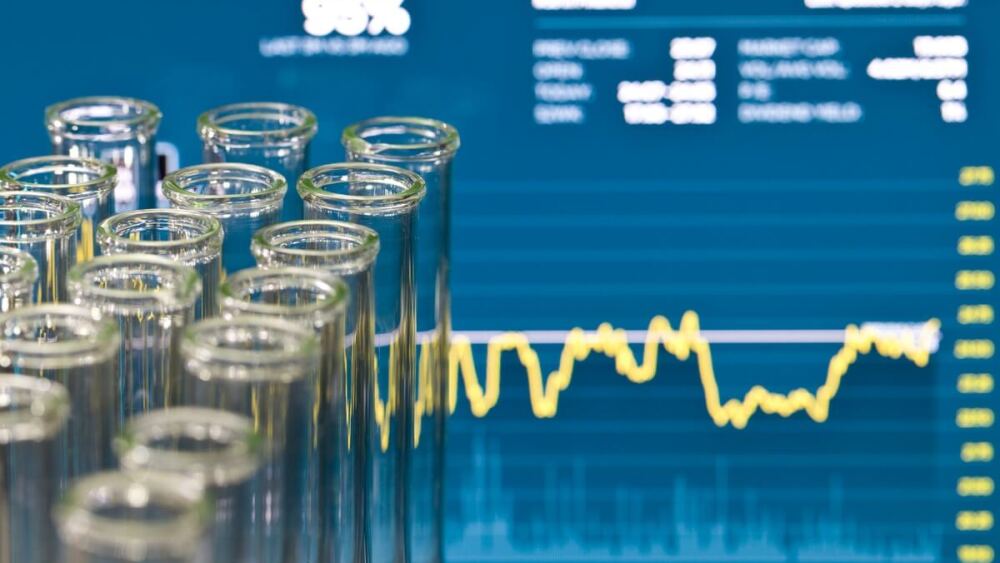 These small-cap companies may be the closest to developing a vaccine for COVID-19. And that's reason enough to invest in them.
As of Tuesday morning, the coronavirus toll had reached 383,944 cases and 16,595 deaths worldwide, and 42,600 cases and 540 deaths in the U.S. The economic consequences are dreadful, and global governments are reaching out with a host of stimulus plans to support businesses, as well as individuals.
We don't know when the pandemic will end, but we do know this—it will end.
And when that happens, we will begin to rebuild our economy and hopefully, pent-up demand will support significant growth in jobs and the stock market.
[text_ad]
In the meantime, we are hunkering down, staying extremely defensive, but also looking for opportunities that may help us begin to restore our portfolios. Don't get me wrong—this is not the time to 'bet it all' on speculation, but if you are willing to take a nibble at what could turn out to be a 10-, 20-, or even a 30-bagger stock, I have some ideas.

Will One of These Coronavirus Vaccines Work?
Right now, there are scores of companies that are working on coronavirus vaccines. Sure, it's very speculative. At this point, who knows which—if any—of the vaccines will make it to the finish line. And it will most likely take 12-18 months to develop and test a vaccine. But with cutting-edge biotech opportunities, the time to buy is before a vaccine is approved by the FDA for distribution to the masses.
The companies developing a vaccine for coronavirus run the gamut from mega global drug companies like Roche (RHHBY), Sanofi (SNY), Gilead Sciences (GILD), GlaxoSmithKline (GSK), and Johnson & Johnson (JNJ), that have a wide range of pharmaceutical and medical products, to very tiny companies that have one product—a vaccine in the making.
I've run the stock of each of 15 of the most likely companies to score with a vaccine through my ranking system and have winnowed the opportunities down to three companies—really four, if you count the penny stock I discovered.
Please be warned—the companies that look the most interesting are all small-cap biotech stocks, so the risk is huge. But, again, so could the rewards be.
Here are the companies that I think have the most potential to profit from a vaccine:

3 Small-Cap Biotech Stocks (and One Penny Stock) to Consider
Small-Cap Biotech Stock #1: Moderna (MRNA)
Moderna, Inc. (MRNA) has developed an RNA-based vaccine for coronavirus. Mike Cintolo, Chief Analyst of our Cabot Top Ten Trader advisory, just mentioned Moderna, saying: "In less than two months, the company has developed a potential RNA-based vaccine for coronavirus. On February 24, the company reported that it had shipped the first batch of mRNA-1273 to the National Institute of Allergy and Infectious Diseases (NIAID), a division of the National Institutes of Health for a Phase 1 clinical trial in the U.S. The trial is being conducted at Kaiser Permanente in Seattle, and the first dose was actually given March 16."
Moderna's vaccine is based on messenger RNA, which transfers the information from DNA to the cell machinery that makes proteins, compared to DNA, which requires the cell nucleus. Scientists consider DNA the storage device, or flash drive, whereas RNA decodes the information on the drive. DNA is double-stranded; RNA is single-stranded—like the coronavirus—so scientists are very hopeful for this vaccine.
Moderna is also making plans for a Phase 2 trial of the vaccine. Earnings estimates for the company are rising, with analysts now expecting a loss of $0.37, compared to recent forecasts of -$0.41. Revenue is anticipated to rise 13.3%, to $18.17 million for the next quarter, and to be up 28.95%, to $77.64 million for the whole year. And the shares Have risen 144% in the last 52 weeks and is up 27% since mid-March.

Small-Cap Biotech Stock #2: Novavax, Inc. (NVAX)
Novavax, Inc. (NVAX) received $4 million from the Coalition for Epidemic Preparedness Innovations (CEPI) and last month reported that it was working on several vaccines in preclinical animal studies, and is looking to begin a Phase 1 clinical study by June. Not just a one-drug company, investors are piling into Novavax due to its experimental NanoFlu vaccine. The company just achieved a critical milestone with the positive results for its Phase 3, late-stage clinical trial of NanoFlu.
Novavax said the trial met all primary and secondary endpoints in evaluating the candidate's safety and ability to provoke an immune response in 2,652 healthy adults ages 65 and older across 19 clinical sites
Shares of Novavax are up more than 200% in the last 52 weeks, and spiked up 107% in February, after its vaccine announcement. They have since retreated with the market crash.

Small-Cap Biotech Stock #3: Regeneron Pharmaceuticals (REGN)
Regeneron Pharmaceuticals, Inc.'s (REGN) vaccine is based on Ebola knowledge. In early February, the company reported that it is working on developing monoclonal antibodies as treatments for COVID-19, in which it will select the top two antibodies. Clinical studies are due to start in early summer.
Additionally, REGN is collaborating with Sanofi to study their rheumatoid arthritis drug Kevzara, for treatment of coronavirus. The company says, "We are aiming to have hundreds of thousands of prophylactic doses ready for human testing by end of August."
On March 16, Regeneron announced that it had begun a Phase 2/3 trial on up to 400 patients hospitalized with severe coronavirus. A small 19-patient trial in China—not yet peer-reviewed—resulted in reduced patient fevers and 7% of patients had a reduced need for supplemental oxygen within the first few days of treatment.
Shares of REGN are up 158% in the past year, and have risen 35% since the end of January.
Lastly, I mentioned a penny stock, which I'll remind you, is quite speculative. The company is Heat Biologics, Inc. (HTBX), and as I write this, it is trading for $0.62 per share. HTBX is working with the University of Miami Miller School of Medicine to develop a COVID-19 vaccine. HTBX reported that its candidate has been added to the World Health Organization's "draft landscape" of 41 candidate vaccines. And the company is attempting to get government funding through the Alliance for Biosecurity. HTBX also announced that it has developed a test for COVID-19 that will get results in 30 minutes. Of course, it still has to be approved by the FDA.
Shares were $1.24 a year ago. Over the ensuing few months, they dived to $0.20, rocketed back up to $0.97 in early March, and have come back to around $0.60 now. Again, extremely speculative.
The results of these potential vaccines won't be known for months, but, as I said, if you want to nibble just a bit, one or more of these small-cap biotech stocks could turn out to be big winners.
[author_ad]