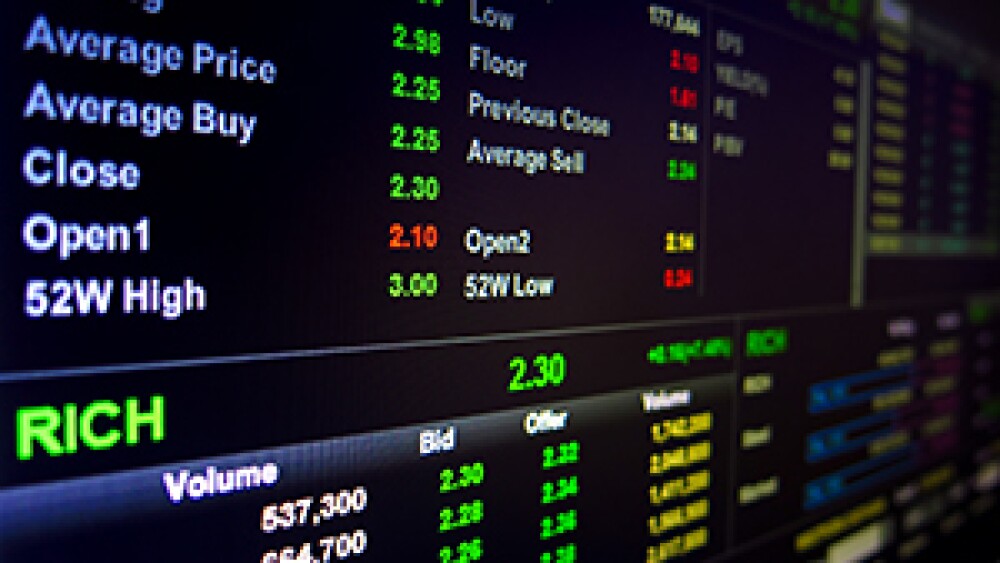 I Trade Options Like I Gamble
My wife and I just spent a couple days in Las Vegas, and as an avid sports fan I spent quite a bit of time in the sports book at the Aria casino. And while some people go to Las Vegas looking to hit home runs on long shots, I care too much about my money to flush it down the toilet in the casino or the options market. I look at gambling much like I look at my options trades … I'm looking to only place bets where I think I have an edge.
I'm not a big sports gambler. In fact, it had been many years since I bet on a game. But when I was in Las Vegas I was looking for good spots to risk my money. And as I scanned the betting lines I only found a couple games a day that I thought I had a tiny bit of edge. And how did those bets work out for me? Of the six bets I made, I won five, lost zero, and "pushed" on one. Those results exceeded my expectations!
Similarly, when I scan the options market looking for trades for my Cabot Options Trader subscriber I am looking for trades with the best risk/reward and in which I think I have an edge. And following bullish and bearish options trades made by hedge funds and institutions into similar trades has been one of my most successful options trading strategies for years.
[text_ad]
This strategy goes back to my days on the trading floor as a market maker on the Chicago Board of Options Exchange (CBOE). Whenever Goldman Sachs or Morgan Stanley came running into my trading crowd buying millions of dollars of calls, inevitably news would break of an upgrade or takeover in the coming days.
Think of it this way: Hedge funds and institutions don't put millions of dollars at risk if they don't believe in a position.
And while they may or may not be trading on insider information, Jacob at home watching public trades is not trading on insider information.
And when trades pique my interest I send some of these ideas to my Cabot Options Traders. For reference, here is a sample of some options trades that hit my radar last week.

Six Intriguing Options Trades
1. PayPal (PYPL) remains on the top of my watch list for a new position following an earnings beat and subsequent stock strength. And today a trader has bought two intriguing call positions:
Buyer of 4,000 February 90 Calls for $4.50 – Stock at 86.5
Buyer of 2,500 December 90 Calls for $1.90 – Stock at 86
I really like the look of PYPL, and the risk/reward in the February trade. That said, I need to see the market hold it together for another couple days before I am going to add PYPL or any other bullish position.
2. Dropbox (DBX) is trading higher by 7.5% this morning, and into this rally a trader bought calls looking for higher prices. Here is that trade:
Buyer of 5,000 December 27 Calls for $1.50 – Stock at 27
This is another intriguing risk/reward trade. However, let's first see if today's move higher is a one-day wonder.
3. Walt Disney (DIS) is trading higher by 3% following earnings and a trader is targeting a big move higher:
Buyer of 4,000 April 135 Calls for $1.59 – Stock at 119.5
This trade needs a big move higher to work. That said, following earnings it is certainly possible that DIS has finally turned the corner in the eyes of traders.
4. Tableau Software (DATA) exploded higher following earnings earlier this week, though it's giving back some of those gains today. However, into today's decline a trader bought a sizable bullish position:
Buyer of 5,000 April 120 Calls for $11.10 – Stock at 115
5. One earnings season loser is Square (SQ), which fell 9% yesterday and is down another 2% today. However, into the declines yesterday and again today a trader has been buying calls. Here are those trades:
Today - Buyer of 5,000 March 80 Calls for $6.90 – Stock at 73.5
Yesterday - Buyer of 7,000 March 80 Calls for $7 – Stock at 74.65
6. And on the bearish side a trader executed a big put buy in eBay (EBAY), which has rallied along with most technology stocks in the last week. Here was that trade:
Buyer of 10,000 April 26 Puts for $0.85 – Stock at 29.75
As the above trade alerts show, I have a big watch list of potential new options trades. That said, I am not going to buy any of these stocks until the market shapes up, or until I think I have a real edge in buying.
If and when that happens, I will immediately let my subscribers know. To become one of them, click here.
[author_ad]