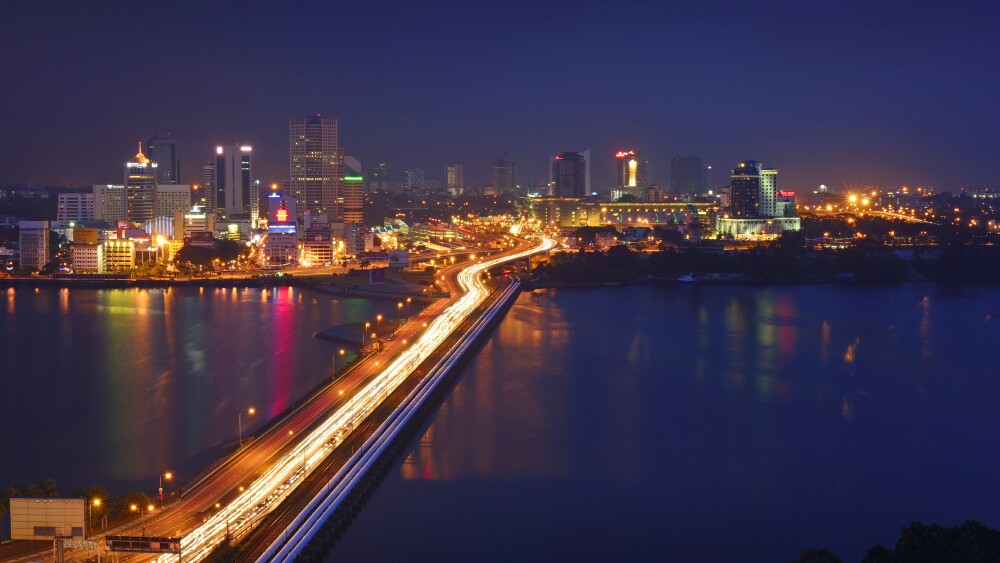 Like two turbine engines powering a jet plane, the Malaysian and Singapore markets have been working smoothly in tandem to give investors similar and superior performance. While U.S. markets are doing well so far this year, Malaysia's Kuala Lumpur Composite Index and the Singapore Straits Times Index should not be overlooked by American investors.
South of China and East of India - the expansive, high-growth, and strategically important ASEAN region of 645 million optimistic, youthful, tech-savvy consumers offers a wealth of entrepreneurial talent and an abundance of commercial opportunities. Sea is an e-commerce leader in seven of these markets: Taiwan, Singapore, Thailand, Indonesia, Vietnam, the Philippines, and Malaysia that represents a consumer base roughly equal to the size of North America
Therefore, a wave of capital from America, China, Europe, Japan, India, and South Korea is chasing significant opportunities in the region. Over the past few years, Southeast Asia has attracted more foreign direct investment than China. And China has become the largest investor in Southeast Asia as well as its largest trading partner this year, surpassing the European Union.
[text_ad]
Many have finally begun to appreciate that Malaysia offers many of the attributes of its southern neighbor. Although palm oil and other commodities are an important part of the Malaysian story, investors have begun to recognize that its economy is well diversified with over 50% of its GDP coming from the services sector while agriculture represents less than 10%. It also has attractive demographics, with about 30% of its population under the age of 15 - more than double the proportion in Japan.
This brings us to the increasing economic integration between the two countries, which can be viewed as a dividend to investors as it fosters higher economic growth and political stability. There has been economic cooperation in the Iskandar Development Region (IDR) in the state of Johor in Malaysia, joined to Singapore by a causeway.
The region spans an area of 850 square miles, which is roughly three times Singapore's size. Smart cards have been issued to facilitate the two-way traffic of Malaysians and Singaporeans to the region. It is estimated that on a regular workday, many workers commute over the Johor-Singapore causeway to earn a better living.
Hong Kong will join Malaysia and Singapore in developing an economic hub in southern Johor, near the Singapore border, as Malaysia looks to tap the land development potential near the site of an upcoming cross-border rail link near the site of the under-construction Bukit Chagar terminus station that's part of the Johor Bahru-Singapore Rapid Transit System.
The best and most direct approach to gain from this joint project would be to take a grubstake in Johor real estate through banking. If you are looking for a rifle approach, I would pick Malayan Banking BHD (MLYBY). It not only has tentacles deep into the Malaysian economy but also a strong network of operations throughout thriving Southeast Asia, with numerous branches in Singapore and the Philippines. It does have relatively low liquidity. A more conservative and more liquid bank for the region is the Development Bank of Singapore better known as DBS Bank (DBS).
Investors should also consider broader options such as the Malaysia (EWM) and Singapore (EWS), exchange-traded funds which are baskets of leading Malaysian and Singaporean companies.
Investing in Malaysia is a back-door strategy to investing in Singapore and dynamic regional economic growth. Put both Singapore and Malaysia into your global portfolio and capture the growth of "Malaysiapore."
[author_ad]