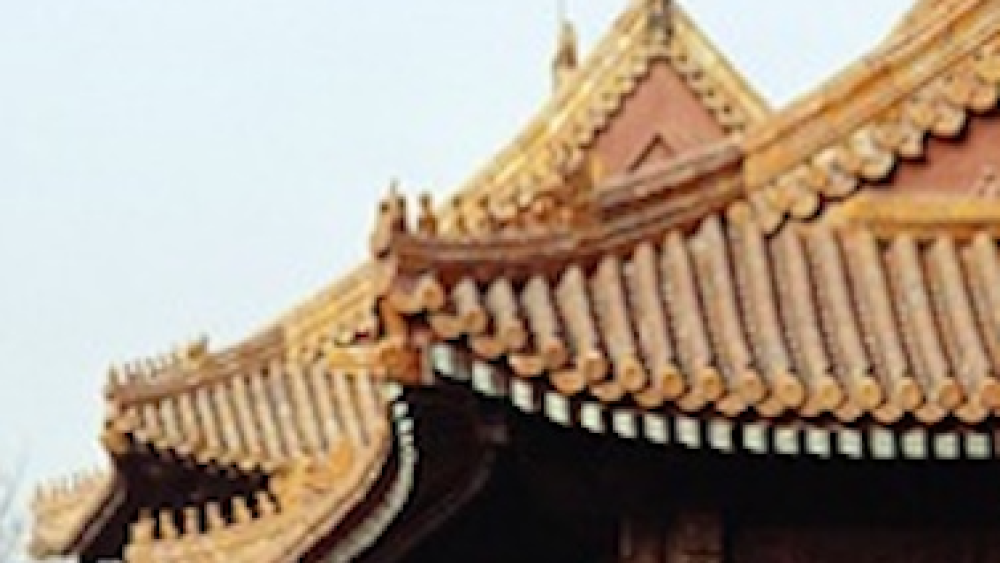 Luckin Coffee (LK) was a great stock and a great story. Until it wasn't. Earlier this month, shares of the surging China coffee giant that allegedly has more Chinese locations than Starbucks plummeted more than 80% after the company was found to have lied about its revenues and other key financial figures in recent quarters. Some U.S. investors who already mistrusted Chinese companies are now swearing off Chinese stocks for good. But is that a reasonable strategy?
In today's interconnected world, you need a global investing strategy. The biggest winners often come from the fastest-growing nations. To avoid the world's second-largest economy—and one of its fastest-growing, at least prior to the COVID-19 outbreak—would mean denying yourself myriad potentially lucrative profit opportunities. There are currently 137 Chinese ADRs (that's American Depositary Receipts) trading on either the New York Stock Exchange or the Nasdaq; 152 more Chinese ADRs trade on over-the-counter U.S. exchanges.
And now is not the time to completely ignore those 289 stocks.
[text_ad use_post='129628']
Because the coronavirus originated in China, back in late December in Wuhan (seemingly half a decade ago), the number of cases peaked there two whole months ago, before any other country in the world. Thus, the Chinese economy has started to re-open for business. And Chinese stocks began bouncing back sooner than U.S. stocks have.
If you go by the Invesco Golden Dragon Fund (PGJ), a fund that tracks the price of Chinese ADRs, the bottom for U.S.-listed Chinese stocks came on March 18, or about five days before the S&P 500 hit what was hopefully its 2020 nadir. It's up 18% since then, and is currently trading above its 200-day moving average and right on its 50-day line (see chart below). All three U.S. major U.S. indexes still trade below their moving averages.
And while the last couple years haven't been great for Chinese stocks as a whole—the benchmark Shanghai Composite Index peaked in January 2018—there have still been some remarkably profitable individual stocks. And you wouldn't have had to look hard to find them; just look at these two-year returns for some of the most recognizable Chinese public companies—all of which trade on U.S. exchanges, and all of which are among the PGJ's top holdings:

5 Large-Cap Chinese Stocks Beating the Market
Pinduoduo Inc. (PDD): +76%
TAL Education Group (TAL): +46%
New Oriental Education (EDU): +28%
NetEase (NTES): +25%
Alibaba (BABA): +15%
Keep in mind that the S&P 500 is up just over 6% during that time. Unlike Luckin Coffee, all five of those Chinese stocks are well established, with years of sales and (usually) earnings growth. They're also five of the 13 largest public Chinese companies, and they've all been in business for at least five years. In a country with four times as many people as the U.S., demand for those five companies' products will not wane anytime soon.
Look, I get the skepticism about Chinese companies. Luckin Coffee is just the latest example of companies in that country cooking the books. But that company was a relative upstart, having been founded just two and a half years ago in October 2017. If you don't trust investing in young Chinese companies anymore, I certainly can't fault you.
The companies mentioned above aren't little-known upstarts; they're established blue chips that have been serving the world's second-largest economy for years, in some cases decades. And for most of their time as public companies, their returns have beaten the average returns in virtually every global stock market on the planet—including the S&P 500.
Not all Chinese companies are trustworthy. But you can trust the charts of these five Chinese stocks. And if it's consistent market-beating growth you seek, that makes them impossible to ignore.
[author_ad]