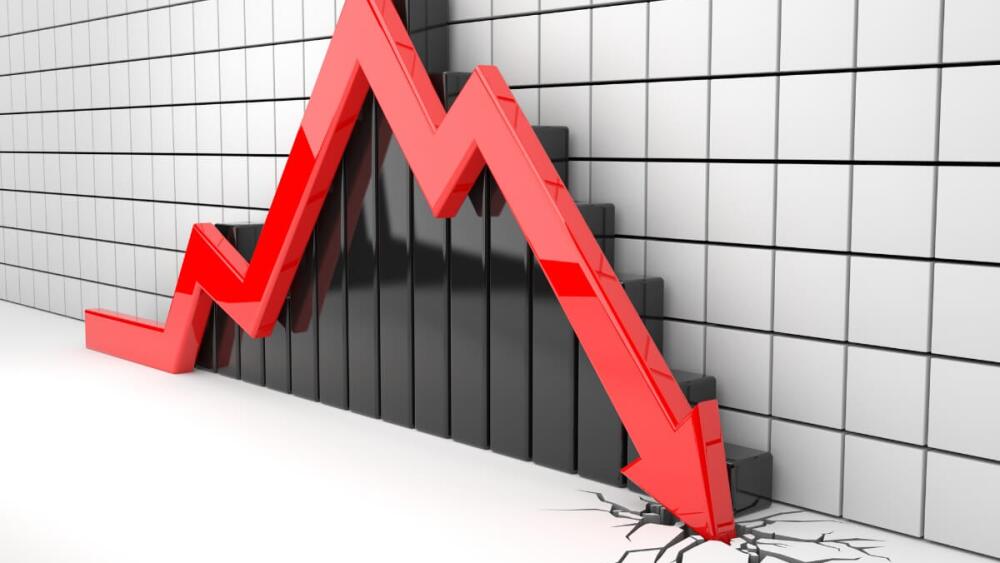 Weight Watchers stock has fallen 70% since its May peak, and shows no sign of turning around. What went wrong and what are the prospects going forward?

Weight Watchers Stock Today
It all began in October 2015, when Oprah Winfrey announced that she'd acquired 10% of Weight Watchers (WTW) as an investment, would join the Board of Directors, and serve as a spokesperson for the company.
When she made the announcement, Weight Watchers stock was trading below 7, down an amazing 92% from its 2011 high. The next day, the stock had doubled, as investors scrambled to get on board. So Oprah immediately doubled her money.
[text_ad]
But that big move was the result of the belief by investors that Oprah would turn the company around, not on any real achievements, and in fact the turnaround took quite a bit of time.
In the quarters before Oprah's investment, Weight Watchers had seen its revenues shrink 21%, 22% and 21%. In the three quarters after her investment, revenues shrank 21% and 5% and then were flat. Flat is better than shrinking.
But it wasn't until four quarters after her investment that the company actually saw revenues grow—by 3%.
And then the growth began to accelerate: 3%, 7%, 10%, 15%, 17% and 24% (in the first quarter of 2018). That was heady growth for a company that had been shrinking 20% per quarter three years before.
The stock, of course, responded appropriately, climbing from 6 when Oprah bought it to a peak at 105 in June 2018. (That's a gain of 1,650%!)
Along the way, in March 2018, Oprah sold 25% of her stake in Weight Watchers, as part of a normal diversification of her portfolio. But she still holds three-fourths of that original investment. So it's not her selling that killed WTW stock.
And it's not that Weight Watchers is shrinking, either. In fact, in the third quarter of last year, the company saw revenues grow 13%, while earnings grew 52% from the year before.
So what's the problem?
The problem is the P/E ratio.
When Oprah made her original investment, WTW's P/E ratio was 9, which is pretty cheap. When the stock peaked in June 2018, its P/E ratio was 46—rather expensive. And once investors perceived that growth was slowing, they lowered that P/E ratio pretty fast.
As I write, the stock's P/E ratio is, coincidentally, once again 9, which looks rather cheap, especially since analysts expect Weight Watchers to grow earnings 24% in 2019.

Don't Buy WTW
But cheap isn't enough. What the company now needs, in my opinion, is a new fundamental catalyst that can excite investors the way that Oprah's investment excited them back in 2015.
Management is certainly trying to get the ship turned around.
In fact, just last September, the company announced that it was changing its brand to WW, shedding the word "weight" and embracing the tagline "Wellness that Works." The press release back then said, "We are becoming the world's partner in wellness. No matter what your goal is – to lose weight, eat healthier, move more, develop a positive mind-set, or all of the above – we will deliver science-based solutions that fit into people's lives."
The goal, clearly, was to reach a wider audience. But so far, investors haven't changed their perception of the company.
It's tempting to think that if buying Weight Watchers stock when the P/E was 9 worked for Oprah it might work for you, too. But unless you've got her star power—and the ability to buy 10% of the company—I recommend you avoid WTW until we see a real bottom in the rear-view mirror. Trends tend to go further and last longer than expected, and right now, this trend is still down.
Now, if you want to know what stocks are trending in the right direction, I currently rate six stocks as "Buys" in my Cabot Stock of the Week advisory. To learn their names, click here.
[author_ad]