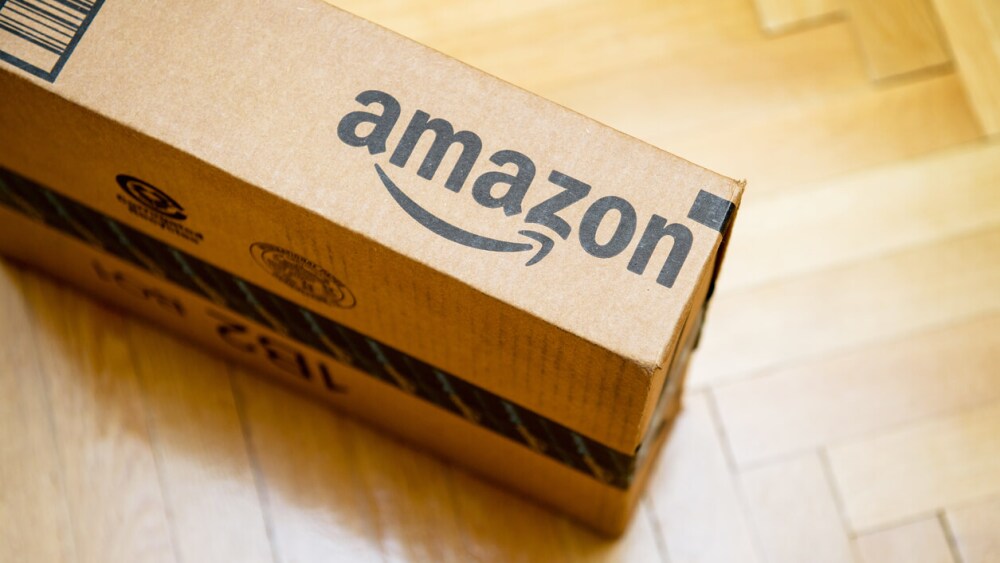 Amazon (AMZN) has never been a cheap stock, and is unlikely to be anytime soon. But that hasn't stopped it from being a highly desirable stock, on the very short list of the most popular stocks on the market. I expect AMZN stock to continue being popular for many years to come. Right now, however, it's not, and that's largely because of Donald Trump.
Yes, the 45th President does have that kind of power over companies and their share prices—just ask General Motors (GM) and Ford (F), both of which tumbled last year after he criticized them for making too many cars in Mexico. Now, Amazon and Jeff Bezos are feeling Trump's wrath thanks to the following tweet.
"I have stated my concerns with Amazon long before the Election. Unlike others, they pay little or no taxes to state & local governments, use our Postal System as their Delivery Boy (causing tremendous loss to the U.S.), and are putting many thousands of retailers out of business!"
[text_ad]
He later accused Amazon of scamming the U.S. Postal Service out of billions of dollars due to low shipping costs.
As they did with GM, F and others, investors responded to Trump's fire and brimstone by punishing Amazon stock. AMZN shares are down 8% in the four trading days since Trump's first Amazon tweet, knocking the stock back to a two-month low. Considering the long-term trajectory of AMZN stock (see chart below), I'd say now is a good time to buy.
Even with the sudden Trump-driven nosedive, AMZN is up more than 50% in the last year, 130% in the last two years, and 440% in the last five years. I doubt Trump's words will have much of an impact on Amazon's sales, which are expected to grow 31% this year, or earnings, pegged to expand 82% this year.
By traditional measures, AMZN stock is still really expensive, trading at 225 trailing earnings and 90 times forward earnings estimates. And the 1,400-region share price can cause sticker shock for newer investors looking strictly for low-priced stocks. Neither of those things have stopped AMZN from rising year after year. The stock has traded above 1,000 since October, and the P/E ratio hasn't been lower than 150 in years.
As I wrote recently, Trump's influence over the stock market as a whole is overstated. But his tweets, positive or negative, can move stocks dramatically in a short amount of time. Wall Street is still figuring out how to respond to the first tweet-happy president in U.S. history. The initial response is almost always overreaction. After a few days or weeks, however, share prices return to the mean as cooler heads prevail.
I expect that's what will happen with AMZN stock. A month from now, Trump's harsh words about the company will be an afterthought. And investors will again focus on all the things to like about one of the market's great growth stocks.
Cabot Growth Investor is a great way to get the list of fast-growing stocks that have the opportunity to be the next Amazon and give investors similar returns. For more details, click here.
[author_ad]