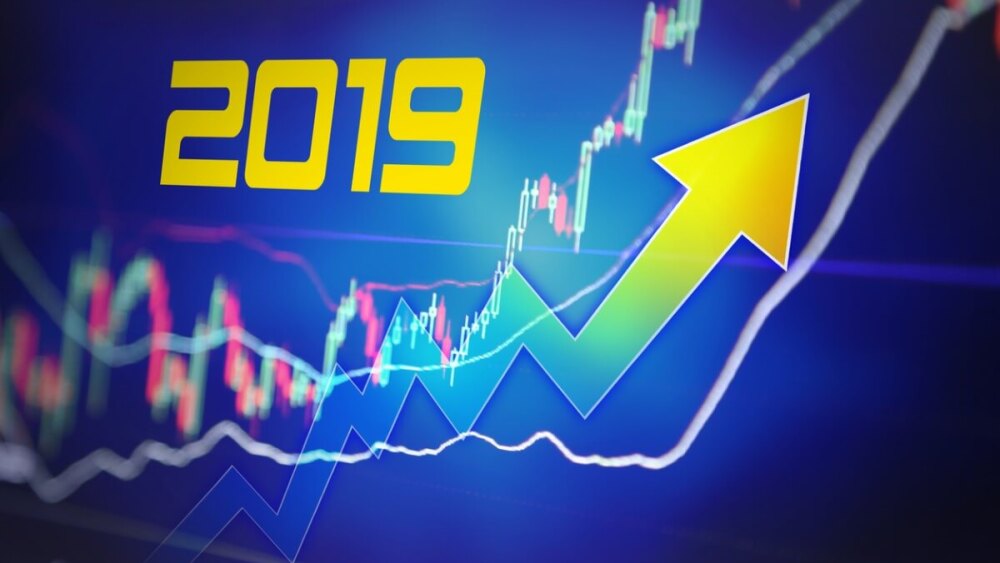 At the end of every year, I ask my contributors to my Wall Street's Best Investments and Wall Street's Best Dividend Stocks to submit their favorite stock for the following year. And mid-year, I update many of the Top Stock Picks, and calculate the year-to-date returns.
I've been asking our contributors to choose their favorite stocks for many years, for a couple of reasons: 1) The question spurs them to consider a long-term (at least a year!) analysis of the economy, markets and sectors, to determine where the best investing opportunities lay; and 2) Sometimes, it prompts them (and my subscribers) to step out of their comfort zones and find stocks that they may not typically consider.
The results usually include some stocks that are household names and have been great companies to invest in for years; others are cutting-edge stocks that can really juice your portfolio returns, and introduce you to a new sector or company that can incite you to further research and to broaden your holdings.
[text_ad]
I find that over the years, many investors tend to stick with the tried-and-true companies that they've been investing in for years. And for most investors, stockpiling your portfolio with comfortable names is a great path to steady gains and cash flow. But by adding a few companies that are more speculative or momentum-driven, you can really spike your portfolio gains—especially during a bull market like we now are enjoying.
I'm going to talk more in-depth about our Top Stock Picks issues in my webinar next week (Tuesday, July 23; you can register here). There, I'll discuss:

The best Top Growth, Value, and Income Picks so far this year
Which style(s) are right for the current market?
Diversification vs. Choosing One Investing Style
Know When to Hold 'em, and Know When to Fold 'em
But in the meantime, I'd like to share with you how our Top Stock Picks are faring so far this year. The results are excellent!

Top Stock Picks: Growth
In my Wall Street's Best Investments newsletter, our Top 3 Picks were:
#1: Catasys, Inc. (CATS), recommended by Nate Pile, editor of Nate's Notes, gained 88.5%. With a market cap of just $328 million, most investors had probably never heard of the company. But it is a growing player in the field of Big Data analysis for healthcare companies.
#2: Arrowhead Pharmaceuticals, Inc. (ARWR), picked by William Velmer of S.A. Advisory, has gained 81%. Another cutting-edge stock, this company uses gene therapy to cure diseases.
#3: Global Brass & Copper (BRSS), selected by Jeffrey Hirsch, editor of The Stock Trader's Almanac, has risen 60.6%. The company isn't a miner; instead, it converts, fabricates, and processes copper and brass products. This was a play on the typical growth season of copper, that usually occurs in the spring. And it did!

Top Stock Picks: Income
And in my Wall Street's Best Dividend Stocks newsletter, our Top 3 Picks were:
#1: Innovative Industrial Properties, Inc. (IIPR), a marijuana Real Estate Investment Trust (REIT), was chosen by our own Tim Lutts, chief analyst for Cabot Marijuana Investor. Tim's stock pick delivered a fabulous return of 141.9%, riding the very bullish pattern for the marijuana sector.
#2: Starbucks Corporation (SBUX), picked by Chris Preston, chief analyst of our Cabot Wealth Daily, netted investors 33% so far this year.
#3: Apollo Global Management, LLC (APO), an alternative investment company, was recommended by Crista Huff, chief analyst of our Cabot Undervalued Stocks Advisor. APO gained 32%.
You'll find out much more about these companies, as well as lots of other Top Picks, ideas in next week's webinar. I hope you'll join me!
[author_ad]