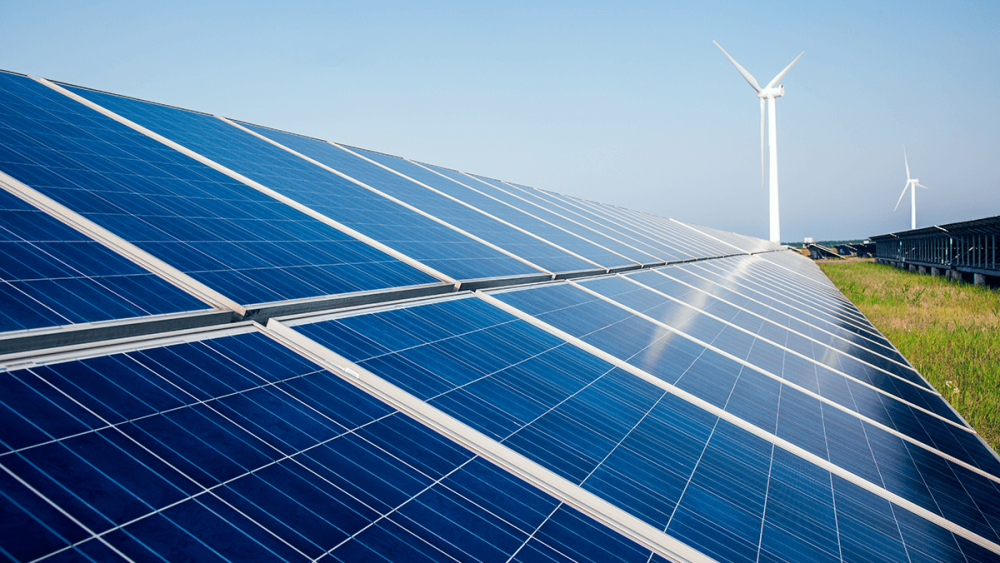 If you invest like me, you have a style you stick to, whether your strategy is finding growth stocks with strong momentum or digging up uncovered value gems. But I admit, I also love the lottery-ticket potential of a promising idea and a low-priced stock – particularly low-priced Greentech stocks.
The beginning of a new year is a natural time for me to take a look at what could be pace-setters in the coming 12 months. For one, as chief analyst of Cabot's cleantech and ESG-focused newsletter, Sector Xpress Greentech Advisor, I'm frequently asked to weigh in about potential big winners.
These three low-priced Greentech stocks are businesses whose fundamental idea intrigues me, and whose stock prices seem low enough to be candidates worth considering taking a flier on. Low-priced stocks bring more risk, no doubt. But a year from now if their management executes on their strategy and Wall Street starts to notice these overlooked businesses, perhaps they won't be considered moonshot plays any more.
[text_ad]

Low-Priced Greentech Stock #1: Aqua Metals (AQMS)
Smelting – the refining of metals – generates 7% of global greenhouse gases annually. Nevada-based Aqua Metals has a solution for much of it: a no-emission, room temperature technique of recycling lead batteries, called AquaRefining. Using water and organic acid, lead is stripped by the solvent, under an automated process allowing the solvent to be reused continuously. And make no mistake – lead batteries continue to be a growing market, and even many electric vehicles (EVs) contain auxiliary lead batteries to handle some tasks.
Aqua Metals is asset-light, selling its design and equipment to recyclers. The product should appeal to factories that won't get environmental clearance for traditional, fossil fuel smelting or recycling of lead. Aqua Metals has been developing the idea for seven years and now has just shipped the first equipment for commercial use to a client in Taiwan, a huge lead market.
Next, the company is expanding in lithium-ion recycling. Recycling of both battery metals is an $11 billion total market now – almost all lead car batteries –– and forecast to nearly triple by 2030 as EVs get older. Management says it's a potential supplier, not competitor, to better-funded upstart lithium recyclers like Li-Cycle (LICY). That may or may not be the case – but no company has locked up emissions-free metals recycling yet, meaning the opportunity is huge.
Good news from the business excites Wall Street, too: At the start of 2021 I doubled my money on shares as they rallied to a 52-week high of 7.22 in January. However, AQMS is all the way down to 1.14 as of this writing as investors spent much of the past year backing away from early-stage growth companies and news was quiet from the business. Now may be the time to get back in.
Low-Priced Greentech Stock #2: AgroFresh Solutions (AGFS)
About half of fresh fruit and vegetables perish before being consumed, starting in the field all the way to the grocer's. Preventing even a chunk of that waste would be a huge boon to the climate – wasting fruits and vegetables emit greenhouse gases, too. Starting about 20 years ago researchers were able to create a compound, 1-MCP, that inhibits ethylene, a natural plant hormone that tells the fruit to ripen. 1-MCP is used in enclosed spaces – greenhouses, storage and transport – preventing the fruit from "smelling" the ethylene, suspending ripening. It's safe and leaves no residue.
AgroFresh is the now-public subsidiary of Dow Inc. (DOW) (which still owns 25% of diluted equity), the developer of 1-MCP. It has 80% market share in 1-MCP, mainly used on apples and cut flowers. AgroFresh says use of its product on apples prevents the equivalent emissions of 220,000 cars annually, and allows fruit to be sold for better prices by growers. Apples are about 60% of AgroFresh's $162 million annual revenue. Original 1-MCP is no longer patent protected, but new extensions of it are designed to help growers manage increasingly difficult conditions caused by climate change. These include Harvista, sprayed in the field by growers and VitaFresh Botanicals, a plant-based skin coating that keeps fruit skin hydrated. They provide growth opportunities with a competitive moat.
The low price comes in part by the ledger: AGFS has a debt-to-equity ratio of 2.6 and will post a loss of around 56 cents a share in 2021. In 2022, sales should grow 10% and the loss should narrow. At a recent 2.18 a share, it's trading at a bargain price-to-sales ratio of 0.60.
Low-Priced Greentech Stock #3: The Metals Co. (TMC)
The Metals Co. is the closest company to an actual moonshot, except they're focused not on outer space but inner space – the depths of the ocean.
The Metals Co. believes it can collect enough rare earth metals from licenses it holds to the seabed to supply 280 million EVs – equivalent to a quarter of all the vehicles on Earth today. Over millions of years, metals including nickel, cobalt, copper and manganese have formed polymetallic nodules through absorption of the elements from seawater. The result are unattached metallic stones just sitting on the deep ocean floor for the taking. Management believes that simply picking these rocks up starts a vastly environmentally friendlier process than land-based mining offers. They project at least 75% less CO2 generation than what is spewed out creating an EV battery today and perhaps 99% reduction in overall impacts, like no mining tailings and unwanted solid waste. Another plus: If successful, The Metals Co. would break China's dominance in supplying the commodities.
The Metals Co. has seafloor collection rights through three sponsor countries in the Pacific. Like a moonshot, though, you're betting on a lot of things to go right. Through 2023 TMC will pursue test collections and processing, with commercial production to follow in 2024 and 2025 (and which will require more capital).
The business went public by SPAC this summer. Shares are at 1.77 – for a market cap of $398 million. Another option: Warrants from the SPAC deal trade at 21 cents (ticker: TMCWW). Each warrant is the right to buy a share at $11.50. SPAC warrants are where traders tend to focus their efforts, so they tend to trade independently of share prices and react quickly to business developments. TMC warrants are a swing for the fences – they'll expire worthless in September 2026 if you don't sell them. The company also has the right to redeem warrants once shares hit $18.
Do you own any Greentech stocks in your portfolio? Which ones? Tell us about them in the comments below.
[author_ad]