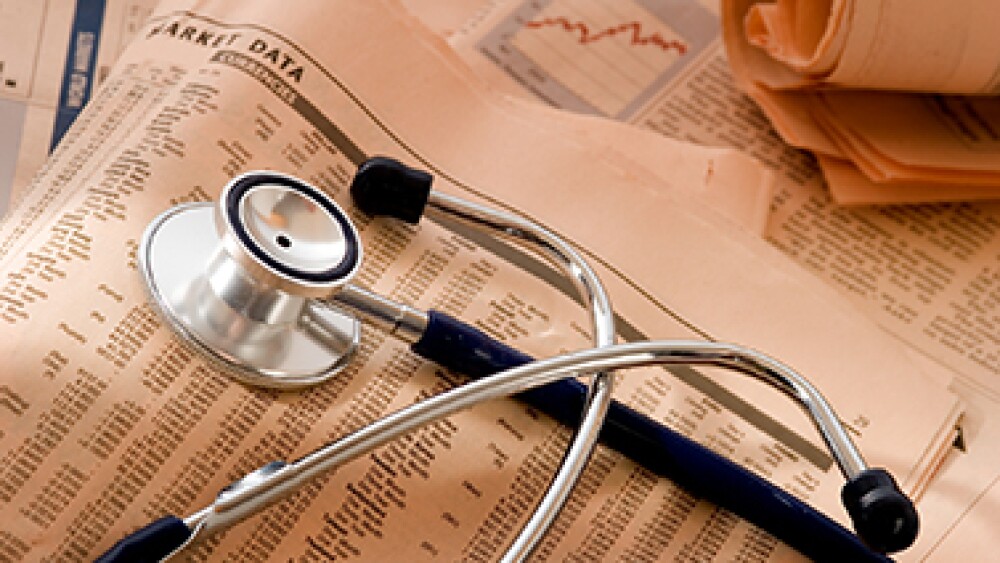 We recently profiled a women's healthcare stock in Wall Street's Best Investments, citing a 'New Gilded Age,' or profitable cycle, in that sector.
Our Spotlight Stock contributor Jon Markman, editor of Pivotal Point Trader, cited three catalysts for this uptrend in women's health:

Failure of the Obamacare repeal (a new healthcare bill is waiting on the Senate's revision, but who knows what shape that will take or when it will be implemented)
Growth in diagnostics and surgery segments
Very under-reported increase in Medicaid in some states
I thought his reasons were intriguing, but wanted to delve deeper into the current state of women's healthcare to determine if a new cycle was indeed occurring—which, by the way, turned out to be a lot more time-consuming than I had estimated. Why? I was surprised at the lack of publicly-available statistics relating to the subject. By the dearth of information available, one might think the topic was a state secret!
But, when I gave a bit more thought to the subject, a little niggling in the back of my head reminded me of the numerous articles I've read through the years about the significant disparity in research on women's health versus men's health. You see, there has long been a gender gap in health research. As recently as 1980, a major study focusing on aspirin's role in reducing heart attack risk included 22,000 men and zero women. Today, we know that heart disease has no bias—women fall prey to it at virtually the same rate as men.
[text_ad]
The problem of ignoring women in health studies persisted until 1993, when Congress finally got into the act, requiring the National Institutes of Health (NIH) to include women in all the clinical trials it funded. The good news is that, today, the ratio of women to men in clinical trials is about 50-50. However, pharmaceutical companies and medical device manufacturers are not required to comply with the rule, so women are still not on an equal footing in most studies.

But the Tide is Changing
Consequently, you can see why statistics on women's health might be a bit difficult to find.
However, I did manage to ferret out some underlying numbers that confirm that the women's health marketplace is vibrant and loaded with potential for invention and investment. I'll leave the discussion of the eventual repeal of Obamacare to another time. As well, the Medicaid issue will drastically change as a result of that repeal, too, and your guess is as good as mine as to what form that will take. But my research did reveal some very exciting developments in the women's healthcare market:

In the U.S., demand for women's healthcare is forecast to rise by 6% by 2020, due mostly to the 81% used for ob-gyn-related services. Technavio predicts a 3% CAGR through the end of 2020 for the women's health market, due to improving healthcare facilities around the globe as well as expanded budgets.
The demographic trend of an aging population, with women over age 50 requiring more healthcare related to various cancers and postmenopausal osteoporosis (37% of the market, expected to affect 200 million women around the world by 2020).
Women's health therapeutics is expected to rise from $33.0 billion in 2015 to nearly $40.6 billion by 2020, a CAGR of 4.2%.
The global women's health diagnostics market (one of our Spotlight Stock's sectors) is forecast to reach $36.64 billion by 2021 from $25.03 billion in 2016, a CAGR of 7.9%. The catalysts include: the rising awareness of women's issues, more chronic and lifestyle disorders in women, and the growing incidence of infectious diseases such as HIV and hepatitis. As well, point-of-care diagnostic testing is increasing along with the number of diagnostic and imaging centers.
And since 60 cents of every healthcare dollar is spent on or by women, and 59 cents of every dollar at U.S. pharmacies is allocated to women's medications, it makes sense that women are finally beginning to see some real progress in their healthcare needs.

Buy This Women's Healthcare Stock Now
The women's healthcare stock we highlighted is mentioned in almost every article on women's health that I read. The company is seen as a leader in the sector and is making great strides in the specific segments with the most growth—a good strategy for continued success.
The stock is Hologic Inc. (HOLX), the leading manufacturer of diagnostic, surgical and medical-imaging products dedicated to women's healthcare.
My research suggests the company is at a pivotal point of business and share-price inflection.
The time to own the shares is now.
Our contributor, Jon Markman agrees. Here is what he had to say in his recommendation of this growth stock:
"Hologic is leveraging its scale advantages to squash competitors, grow markets and expand profitability. The company dominates every facet of women's health. It makes digital and film-based mammography machines, MRIs, breast-biopsy devices, site markers and guidance systems. It also makes screening diagnostics for cervical cancer, cystic fibrosis, osteoporosis and cardiovascular disease. Its GYN surgical division includes market leaders NovaSure, for endometrial ablation, and MyoSure, an incision-less, hysteroscopic-tissue removal system.
"Hologic's organic business is already booming. Seeking Alpha reports that Steven MacMillan, Hologic chairman, president and CEO, is bullish across all product lines. During a Q1 earnings call with analysts, he noted revenue grew 5.6% to $734 million, after surging 8.1% in the same period last year. That's very good for a mature market.
"Management is pulling every lever. Both the molecular diagnostics and surgical segments grew faster than 20%. In fact, surgical posted its eighth-straight quarter of double-digit growth, with high profitability.
"MyoSure was a big winner, posting sales of $48.3 million, a gain of better than 32%. NovoSure, at $66 million in sales, is so dominant that competitors have now largely abandoned the endometrial ablation segment. And the company recently won FDA approval for new NovaSure advanced line extension. The overall diagnostics division grew 5.5% in the quarter to $325 million. The breast health division advanced 4.6% to $273 million.
"Organic growth and a refocused management have pushed Hologic's share price to its best levels since July 2015. It trades at 36-times trailing earnings and 3.88-times sales. While that is not cheap relative to its peers, Hologic's shares do deserve a premium given its dominant position.
"Buy Hologic, Inc. at $43.55 or better. The shares meet our system's criteria for fundamental quality, above average growth, moderate valuation and rising earnings expectations."
Currently, 14 analysts have rated this healthcare stock a Buy, and seven have it rated as a Hold. And 16 analysts have recently raised their EPS estimates for the company for 2017.
I suggest you check out HOLX stock now!
[author_ad]