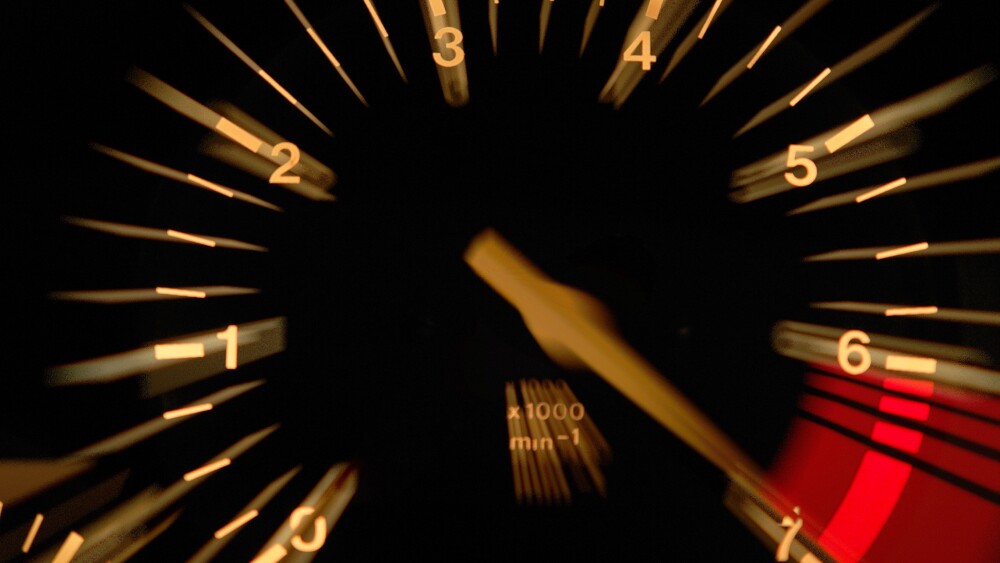 With work-from-home seemingly here to stay, many of our daily habits are evolving into a new normal, including how we jump-start our mornings and get caffeine into our systems.
Seattle-based Starbucks (SBUX), for instance, referred to North American same-store sales growth of 7% in the latest quarter as "light" and anticipates it will be a lower-growth segment overall due to the uptake of more home-beverage options.
That may lead to weaker results for a company like Starbucks, while homebrew coffee companies like Keurig and Nestle take a slightly larger share of your morning brew.
[text_ad]
But one beverage category that's essentially impossible to prepare at home is energy drinks. In 2020, the global energy drink market was valued at just over $45 billion but is expected to grow to $108 billion by 2031. All of that makes this a good time to invest in energy drink stocks. I'll get to my favorites in a minute.
The energy drink category, as a whole, is experiencing growing demand as they are the preferred form of supplement for the key 18-34 demographic. The higher demand also occurred in spite of a jump in retail drink prices.
Much of the booming demand behind this drink category is from younger Millennials and members of the up-and-coming Generation Z. According to the Progressive Grocer, "More teenagers and young adults are opting for better-for-you flavored energy drinks, which are filled with multivitamins, over sugar-infused soda beverages." This explains why this health-conscious demographic is spurning coffee and soft drinks in favor of energy drinks they can feel good about.
And unlike coffee, energy drinks come in an ever-expanding variety of flavors with more choices—and more companies that produce them—coming out every year. Moreover, while many energy drinks contain caffeine, they tend to be lower in caffeine content than coffee and most sodas.
With this in mind, let's take a look at three stocks that are poised to benefit from the explosive growth in the global and U.S. energy drink markets.
3 Energy Drink Stocks to Consider
Energy Drink Stock #1: Monster Beverage (MNST)
Monster Beverage (MNST) is arguably the most famous of the domestic energy drink brands. While the company is well known for its flagship drink (and highly caffeinated) Monster Energy, it also sells fruit juices, sodas, brewed coffee, tea and sports drinks. In the most recent quarter, Monster's revenue rose 12% from a year ago and beat on earnings, but missed expectations and shares slipped roughly 5% on results. Shares recovered quickly and are currently trading near all-time highs. Meanwhile, analysts anticipate 20%+ earnings growth over the next five years.
Energy Drink Stock #2: Celsius Holdings (CELH)

Celsius Holdings (CELH)—not to be confused with the crypto-focused firm of the same name—sells caffeinated sparkling and non-carbonated flavored canned drinks, as well as powder stick packets that can be mixed with water. Celsius' energy drinks are advertised as having no preservatives, aspartame, high fructose corn syrup or artificial flavors or colors, thus appealing to the younger health-conscious crowd. PepsiCo (PEP) took an 8.5% stake in the company last year as part of a distribution deal that has the potential to make Celsius a household name. In Q2, Wall Street was expecting 79% year-over-year revenue growth and a staggering 133% earnings growth. Celsius delivered, and then some, posting 112% revenue growth and 333% earnings growth, which drove the stock 20% higher on the day. Shares cooled off slightly after the monster quarter but, as you can see in the chart below, only slightly.
Energy Drink Stock #3: Vita Coco (COCO)
Vita Coco (COCO) produces a popular line of coconut water sold in health food shops and grocery stores around the country. Vita Coco bills its drinks as a natural source of electrolytes and vitamins, with at least one of its product offerings, Vita Coco Energy, containing caffeine. The company has a limited trading history as it came public in October of 2021, right before the bear market. Shares chopped sideways from the IPO until the beginning of this year, losing about 1% all told. But that set the stage for a major rally as shares are up nearly 105% so far in 2023. Going forward, analysts expect triple-digit earnings growth over the next five years.
Do you own any of these - or other - energy drink stocks in your portfolio? If so, tell us about them in the comments below!
[author_ad]