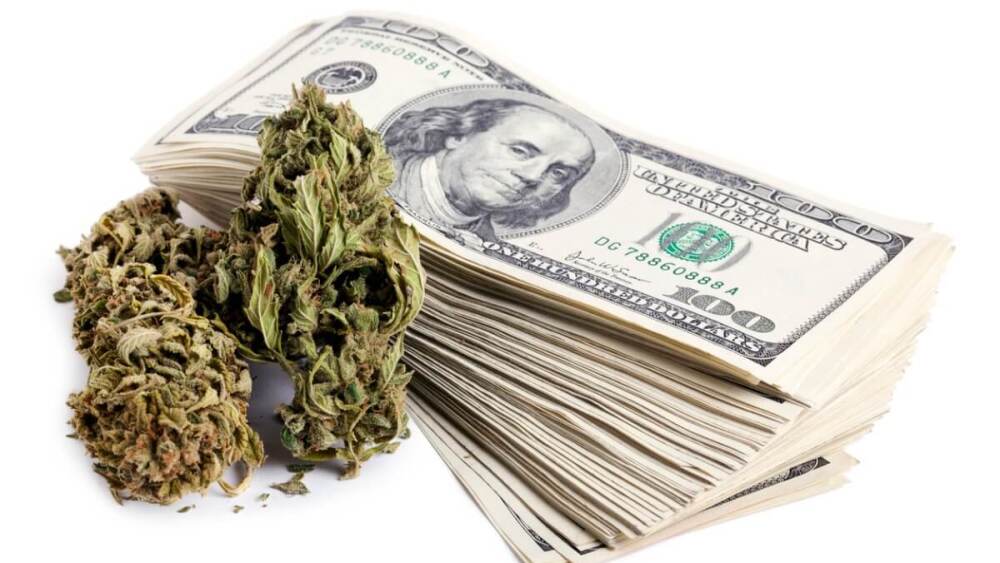 Want more evidence of the marijuana industry's immense potential? I give you the rumored Coca-Cola-Aurora Cannabis deal.
According to Bloomberg News, Coca-Cola (KO) is in discussions with Aurora Cannabis (ACBFF) to develop beverages infused with CBD, a non-psychoactive compound found in cannabis. Though a Coke spokesman said that "no decisions have been made," the simple fact that one of the largest beverage companies in the world is sniffing around is confirmation that the marijuana industry has gotten mainstream Wall Street's attention.
Naturally, news of the possible Coca-Cola-Aurora Cannabis deal sent ACBFF shares soaring—the stock was up 13% in early Monday trading. And that shows why marijuana stocks are so attractive right now: because of the growth potential, all publicly traded cannabis-related companies are prime takeover targets (or, more accurately, partnership targets).

Other Marijuana Industry Deals
Last month, Constellation Brands (STZ) made a $4 billion investment in Canopy Growth (CGC), the most valuable marijuana grower in Canada. In the three weeks that followed, CGC shares more than doubled (to 52 from 24).
[text_ad]
In April, Molson Coors (TAP) announced a joint venture with Canada's Hydrotherapy Corporation (now known as HEXO (HYYDF)) to make non-alcoholic, cannabis-infused beverages. HYYDF shares have nearly doubled in the last month.
Prior to Monday, there were no buyout rumors in the air about Aurora Cannabis. And yet, the stock was doing great: it was up more than 200% in the last year, and attracting the attention of our Cabot Marijuana Investor chief analyst Tim Lutts. Here's a snippet of what Tim wrote about Aurora Cannabis last month:
"Aurora has no big-pocketed suitor like Constellation; instead, it's been getting big by acquiring competitors and complimentary companies—and by growing its total cultivation space fast…
"…Aurora began the year with an estimated annual production capacity of just over 100,000 kilograms of cannabis, but the rapid pace of acquisitions means it's now expected to generate 570,000 kilograms a year, when at full capacity. But growing is just the beginning; Aurora expects to add value to much of its crop by processing it into oils, extracts and other differentiating, high-margin products.
"Last but not least, Aurora is moving into the U.S.! Sometime in September, it will spin out a U.S. subsidiary named Australia Capital that will invest in U.S. cannabis and real estate assets. … The goal is to get a jump on what CEO Scott Dowty termed 'the undercapitalized and fragmented nature of the U.S. cannabis industry.'"

Coca-Cola-Aurora Cannabis Deal Only Enhances ACBFF
In other words: there was a lot to like about ACBFF stock even before news of the possible Coca-Cola-Aurora Cannabis deal surfaced. It's why Aurora Cannabis was the very first marijuana stock Tim recommended when he launched his Cabot Marijuana Investor advisory (formerly Cabot's 10 Best Marijuana Stocks) last August. He recommended the stock when it was trading at $1.96; it's up to $7.46, as of this writing—a return of more than 280% in little more than a year (see one-year chart below)!
The best part? ACBFF isn't even close to being the best performing stock in the Cabot Marijuana Investor portfolio! The 11 current holdings in the portfolio have an average return of 197%, with not a single losing stock in the group.
That's not a misprint. Marijuana stocks are booming right now—and Tim was smart enough to spot the trend before big boys like Coca-Cola and Constellation Brands jumped in the pool, launching Cabot Marijuana Investor last summer. In the 13 months since, early subscribers to Tim's advisory have made a LOT of money.
It's not too late to join them. Click here to subscribe to Cabot Marijuana Investor now—before another big-name company takes notice.
[author_ad]