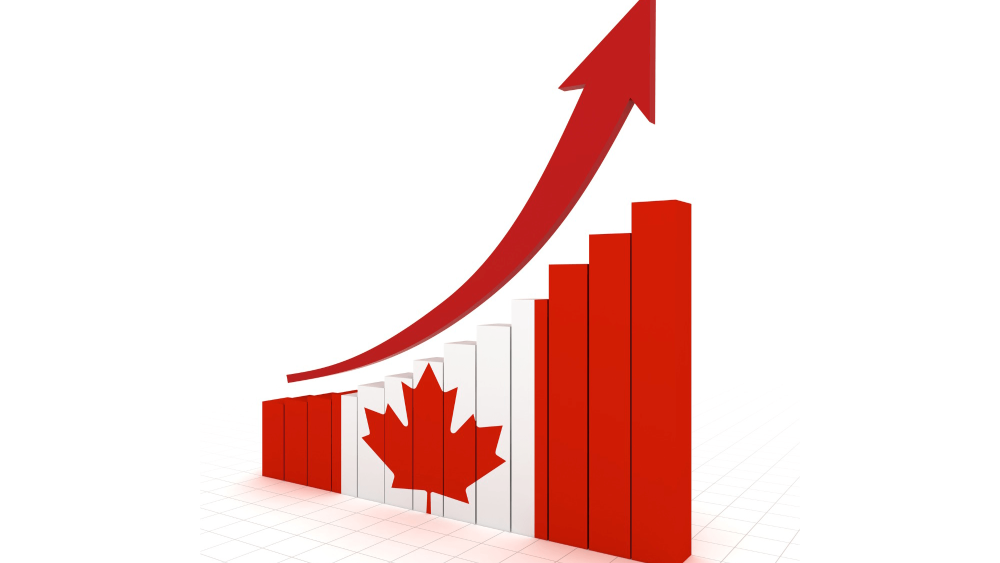 One of the generally accepted wisdoms over the past couple of years has been that the U.S. stock marketis where the action is. But relative performance of ex-U.S. markets is showing that's no longer the case. There are market-beating returns available to those investors willing to step abroad. And one of the easiest steps to take is just over the border with our neighbor to the north, Canada. For the modestly adventurous investor, I think there are quite a few Canadian blue-chip stocks worth a look right now.
Buying Canadian stocks, particularly well-known Canadian blue-chip stocks, is a relatively easy pitch to U.S. investors, in my view, especially to those that live within a day's drive of the border. It's a stable, developed economy and an established trading partner. While there are certainly a lot of differences between the U.S. and Canada, the country is friendly both for travel (under normal, non-pandemic circumstances) and investment, and many Canadian stocks have considerable exposure to the U.S. economy.
[text_ad]
With that in mind, here are three Canadian blue-chip stocks that look particularly good right now:

3 Canadian Blue-Chip Stocks
Canadian Blue-Chip Stock #1: Canadian Pacific Railway (CP)
Market cap: $65 billion
Year-to-date return: -2.4%
Transportation was a key focus of the new, NAFTA-replacing trade agreement - namely Canadian and Mexican automakers, which were granted exemptions from future tariffs on up to 2.6 million vehicles exported to the U.S. It didn't say anything about railroad companies, which is what Canadian Pacific Railway is (as you might have guessed). And perhaps no news is good news: CP shares have recovered quite well from the March 2020 global market crash, almost doubling in the nearly two years since; and the dent in the company's sales wasn't too damaging, with revenues expected to be up 7.2% in 2021 (results yet to be released) and 2022.
CP may not be benefiting from the new trade agreement. But it's a strong stock that's held up fairly well amidst all the selling through the first two months of 2022. Having just bounced off three-month support last week, you could buy here, or wait for a few more up days before buying.
Canadian Blue-Chip Stock #2: Bank of Montreal (BMO)
Market cap: $73 billion
Year-to-date return: 5.3%
Like America's banks in a post-Covid world, Canada's banks have recovered nicely as well. As one of Canada's richest and oldest banks, Bank of Montreal is one of the safest ways to play that recovery. Sales are expected to improve 6.2% this year (though earnings are projected to be essentially flat); the company pays a generous dividend (3.7% yield); and the stock trades at a mere 11 times forward earnings despite a 39% run-up in the last year. With both momentum and value on its side, BMO stock is a rock-solid way to play Canada's financial recovery. And the stock looks buyable right here.
Canadian Blue-Chip Stock #3: Nutrien (NTR)
Market cap: $46 billion
Year-to-date return: 11.6%
Nutrien is a Canadian fertilizer company that is the largest producer of potash in the world, and third-largest producer of nitrogen fertilizer.
Nitrogen fertilizer is made through a combination of natural gas and air, while phosphate and potash are typically mined from the earth, although some commonly used fertilizers—such as monoammonium phosphate (MAP) and diammonium phosphate (DAP)—combine nitrogen with phosphate rock.
It's also useful to know that nitrogen is the most widely used nutrient, especially in corn and grain crop production, while phosphates and potassium are mostly used in legumes, fruits and vegetables.
As food prices have gone through the roof of late, so has the cost of fertilizer. And that's been big business for Nutrien: the company grew sales by 32% last year, and expects to grow them by another 24% this year. Profits are rising even faster, from 81 cents per share in 2020 to an estimated $11.18 this year, almost exactly double its pre-pandemic annual peak.
As a result, NTR shares are soaring, up more than 11% year to date to hit new all-time highs above 84 per share at a time when many other stocks are down 20%, 30%, 50% from their highs. This is a great Canadian stock to buy on dips.
Do you have any Canadian stocks in your portfolio? Tell us about them in the comments below.
[author_ad]
*This post has been updated from an original version published in 2017.