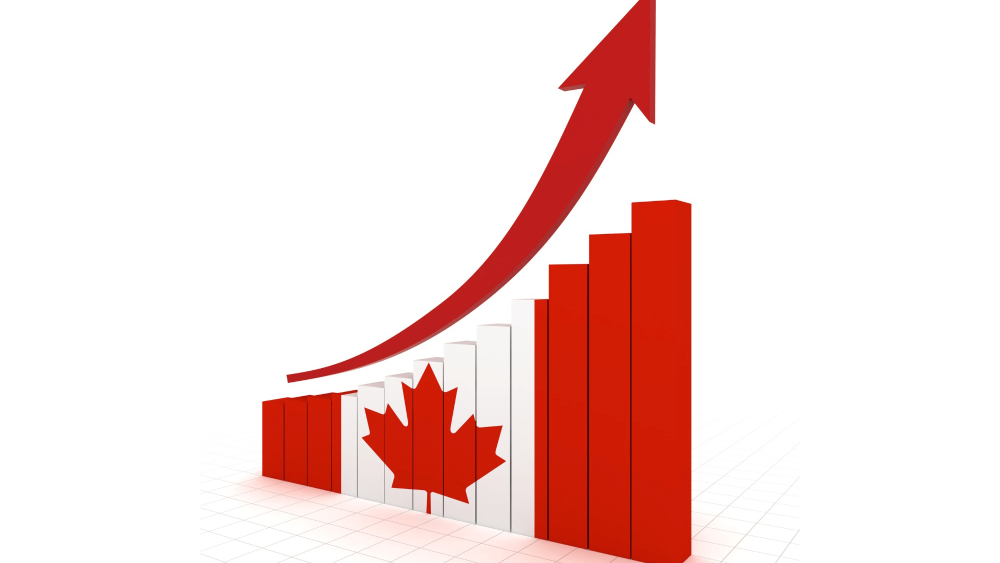 One of the generally accepted wisdoms over the past couple of years has been that the U.S. stock market is where the action is. That's certainly been true to start this year as U.S. stocks are in a full-blown bull market. But there are signs that strength in leading sectors is periodically redirecting to other names and sectors that have not yet joined the rally. For investors concerned that the U.S. has gone too far, too fast, there are market-beating returns available to those investors willing to step abroad. And one of the easiest steps to take is just over the border with our neighbor to the north, Canada. For the modestly adventurous investor, I think there are quite a few Canadian blue-chip stocks worth a look right now.
Buying Canadian stocks, particularly well-known Canadian blue-chip stocks, is a relatively easy pitch to U.S. investors, in my view, especially to those that live within a day's drive of the border. It's a stable, developed economy and an established trading partner. While there are certainly a lot of differences between the U.S. and Canada, the country is friendly both for travel and investment, and many Canadian stocks have considerable exposure to the still-strong U.S. economy.
[text_ad]
With that in mind, here are three Canadian blue-chip stocks that look particularly good right now:

3 Canadian Blue-Chip Stocks
Canadian Blue-Chip Stock #1: Canadian Pacific Kansas City Limited (CP)
Market cap: $78 billion
Year-to-date return: 11.6%
This North American railway stock is the result of a recent merger between Canadian Pacific and Kansas City Southern, and the combined entity just reported second-quarter revenues of U.S.$2.4 billion, which was up 44% YOY and factors in Kansas City Southern's second-quarter 2022 revenues in the comparison.
Despite higher revenues the company fell short of expectations on 3% lower volumes.
Shares were breaking out to new highs before they were (briefly) interrupted by the earnings report, and a resumption of that trend on good volume would be a strong sign that the breakout isn't done yet.
Canadian Blue-Chip Stock #2: Bank of Montreal (BMO)
Market cap: $65 billion
Year-to-date return: -2.1%
As one of Canada's richest and oldest banks, Bank of Montreal is one of the safest ways to play the banking recovery. Sales are expected to improve more than 20% this year (though earnings are projected to be essentially flat) before coming back to earth next year (6.6% projected sales growth); the company pays a generous dividend (4.7% yield); and the stock trades at a mere 9 times forward earnings. BMO stock is a rock-solid way to play Canada's financial recovery. And the stock looks buyable right here.
Canadian Blue-Chip Stock #3: Nutrien (NTR)
Market cap: $34 billion
Year-to-date return: -4.9%
Nutrien is a Canadian fertilizer company that is the largest producer of potash in the world, and the third-largest producer of nitrogen fertilizer.
Nitrogen fertilizer is made through a combination of natural gas and air, while phosphate and potash are typically mined from the earth, although some commonly used fertilizers—such as monoammonium phosphate (MAP) and diammonium phosphate (DAP)—combine nitrogen with phosphate rock.
It's also useful to know that nitrogen is the most widely used nutrient, especially in corn and grain crop production, while phosphates and potassium are mostly used in legumes, fruits and vegetables.
Shares took a significant dive in the spring months due to input shortages that are expected to cut earnings by as much as 50% when they're reported on August 2. Evidence that the impact of those shortages is better (or worse) than feared could have an immediate impact on the share price in either direction. Investors would be well-served to consider NTR after earnings and to watch for better-than-expected results and a possible break above the 200-day line.
Do you have any Canadian stocks in your portfolio? Tell us about them in the comments below.
[author_ad]
*This post has been updated from an original version published in 2017.