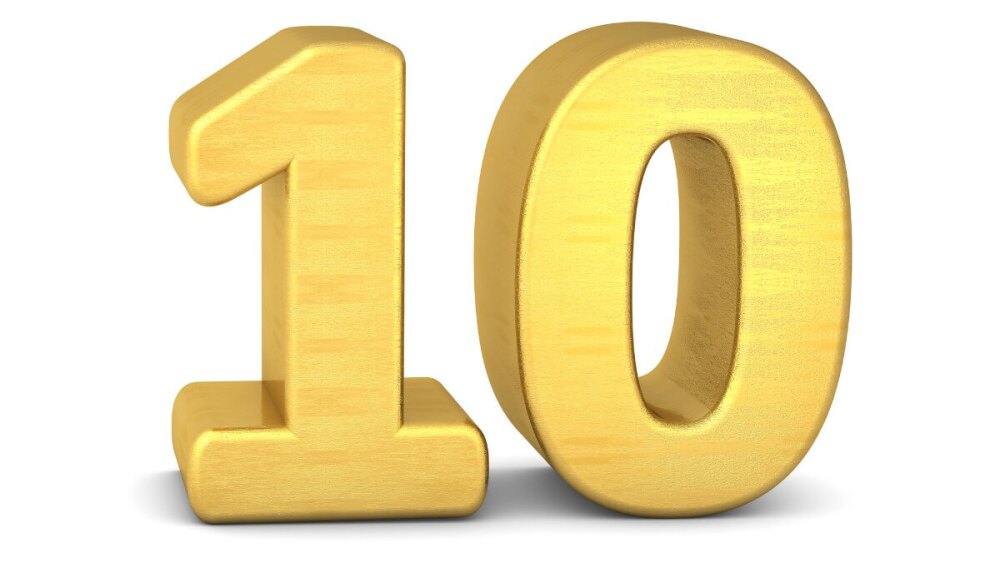 Before I get into the best stocks under $10 to buy right now, let me start with this disclaimer: share price doesn't really matter.
As Warren Buffett is fond of saying, "Price is what you pay, value is what you get." That's true. Still, for someone starting a portfolio with just a couple thousand dollars, investing in 50 shares of a $10 stock seems way more appealing than investing in one share of a $1,000 stock.
If you want to diversify, you don't want to devote half your portfolio to one share of Amazon (AMZN) or Alphabet (GOOG). You can create a portfolio of 10 stocks even if you only have $2,000 or $3,000 to invest.
[text_ad]
To do it, however, you need to find low-priced stocks.
From there, it depends on what you're looking for in your investments: long-term gains or a quick return in a prime turnaround stock candidate.
If you want to find the best stocks under $10 that you can buy and hold for a while, you should start with stocks that have already been trending upward for some time - hard to find in today's bear market. A strong chart, after all, is one of the best indicators of future gains. For that, I screened for stocks with share prices under $10, that are up double digits this year. There weren't many that met that criteria.
Here are the three companies with the highest valuations that made the list:

Best Stocks Under $10: Southwestern Energy Company (SWN)
No surprise to see an energy company top this list. In a year in which virtually every stock market sector is down double digits through the first four and a half months, energy stocks have gone the opposite direction, up roughly 50% year to date; the next-best-performing sector is utilities, at a mere +0.7%. Southwestern Energy is a mid-cap ($8 billion market cap) natural gas exploration and production company headquartered in Texas. It's outperformed even the powerful energy sector so far this year, up 54% YTD and has grown revenues by triple digits in each of the last four quarters, including a 175% jump in the first quarter. While sales growth is expected to slow in the remaining three quarters due to the high bar it set last year, earnings per share are expected to improve by 32% in 2022.
Hence, a chart that looks like this...
Despite the big run-up, SWN shares remain low-priced at just over 7 per share. More importantly, it's dirt cheap, trading at a mere 5 times forward earnings and a microscopic 1 times trailing earnings. There's still plenty of room to run here, as long as natural gas prices remain elevated.

Best Stocks Under $10: Nutex Health (NUTX)
People always need healthcare, regardless of market or economic conditions. And Nutex provides healthcare services in eight states at 21 facilities, including hospitals and outpatient departments. The company also offers a proprietary technology platform that aggregates patient data across multiple cloud-based information systems, making life easier for the healthcare providers who work at the hospitals and other facilities the company owns.
Thanks to that combination, business has been booming. Last week Nutex reported first-quarter earnings that included a 210% year-over-year increase in net revenue. But the real catalyst here is a merger with Clinigence Holdings, a primary care-centric health management company based in Fort Lauderdale, Fla. Completed in early April, the merger allowed NUTX to list on the Nasdaq, where it's been building plenty of momentum after a rocky start; shares are up from 5 to 8 in the last month, though the stock's been plenty volatile. With such a short history and little analyst coverage, I'd wait on this one, especially in this volatile market. But the story is promising.
Best Stocks Under $10: Kosmos Energy (KOS)
Surprise, surprise - another energy company. Kosmos is a small-cap ($3 billion market cap) upstream oil company that specializes in deepwater E&P. Its sales were up 273% in the first quarter, and are expected to rise 50% for the year, on the heels of 65% in 2021. Meanwhile, analyst foresee 7 cents per share in earnings after a 5-cents-per-share loss last year. And the stock has been on a tear, having already doubled (+107%) so far this year and yet trading at just 8 times forward earnings, and 7 per share.
Having just bounced off support a week ago and trading back above its 50-day moving average - but about 10% below its early-April peak - KOS looks buyable here.
What are the best stocks under $10 that you're buying now?
[author_ad]
*This post has been updated from an original version, published in 2017.