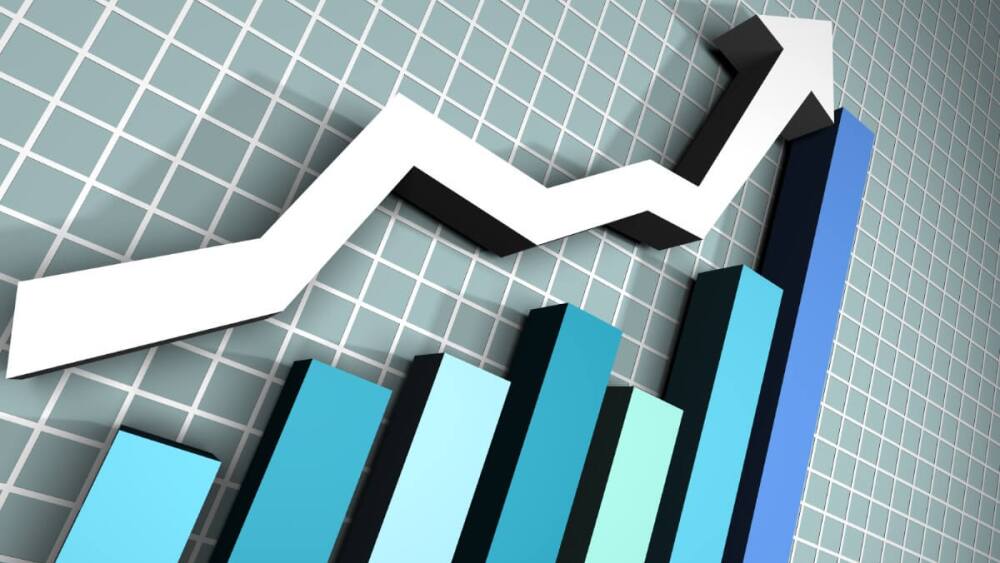 Traditional large-cap growth stocks like Apple (AAPL), Amazon (AMZN) and Google (GOOG) are having a rough year. In fact, any title that's normally in the growth realm has struggled, with the Nasdaq down 20% from its late-November highs.
Really, value and safe haven stocks are the new growth stocks, at least in this tumultuous time of decades-high inflation, a broken global supply chain, fast-rising interest rates, a major war in Ukraine and a still-lingering worldwide pandemic. Specifically, energy stocks - with oil prices at eight-year highs - consumer staples, utilities and commodity plays are thriving. Those are far cries from anyone's definition of growth stocks. But in 2022 at least, they're filling the massive growth void, and that's reflected in the performance.
[text_ad]
It's hard to make money in this market right now. With nearly all the normal large-cap growth stocks slumping, I went searching for the 10 U.S. large caps - regardless of sector - that have made their shareholders the most money this year. While they might not be the kind of stocks you're likely to buy and hold for years due to their promising long-term trajectories, many of them are likely to keep up their momentum in the coming months, at least until some of the myriad aforementioned macro-concerns begin to ease.
So, without further ado, here's what companies made the list (in descending order of 2022 returns)…

The Best Large-Cap Growth Stocks of 2021 (So Far)
Antero Resources Corp. (AR): 106%
Occidental Petroleum (OXY): 96%
EQT Corp. (EQT): 90%
Mosaic (MOS): 67%
Halliburton (HAL): 60%
Ovintiv (OVV): 59%
Marathon Oil (MRO): 57%
APA Corp. (APA): 56%
Coterra Energy (CTRA): 113%
Valero Energy (VLO): 52%
As you might expect, nine out of the 10 that made the list are energy stocks, the lone exception being Mosaic, which is an agriculture stock that's the largest producer of potash and phosphate fertilizer in the U.S. Antero Resources is the only double, and I confess I had never heard of it prior to researching this. It's a hydrocarbon exploration company that specializes in "fracking" (hydraulic fracturing) in the Appalachian Basis. With a mere $11 market cap, it barely qualifies as a large cap, but the performance this year has been undeniable.
Some non-energy titles that just missed the list include steel producer Steel Dynamics (STLD) (+44% year to date); CF Industries (CF) (+40%), another fertilizer producer; and multinational food and commodities trader Archer-Daniels-Midland (ADM) (+35%). As with energy stocks, the reasons for the surge in these metal, commodities and food/agriculture stocks are obvious.
Notice the returns on all these stocks, by the way. Anything north of a 30% return in just four months - especially in an otherwise bear market for growth stocks - is nothing to sneeze at. And these aren't diamond-in-the-rough, little-covered small- or micro-cap stocks. All of them are large caps with plenty of analyst coverage and billions in annual revenue. If you stick with a few specific sectors right now, you can make good money on stocks hiding in plain sight.
Now, if you want to know the names of other promising growth stocks that didn't make this list, and will perhaps make the list in the next six months, I highly recommend you subscribe to our Cabot Growth Investor advisory, where Mike Cintolo routinely beats the market by not only uncovering the market's best growth stocks, but protecting you from portfolio-ruining losses by setting strict loss limits.
To learn more, click here.
Do you own any of the best large-cap growth stocks? When did you buy them?
[author_ad]
*This post has been updated from an original version, published in 2018.