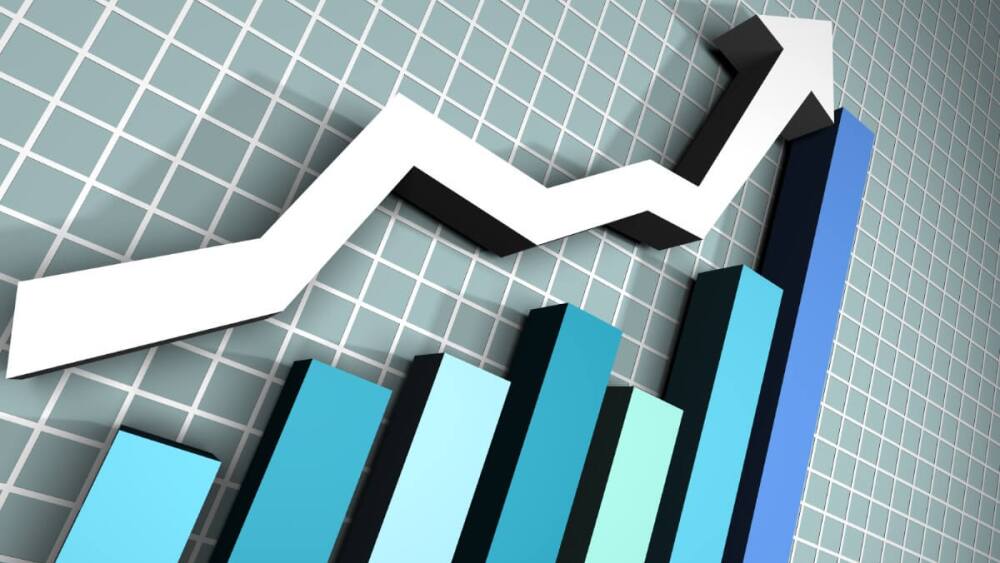 Traditional large-cap growth stocks like Apple (AAPL), Amazon (AMZN) and Google (GOOG) are having a rough year. In fact, any title that's normally in the growth realm has struggled, with the Nasdaq down 35% this year.
Really, value and safe haven stocks are the new growth stocks, at least in this tumultuous time of decades-high inflation, a broken global supply chain, fast-rising interest rates, a major war in Ukraine and a still-lingering worldwide pandemic. Specifically, energy stocks consumer staples, utilities and commodity plays are thriving. Those are far cries from anyone's definition of growth stocks. But in 2022 at least, they're filling the massive growth void, and that's reflected in the performance.
[text_ad]
It's hard to make money in this market right now. With nearly all the normal large-cap growth stocks slumping, I went searching for the 10 U.S. large caps - regardless of sector - that have made their shareholders the most money this year.
To further narrow the screen, I looked only at stocks that are projected to grow sales by 15% or more next quarter and which are also projected to grow earnings by 15% next year. While they might not be the kind of stocks you're likely to buy and hold for years due to their promising long-term trajectories, many of them are likely to keep up their momentum in the coming months, at least until some of the myriad aforementioned macro-concerns begin to ease.
So, without further ado, here's what companies made the list (in descending order of 2022 returns)…

The Best Large-Cap Growth Stocks of 2022
| | | |
| --- | --- | --- |
| | Company | YTD Performance |
| 1 | Hess Corp. (HES) | +93.72% |
| 2 | Schlumberger (SLB) | +78.63% |
| 3 | Halliburton (HAL) | +71.71% |
| 4 | Chesapeake Energy (CHK) | +66.01% |
| 5 | Targa Resources (TRGP) | +41.44% |
| 6 | Las Vegas Sands (LVS) | +28.75% |
| 7 | BioMarin Pharma (BMRN) | +15.63% |
| 8 | Aramark (ARMK) | +12.73% |
| 9 | United Rentals (URI) | +7.94% |
| 10 | Icahn Enterprises (IEP) | +1.23% |
The top five entries in that list are all energy stocks, which should come as no surprise given that energy is the lone sector of the S&P 500 to post double-digit returns this year (at least to the upside); utilities came in second with a +2.4% one-year return.
There were a couple of other energy majors (like Occidental (OXY) +121.9% YTD) that outperformed these entries, but none are projected to hit sales or earnings growth targets, and thus were excluded from this list.
As for the non-energy names in the list, Las Vegas Sands is a well-known casino operator (and possible post-pandemic reopening play), BioMarin is a biotech with a focus on genetic diseases (and the lone entry on this list in a traditional "growth" sector), and Aramark is a food services and facilities management company.
Meanwhile, United Rentals is the world's largest equipment rental company, and Icahn Enterprises is the eponymous company of Carl Icahn, a value investing specialist. Nothing sums up the performance of growth stocks this year quite like Icahn Enterprises making this list.
None of these are diamond-in-the-rough, little-covered small- or micro-cap stocks. All of them are large caps with plenty of analyst coverage and billions in annual revenue. If you stick with a few specific sectors right now, you can make good money on stocks hiding in plain sight.
Now, if you want to know the names of other promising growth stocks that didn't make this list, and will perhaps make the list in the next six months, I highly recommend you subscribe to our Cabot Growth Investor advisory, where Mike Cintolo routinely beats the market by not only uncovering the market's best growth stocks, but protecting you from portfolio-ruining losses by setting strict loss limits.
To learn more, click here.
Do you own any of the best large-cap growth stocks? When did you buy them?
[author_ad]
*This post has been updated from an original version, published in 2018.