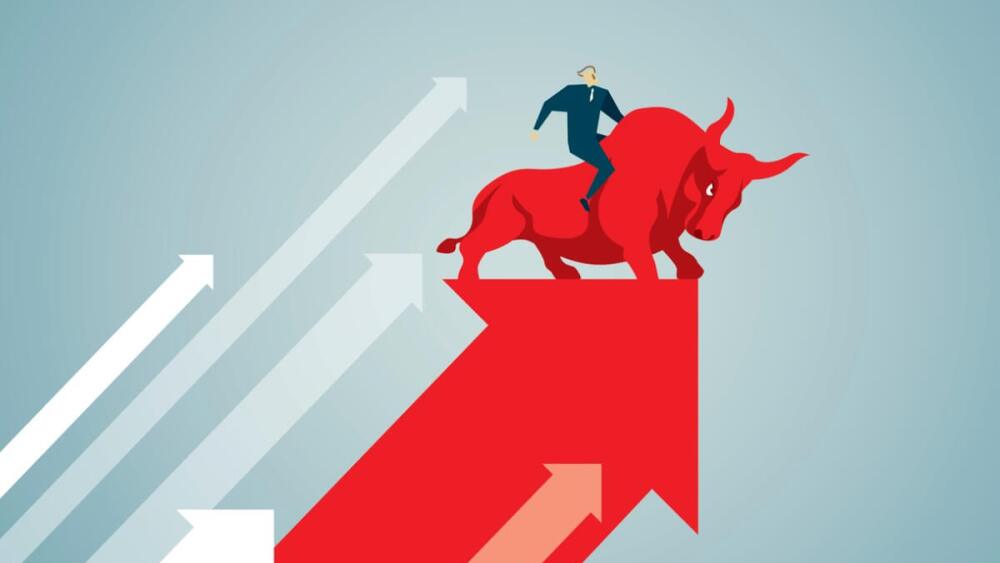 I'm a middle-aged guy with a couple of great kiddos, so when I'm looking for something for the house or coming up with vacation ideas, I'm a big fan of Googling topics to see what's out there. But, of course, I don't just Google "best office desks" or "best vacations," but I get more specific, maybe searching for "best waterpark vacations in the U.S.," which often leads to what I call "something for everyone" rankings—relaying not just the best waterparks, but best waterparks for different age groups, best waterparks for a budget, but waterparks in Florida, and so on.
This got me thinking: I obviously have my favorite growth stocks—that's what's included in my advisories—but why not provide a few other ideas from different slices of the market for those that are looking in those areas?
To be clear, the market is still in a correction phase, so I'm holding some cash and doing more nibbling than big buying. But in today's Wealth Daily I'm going to provide a handful of ideas that I don't own but am intrigued by and/or bullish on when the buyers retake control of the market—though for now, I'm mostly watching and waiting.
[text_ad]
Let's get started:
My Favorite Growth Sector That Looks Iffy Right Now: Solar Stocks
Solar has never been my favorite area, especially as a good chunk of business has and will come from some form of government subsidies. But the fact is that the growth numbers (both the last couple of quarters and the estimates for 2024 and beyond) look awesome for many firms, and the valuations aren't insane, either (not that valuations are a main factor for me). Right now, two related firms have my attention: NexTracker (NXT) and Array Technologies (ARRY), both leaders in the solar tracking sub-sector, and both setting up near resistance.
My Favorite Growth Stock That Looks Iffy Right Now: On Holding (ONON)
Every now and then I get a stock that has a new, fresh, great story but the stock is still getting its sea legs—and my current target is On Holding (ONON), a Swiss athletic shoe maker that actually has come up with a better mousetrap, as its main line (dubbed Cloud) provide more cushion on landing and a bit of natural spring when pushing off. They're high-end, popular for runners and just for show, and the firm will likely be able to drastically broaden its offerings (already in tennis, accessories, apparel, etc.). Shares got whacked in the bear, bottomed out for a while and looked to be having a coming-out party in March before stalling out (and getting hit on earnings a couple of times) in recent months. It needs seasoning but my guess is it will eventually have a sustained run.
My Favorite Growth Sector That May Be Getting Going: Cybersecurity
Cybersecurity is sort of like software in that it's always going to be in demand as more data is stored, as the cloud grows, as AI makes bad actors more capable and so on. Thus, I always keep an eye on it—and after a brief May rally and multi-month rest, we're seeing some of the faster-growing names get moving. The sector ETF (PureFunds CyberSecurity, HACK) seems to be leaving behind a consolidation area.
My Favorite Recent Earnings Gapper I Don't Own: Samsara (IOT)
One of the most positive aspects of the market's correction thus far has been the collection of strong earnings gaps in late August from many names I'm keeping an eye on. There are more than a couple that I like, but Samsara (IOT) is the kind of new name with a long-lasting story that more and more big investors should take a liking to. With the market still in a correction phase, I do think some more backing and filling is possible after the strong comeback IOT saw, but it certainly looks like the next big move is up.
My Favorite Non-Growth Area for the Months Ahead: Bull Market Stocks
The evidence continues to say that, following a long, sustained bear market, a good-sized bottoming effort and a lot of up action this spring and early summer, the odds favor the market's next big move being up—and, if things go well (like the Fed getting off our back), possibly up in a big way. Thus, I'm interested in what I call Bull Market stocks, those firms whose business directly thrives from a bull market. Interestingly, both Apollo (APO) and Blackstone (BX) are already acting well even in the market's slop.
My Favorite Cyclical Name (if it Gets Moving): Royal Caribbean (RCL)
I admit part of this is the current chart setup, but there's a story here, too—for the past few years I've seen a bunch of cyclical/commodity names see earnings go wild, but instead of falling back in the years ahead, have remained elevated. Cruise lines were the last thing to recover from the pandemic, and Royal Caribbean (RCL), which is the leader, is seeing earnings mushroom and I wonder if they aren't going to just keep growing as capacity and prices do. Moreover, after a big run to new all-time highs, the latest correction looks very controlled—if RCL can turn up a few points it could resume its overall uptrend.
My Favorite Fallen Pandemic Angel: Cloudflare (NET)
All the pandemic winners were crushed, but I've seen this before, and while I much, much prefer new names that institutions are building positions in, the fact is there are some past winners that do get going. Cloudflare (NET) has always had a giant story, with a global cloud platform that connects to 12,500 networks in more than 300 cities, with 95% of the world's population within 50 milliseconds of a Cloudflare data center, providing 31% of the Fortune 1000 (and many more) with network application and network services, zero trust security and now developer services, and it keeps adding offerings over time, too: The end result is better performance, security and network reliability. Profits are starting to expand, revenues are still growing north of 30%, and if that continues, the stock—which is finally calming down after more than year of bottoming out—could kick into gear.
Although these themes, sectors, growth stocks, etc. are all waiting in the wings, so to speak, you can find out which stocks have the best momentum right now with a subscription to Cabot Top Ten Trader.
[author_ad]