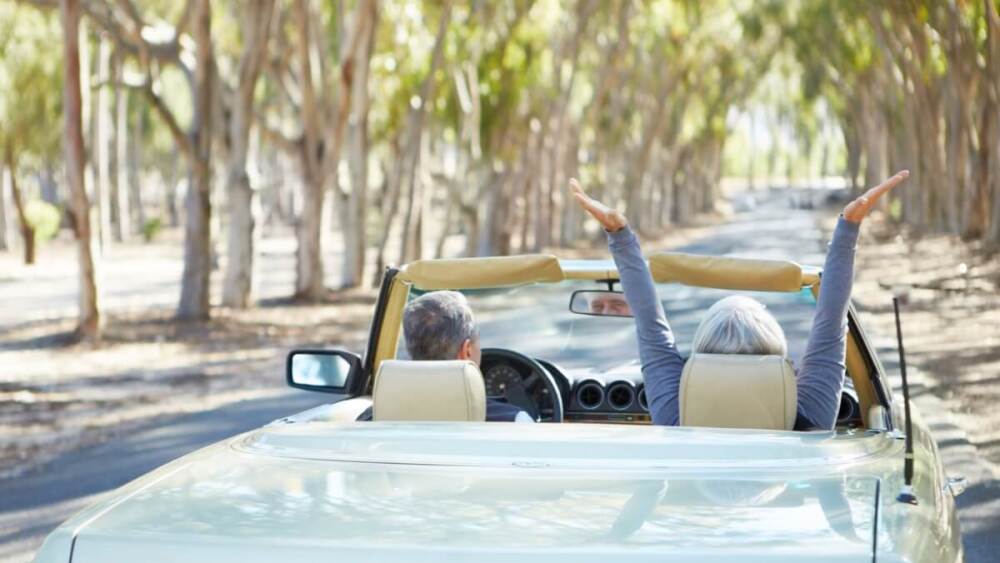 While auto sales did suffer a pronounced downturn during the worst of the economic shutdown in the first half of 2020, an increasing number of industry experts see vehicle sales continuing to build on last year's rebound in 2022 as the economy builds momentum.
Not only sales, but production of both commercial and personal vehicles is also expected to ramp up in the coming year. According to industry publication Automotive News, U.S. auto sales are expected to rise from 15 million in 2021 to nearly 16 million in 2022—a 7% increase—with supply-chain disruptions boosting pricing power for both manufactures and auto retailers.
Indeed, the industry has some important tailwinds that should keep it on a positive path – making certain auto stocks appealing.
[text_ad]
With this in mind, let's take a look at some of the leading auto companies for ideas as to which stocks stand to benefit the most from an anticipated nationwide vehicle sales surge in the coming months. What follows are five auto stocks that are already showing strong relative performance versus the industry average.
5 Outperforming Auto Stocks
Auto Stock #1: General Motors (GM)
Many automakers were forced to cut vehicle production last year due to the global semiconductor shortage, but General Motors (GM) has bucked this trend with plans to boost production of its best-selling automobiles. Last summer, GM made plans to increase deliveries to its North American dealers to meet strong demand for Buick, Chevrolet, GMC and Cadillac models. Production of the popular Silverado HD and GMC Sierra HD full-size pickups, for instance, increased by about 1,000 trucks per month beginning in mid-July as a result of production line efficiencies at its Flint, Michigan plant.
But what seems to be turning most of the heads is GM's foray into the electric vehicle (EV) realm, with a goal of more than a million battery electric vehicle sales by 2025 (and with further plans to make more than 20 models with hands-free driver assistance by 2023). Additionally, the firm's autonomous Cruise recently became the first to be permitted to test driverless cars in San Francisco, winning financial backing from Walmart and Microsoft. Going forward, the company is leaning on its "build shy" strategy of producing as many vehicles as possible without chips.

Auto Stock #2: Ford (F)
Ford recently reported a stronger-than-expected second quarter. The company reported $40.2 billion in revenue and net income of $600 million.
Ford anticipates EV manufacturing capacity to reach 600,000 vehicles by the end of 2023 and rising to two million annually by 2026. Given that growth trajectory, and assuming improved chip availability, Ford is targeting 15-25% YOY earnings growth in 2022.
With Ford stock down 39% from its January peak, trading at only 5x trailing earnings and currently paying a 2.5% dividend, this looks like a good time to buy ahead of what should be a strong year for the company.

Auto Stock #3: O'Reilly Automotive (ORLY)
It's not just car makers that stand to benefit from improving supply-chain conditions, but also companies that provide products and services for the industry. O'Reilly Automotive (ORLY) is an auto parts supplier that has consistently grown its retail store footprint in recent years. O'Reilly's latest quarterly income missed slightly (down 1% million from a year ago), which the company chalked up to the impact of inflation and higher fuel prices on its customer base. However, ongoing high prices for used and new vehicles means O'Reilly stands to benefit from drivers needing to buy parts to maintain older vehicles.
Recently, a number of big Wall Street firms upped their price targets for ORLY, with analysts seeing the firm as well positioned to grow in the continued post-Covid economic recovery, as well as other bullish dynamics, including record used U.S. car prices and "significant disruptions" in the new car market.

Auto Stock #4: Fisker (FSR)
Fisker (FSR) is one of the newer entrants into the white-hot EV market, making its debut in 2020 as a publicly traded company. The company's calling card is the Ocean, an eagerly anticipated, all-electric SUV expected to commence production and delivery in late 2022, which is being billed as "an attractive and affordable alternative" to the Tesla Model Y and other electric SUVs.
As of April, Fisker had 56,000 reservations - or over $2 billion in potential revenue - for the Ocean in a sign that demand is quite high for the firm's product. Fisker has also announced an annual sales target of around 400,000 vehicles by 2024. The company also anticipates having around four vehicles to offer consumers within the next three years, and further expects to recognize a "sizable improvement" in its revenue. Moreover, management expects to generate free cash flow of negative $300 million in 2022, which it ambitiously expects to increase to nearly $2 billion in 2025 (!), which makes Fisker an exciting potential growth story.

Auto Stock #5: Xpeng (XPEV)
Xpeng (XPEV) is a Chinese startup focused on building super-long-range "smart" electric cars and SUVs, with a target demographic among younger drivers. Its P7 battery-powered, mid-sized sedan began deliveries in June 2020, and the car boasts an impressive range of 350 miles. The Xpeng G3 "intelligent" crossover SUV, meanwhile, has an enticing starting price of just $21,000.
A testament to the company's growing popularity was its eye-popping delivery of 98,155 cars in 2021—a 263% increase over 2020. That's made even more impressive in light of the recent chip shortage.
But it's the company's XPilot 4.0 driver assistance system that's capturing investors' attention. In the firm's most recent quarterly earnings presentation, CEO He Xiaopeng said XPilot 4.0 "will boast a clear next-generation leap against other mass-produced advanced driver assistance systems. Simply put, under the premise of offering superior safety, the XPILOT 4.0 will feature a more comprehensive set of use scenarios, even wider geographical coverage and a better Q1 vehicle interface and in-vehicle experience for both drivers and passengers."
Fourth-quarter vehicle deliveries were up 222% and the company is targeting gross margin growth rates of 25% or more.
BOTTOM LINE ON AUTO STOCKS
The companies discussed here are among the top performers in the auto industry and should continue to benefit from the rapid improvement in economic conditions in the months ahead. If the market can overcome the global semiconductor shortage investors should expect that auto stocks will show relative strength as this important industry recovers ground lost during the shutdowns.
Which auto stocks do you invest in? Why?
[author_ad]
*This article was written in 2020 and has been updated.