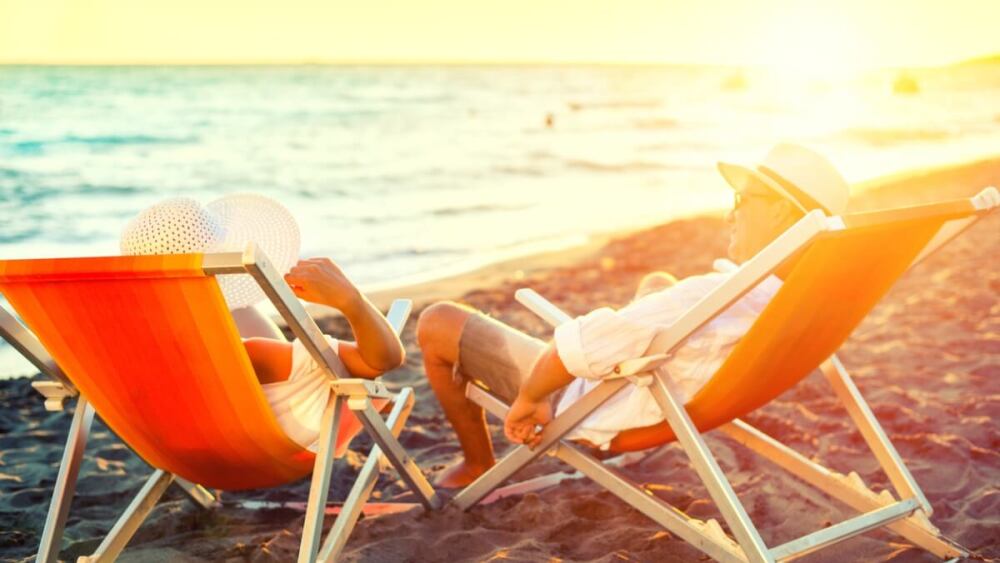 Ah, summer. Time to pack your bags and head for the beach, on a cruise, or that tour of Europe you've been planning. (Record scratch…) Or not. Not this year, thanks to COVID-19. Instead, Americans are having to get creative with their summer planning, mostly limited to their homes or at least their own states. To make the best of it, people are purchasing items some probably never thought they'd buy. And a new breed of alternative summer stocks is capitalizing.
Never thought of yourself as an RV (recreational vehicle) person? Thousands of people are starting to make the plunge, shelling out for the safety and space of a camper or Winnebago to do a bit of sightseeing at a time when hotels aren't much of an option.
Always dreamed of putting in a pool, but never found the right time to do it? Now's the time! With many beaches still closed, and the fear of being around other people still lingering, Americans are using the summer vacation money they've saved and putting in a swimming pool instead.
[text_ad use_post='129620']
And of course, the boom in home projects, gardening and landscaping continues. After being stuck at home for two and a half months, your yard has probably never looked better. Now it's time to tackle those in-home restoration projects you've been putting off for years—or vice versa.
How to play the sudden, unexpected boom in RV purchases, at-home pools and home and garden improvements? Try Thor Industries (THO), Pool Corporation (POOL) and Home Depot (HD).

3 Alternative Summer Stocks
Alternative Summer Stock #1: Thor Industries (THO)
On Tuesday, Bloomberg published a detailed article on the concept of "Covid Campers," outlining the noticeable uptick in RV purchases—particularly among first-time buyers—in the last month. An RV dealer in Austin, Texas reported sales being up 30% this May. Camping World Holdings Inc., a retailer of outdoor equipment and RVs, was one of the rare U.S. companies to beat first-quarter sales estimates. Bookings at Outdoorsy, which is essentially Airbnb for RVs, allowing consumers to rent recreational vehicles, have "skyrocketed," according to the company's co-founder.
As RV purchases/rentals have ramped up, production is up too. And that's why I like Thor Industries, the largest publicly traded RV manufacturer in the U.S. While sales and earnings this year are expected to fall thanks mostly to the six-week hiatus the company had to take at its manufacturing plants, the recent surge could have the company beating estimates (the next earnings report is due out the second week of June).
Meanwhile, the stock is flourishing, on the brink of breaking out above its February highs…
With plenty of upside left (the stock traded as high as 156 in January 2018), the rebound in THO stock likely isn't over.

Alternative Summer Stock #2: Pool Corporation (POOL)
According to MarketWatch, the 25 biggest pool builders in the Pool and Hot Tub Alliance have had more consumer inquiries this spring than they did a year ago. That's pretty remarkable considering that 38 million people are out of work.
Sabeena Hickman, the Alliance's president, said, "With COVID, and the trepidation with travel, people are taking that money and investing it in a backyard pool. Most of the industry had shut down for a period of time. Now they're saying their phones are ringing off the hook."
Shares of Pool Corporation, a wholesale distributor of swimming pool supplies, equipment and related products, are soaring accordingly. POOL stock is trading at new all-time highs, blowing past its February highs last week.
It's a mid-cap stock, but a reliable one of late (beta of a mere 0.74). Buy on dips and keep position sizes relatively small.

Alternative Summer Stock #3: Home Depot (HD)
Like grocery stores and gas stations, hardware stores and home improvement chains have remained open during the pandemic. And with people at home more than ever before, the demand for home and garden products has rarely been higher. Two wit: Last week, Home Depot – the nation's largest home improvement store chain – reported a 7.3% year-over-year increase in sales, including a 6.4% uptick in same-store sales—its biggest year-over-year jump since the second quarter of 2018.
As a result, Home Depot stock has crawled out of the big hole it dug for itself in March; it's currently trading just under February highs.
Add in the 2.5% yield and long history of dividend growth, and HD is a perfect all-weather stock that is thriving during these tumultuous times.
[author_ad]