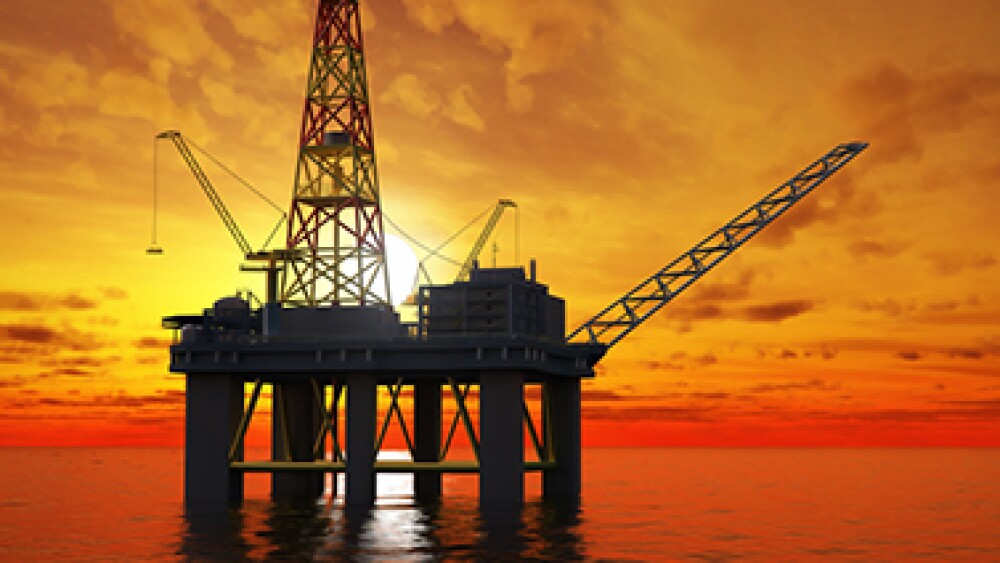 In a typical year, the list of top-performing stocks is heavily larded with ambitious biopharmaceutical stocks that have experienced a big win—either a candidate drug that hit a home run in a clinical trial or a new approval from the FDA. And typically there will be one or more foreign names on the list of top performers as investors pile into an attractive emerging market stock.
2016 wasn't a typical year.

Top-Performing Stocks May Surprise You
Last year was a year of rebounds by beaten down commodity and industrial stocks, with specialty chemical companies putting four names in the top 14. Oil & gas concerns scored two, as did steel producers, fabless chip designers and coal companies.
[text_ad]
As I do every year, I limited my search for the top-performing stocks to weed out penny stocks and other high-flying, quick-dying issues. Cabot growth disciplines are designed to identify and recommend stocks that are attractive to the big investors who can drive long-term price gains. By looking only at stocks that are liquid (averaging 300,000 shares traded a day at year-end) and somewhere near the lower limit of most whales' investment guidelines (finishing the year trading above 13), I hope to make the list both more realistic and more useful.
So here are the three top-performing stocks of 2016. I'm working on a report analyzing all 14 stocks that managed to book gains of more than 200% for the year, and will feature the next 11 names in a future Wall Street's Best Daily. Stay tuned!
Top-Performing Stock #1: Resolute Energy Company (REN, 4.35 to 41.2, +847%) — Denver-based Resolute Energy is an oil and gas explorer whose main production areas are the Aneth Field in the Paradox Basin of Utah and the Permian Basin of West Texas.
Resolute's stock stumbled through the entire first half of 2016, trading under 4.4, where it started the year. That changed abruptly on July 11, after a Q2 earnings report that shot the lights out. The stock bolted higher, as trading volume, which was just 63,000 on July 7, spiked to over seven million shares a day the following week. REN ripped to 8 by the middle of July, and after a little pullback, caught another updraft in August on more good news (including the rising tide of oil prices).
Resolute is an aggressive company that announced a big acquisition of additional acreage in October and a secondary stock offering late in the year that will provide capital for more purchases. REN's stock is just now getting back to the price range it occupied before a disastrous slide in late 2014 that didn't find a low until August 2015, when the bottom fell out of the stock market. Resolute now has a market cap of over $900 million and provides proof that ordinary good news (with support from market forces) can make a winner out of a no-hoper.
Top-Performing Stock #2: Teck Resources (TECK, 3.5 to 20, 419%) — Teck Resources, which made minor corrections in January and December, made plenty of hay during the rest of the year. Teck was featured as the Top Pick in the May 2 edition of Cabot Top Ten Trader, when Chief Analyst Mike Cintolo described it as a "giant turnaround play in the commodity space." I think I can't do better than just reproduce that writeup, as the basic story was the same all year.
Cabot Top Ten Trader from May 2, 2016
Why the Strength
"Teck Resources calls itself "Canada's largest diversified resource company," and it has been getting a boost from the global rebound in demand for mined resources. Teck has major operations in mining copper, steelmaking coal, zinc and energy. The company has been under pressure from slumping demand since the beginning of 2011, including a major hit from lowered prices for crude oil that undercut its oil sands operations. Management has responded by guiding the company toward long-life assets in stable jurisdictions and focusing on sustainability, and the better-than-hoped quarterly earnings report on April 28 confirmed that the strategy is sound; the report beat profit forecasts as cost cuts helped the bottom line. The company estimates that it has coal resources to last 100 years, copper enough to produce for 30 years, zinc to last 15 years and energy resources sufficient for 50 years. Teck is getting a boost from a number of directions, including the weaker Canadian dollar that reduces the price of its products and increasing prices for steel that will lift prices for its metallurgical coal. The downward cycle of zinc prices is the longest on record (five years) and the downward cycle in copper is within a year of the longest duration on record, so the upside potential is significant. Teck Resources has remained consistently profitable despite four years of gradually declining revenues, and global economic trends support a rosy outlook for its future, including a 476% jump in earnings per share in 2016. A small dividend (0.6% annual yield) is a small plus.
Technical Analysis
"TCK made a monster run in 2009 as the world emerged from the Great Recession. But after that sprint from 2.2 in March 2009 to 56 at the beginning of 2011, TCK began a five-year correction that took it within a fraction of a point of its 2009 low. The rebound began in the middle of January and the stock regained its 25- and 50-day moving averages in February and its 200-day in March. TCK is now up from 2.6 in the middle of January to over 12. It looks buyable anywhere under 12 with a loose stop below 10, to accommodate the stock's volatility."
Top-Performing Stock #3: Fairmount Santrol Holdings (FMSA, 2.33 to 11.79, 402%) — The proverb says that it's foolish to build your house on sand, but that's pretty much what Fairmount Santrol has done, and it's been working very well.
This Ohio-based company produces "high-performance sand and sand-based products" for use in oil and gas exploration and production. Sand and resin-coated sand are used as proppants in fracking operations, and Fairmount Santrol has nine active mining and processing operations, two more processing facilities and 10 resin-coating plants, plus specialty and R&D plants.
This is a global business that also serves the foundry, recreation, glassmaking and filtration industries, but proppants are the big story, as recovering oil prices stimulated additional drilling and fracking activity as 2016 wore on.
With six consecutive quarters of declining revenue and seven of declining earnings, I can't say that Fairmount Santrol is fundamentally attractive. But the performance of FMSA is a rebound story. The stock came public at 16 in September 2014 and immediately headed downhill (along with the global oil and gas sectors), finally bottoming at 1 in January 2016. But the stock's bounce was very convincing, producing steady growth through early June, then a long basing structure between 7 and 9 through November, with a little rally in December to end the year on a high note.
Fairmount Santrol is one of four companies in the "chemicals–specialty" industry group that made the top 14 in 2016 with gains of over 200%.
As I said before, 2016 wasn't a typical year. The top-performing stocks of the year were mostly turnaround stories. I will write about additional top-performing stocks of 2016 in my next Wall Street's Best Daily.
[text_ad use_post='125416']