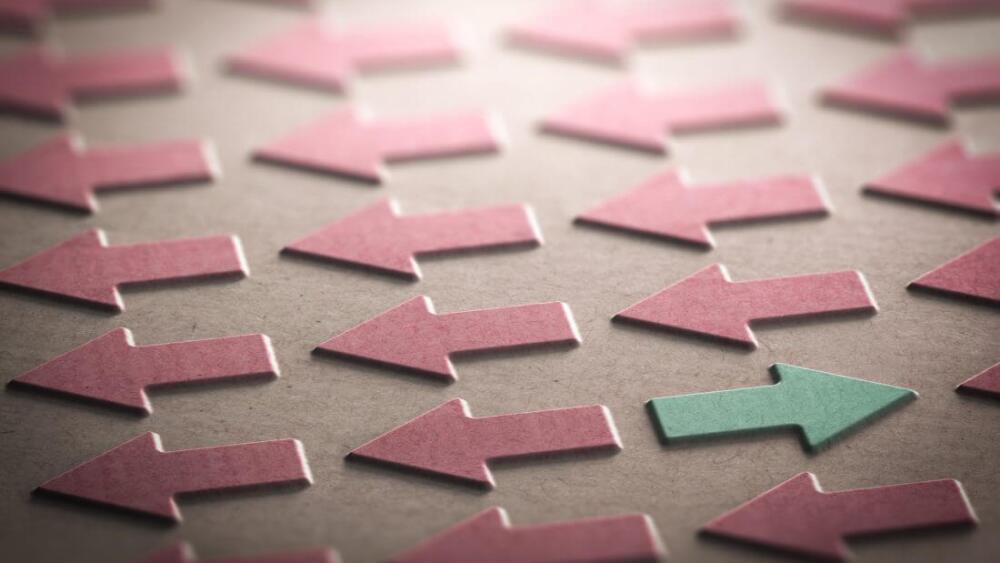 Cannabis companies continue to face difficult market challenges like declining prices, and the big trade down among consumers to lower-priced products with lower profit margins.
But this is only half the story of why sentiment is so dismal towards the group (which is a buy signal in the contrarian sense).
The other half is that the sector failed to get any help from lawmakers in Washington, D.C. last year. Politicians let the group down on key issues like guidance on enforcement of federal laws that make marijuana illegal, and reform that would allow cannabis companies to use banks.
Now, virtually no one expects any help this year on these issues, and the negativity on the cannabis group is palpable.
But when almost everyone agrees on something in the stock market, that's usually a good time to place an out-of-consensus bet that they will be wrong. It takes a lot of courage to be a contrarian investor in this sense, but being contrarian is where the money is made in markets. After all, if everyone agrees with you on your market positions, there is no one left on the sidelines to change their minds, put money in your stocks and drive them higher.
[text_ad]
There are several signs the cannabis group may get help from Washington, D.C. this year. And beyond the nation's capital, states keep marching forward with legalization. It's no wonder. Polls consistently show the majority of voters favor legalization of purchases for recreational use, even among conservative voters. Plus, states need the tax revenue.
Getting back to the nation's capital, here are two signals that recently popped up suggesting Washington, D.C. will resume advancing cannabis-friendly policies this year.
1) The Department of Justice (DOJ) may still offer favorable guidance on federal cannabis law enforcement. This has the potential to create a buying frenzy in marijuana stocks.
U.S. Attorney General Merrick Garland testified on March 1 that the DOJ is still working on an update to its marijuana policy that could reverse a negative ruling from the prior administration.
"I think that it's fair to expect what I said at my confirmation hearing with respect to marijuana and policy, that it will be very close to what was done in the Cole memorandum," he testified at a Senate Judiciary Committee hearing.
The Cole memorandum was a 2013 DOJ policy statement from then-attorney general James Cole that directed federal prosecutors to avoid interfering with state cannabis laws. It was later rescinded by Attorney General Jeff Sessions during the Trump administration. "We're not quite done with that yet," Garland said of the cannabis policy review. Inactivity by Garland, who became attorney general two years ago, has frustrated reform advocates.
2) Favorable cannabis sector banking reform (known as "SAFE banking") recently got a strong endorsement from a conservative lawmaker.
Cannabis companies "have done everything they are supposed to do and they can't use the banking system. It just doesn't make a heck of a lot of sense," said Rep. David Patrick Joyce (R-Ohio) in an interview with Ideastream Public Media last week. He said local banks would garner most of the cannabis banking business, so "getting cash out of the business and into the banks" would benefit local communities.
The Joyce comments are a reminder that banking reform efforts could spring back to life. This would reverse sentiment and send cannabis stocks up considerably, even before actual reform is approved.
For regular updates on these two issues, other key developments for the group, and how I am repositioning our cannabis portfolio to benefit subscribe to Cabot SX Cannabis Advisor today!
[author_ad]