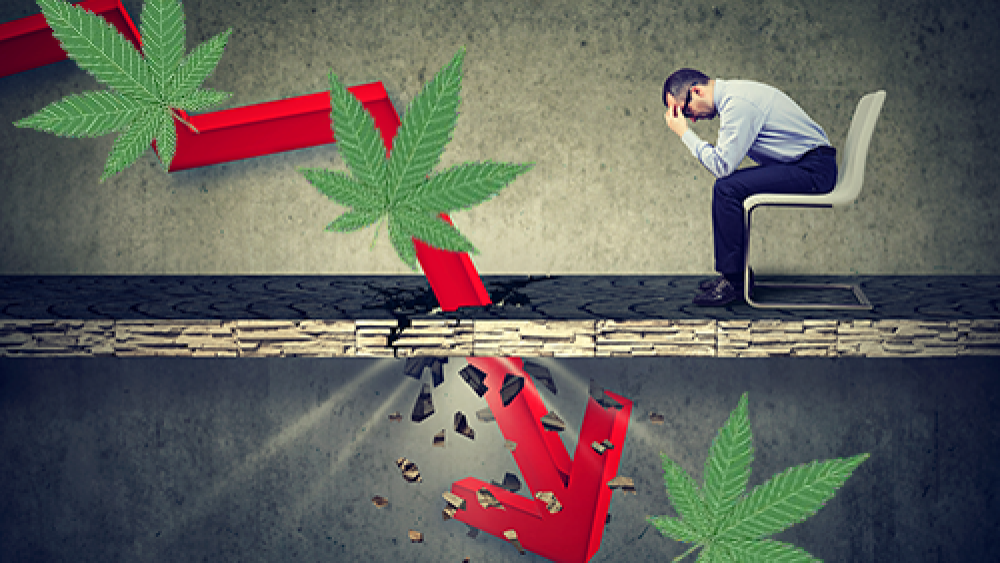 Cannabis stocks continue to get weighed down by the banking reform debacle in Washington, D.C. Late last year legislators failed to approve cannabis sector banking reform called the SAFE Banking Act that would have made it easier for banks to serve cannabis companies.
Cannabis stocks sold off way too much on this news, and they look like a strong buy here. The time to buy stocks with decent prospects is when consensus hates them, and that is the case with cannabis names right now.
It's hard to find anyone who is bullish on the group. Not even sell-side analysts, who typically have a positive bias, can find many bullish things to say about cannabis stocks.
But this is good news for bargain hunters because it's a "tale of two cities" for cannabis names – these are the best of times and the worst of times. Look beyond the discouraging trends in Washington, D.C., and we see steady progress at the state level of legalization of recreational use. This is not surprising. Though opinions about cannabis depend on age and political leanings, public sentiment generally favors recreational cannabis use legalization. Polls consistently show this.
Key opinion leaders also vocally support legalization. Elon Musk recently tweeted: "Banning alcohol caused the biggest rise in organized crime in American history. That was dumb. Same logic applies to other drugs. Alcohol is just a legacy drug." Lawmakers on both sides of the aisle pay attention to Musk because of his influence.
[text_ad]
The steady progress at the state level supports projections by market research groups like BDSA that U.S. legal sales of cannabis will grow 55% to $42 billion in 2026 compared to around $27 billion last year. Here is a roundup of the most important state-level developments on the horizon.
* The biggest is that two large states have joined the legalization trend. New York launched its first dispensary in late December, and it has so far approved 36 of them. New Jersey is ramping up its legal sales infrastructure after first launching recreational use sales in April 2022. It now has around 20 dispensaries. Third quarter sales were $177 million. These two states expand legal cannabis sales to about 22 million adults.
* Connecticut launched legal recreational sales on January 10 this year.
* Rhode Island launched legal sales in the beginning of December last year.
* Maryland voters approved legal recreational use last November, and sales will probably start in July this year. The state has a population of about 6.1 million. A survey by Cannabis Public Policy Consulting found people in the state have an above-average interest in purchasing.
* Missouri will launch legal recreational sales this year, and a state department of revenue spokesperson confirms companies will be able to deduct business expenses on state taxes.
Revenue trends in more established states suggest sales growth will be big, in these states. Illinois sales came in at $1.5 billion in 2022. That's a 12% gain over 2021, and it's a 131% advance over 2020. Massachusetts recreational sales totaled $1.42 billion last year.
Meanwhile, several other states should make progress over the next year or two. Legalization efforts are gathering steam in Florida, Minnesota, Wisconsin, and South Carolina, among others.
How long will it take for investors to acknowledge the importance of these state-level developments? That's anyone's guess. But the number of states steaming ahead with legalization tells me the negative sentiment caused by setbacks in Washington, D.C. will wear off over time, and investors will recognize the "best of times" half of the equation here.
To learn more about how to invest in cannabis stocks, click here for your free report. To see which cannabis names we like best, subscribe to Cabot SX Cannabis Advisor today!
[author_ad]