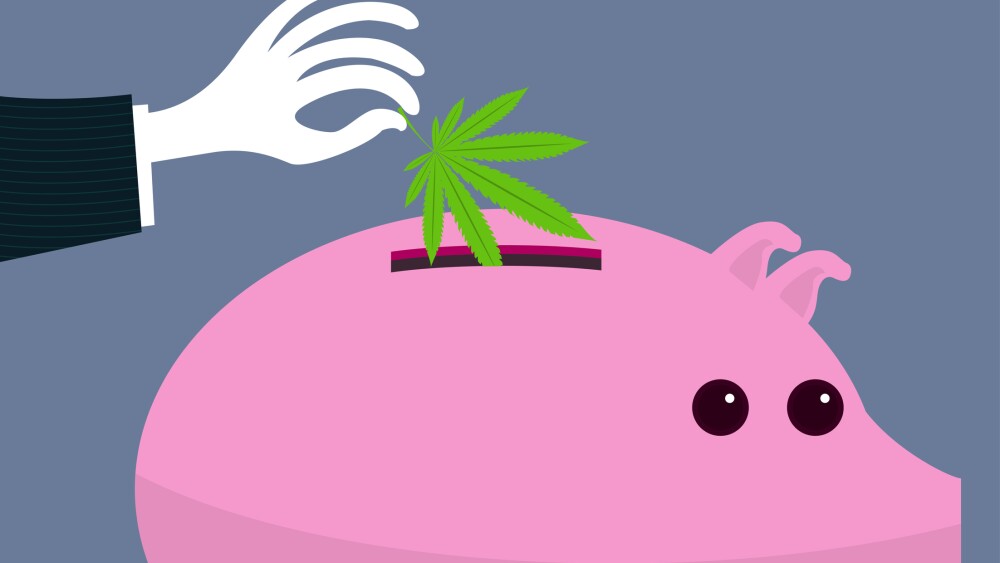 There is a potentially nice trading opportunity setting up in cannabis near term.
When Washington, D.C. lawmakers return from their July 4th break on July 10 they are likely to get down to serious business on the SAFE Banking Act.
This proposed law would boost investor interest in the space because it would allow banks to work with cannabis companies. This would help cannabis companies in several ways.
[text_ad]
Cannabis companies would no longer have to operate in cash only. They'd get cheaper access to financing. They'd have better access to vendors and business partners, and they could better attract management talent, notes Kim Rivers, CEO of Trulieve (TCNNF).
The bill may also include provisions that allow cannabis companies to more easily graduate to bigger stock exchanges from the over-the-counter exchange. This last benefit is more of a wild card.
Big picture, approval of the bill would be a watershed moment because it would be one of the first acknowledgments at the federal level that cannabis is a legitimate business, says Boris Jordan, founder chairman at Curaleaf (CURLF).
Federal rescheduling of cannabis from a Schedule I drug (in the same class as heroin and other highly dangerous drugs) would send a more impactful signal from Washington but is unlikely in the near term.
De-scheduling (down to Schedule III) would be a huge catalyst for cannabis stocks since it could neutralize a draconian IRS tax provision, called 280E, that prohibits cannabis companies from deducting most expenses on tax forms. Cannabis companies paid over $1.8 billion in extra taxes because of the regulation, according to Whitney Economics. Verano would net about $100 million in annual revenue with the change, about 11% of its current annual sales, says CEO Archos.
In the interim, here is more detail on what might play out next month, sparking a move up in the group. When lawmakers come back from break July 10, the Senate banking committee is likely to mark up a SAFE banking bill that has been introduced simultaneously in the Senate and the House. Then they are likely to vote it out of committee before the August break, say cannabis lobbyists in Washington, D.C. After that, the bill will go to a vote in the full Senate sometime later this year. SAFE has filibuster-proof support in the Senate (at least 70 votes), believes Don Murphy, Director of Federal Policies at Marijuana Policy Project, an industry lobbying group.
The bill's fate in the Republican-controlled House is less certain. But that won't stop cannabis stocks from rallying in July on concrete signs of progress in the Senate on SAFE. The risk here is that Senators on the left try to load up the latest "clean" version of SAFE with "social justice" amendments that make it harder for Republicans to support the bill. This has sunk similar bills in the past. SAFE stands for the Secure and Fair Enforcement Act.
Meaningful progress with SAFE banking should present a trading opportunity in cannabis names while we continue to wait for the possibility of de-scheduling or even nationwide decriminalization/legalization.
To learn more about the best cannabis equities to own to benefit from the potential rally, when to close trades, and other important July catalysts, please consider subscribing to Cabot Cannabis Investor.
[author_ad]