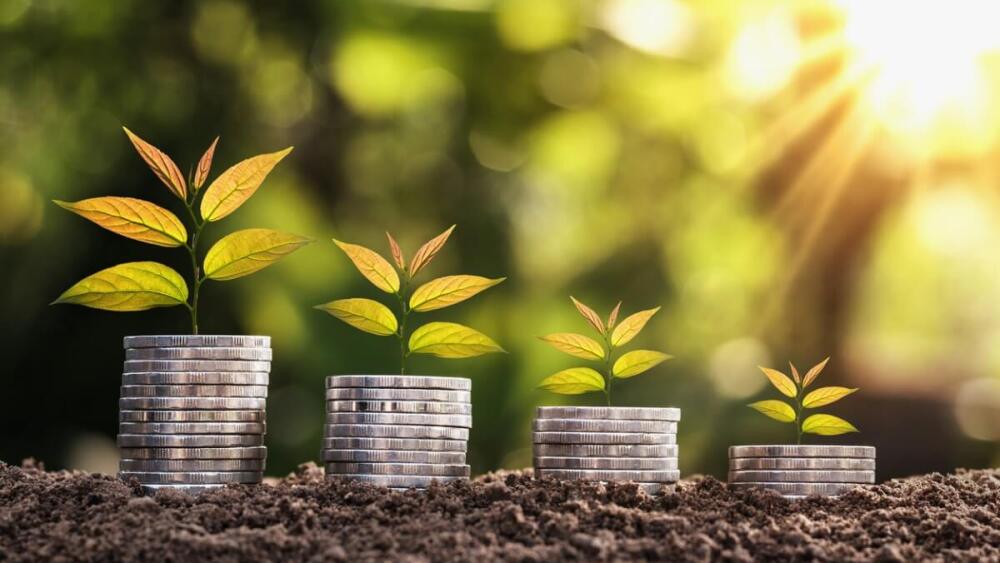 As marijuana becomes increasingly legal in both the U.S. and Canada, it makes sense for growth-oriented investors to look for opportunities in the marijuana industry. But low-priced marijuana stocks can be difficult to navigate. More on those in a minute.
In Canada, where marijuana has been legal nationwide since October 2018, the industry is farther ahead, by some measures. But as I write, producers are still recovering from a period where supply exceeded demand, prices fell, and companies dumped assets at fire sale prices to recover liquidity and "right-size" their businesses.
In the U.S., we're behind Canada on the legal front. But medical marijuana is legal in 38 states while recreational (or adult-use) marijuana is now legal in 19 states plus Washington, D.C.—and the numbers are going up. And the advantage of our state-by-state legalization process is that we've avoided the one big problem that beset the Canadian market. Instead, we have 38 small markets that are each working to find the best way forward. And some of those markets aren't that small; California's population is slightly larger than Canada's!
[text_ad]
Still, the federal government is a big part of the equation, and in the long run, everyone in the industry is working toward the day that full legalization enables free interstate commerce of marijuana—or at least as free as that of the alcohol industry, which is still limited by state laws set up long ago.
How we'll get there is still unknown. The first national step came in the Farm Bill of 2018, which made hemp legal nationwide, and thus gave a boost to the CBD market. But for true nationwide marijuana sales to begin, we need more progress on larger measures like these:
The SAFE Banking Act, which would protect banks that service state-legal cannabis businesses from being penalized by federal regulators.
The STATES Act, which would recognize at the federal level the legalization of cannabis in states that have legalized it through their legislatures or citizen initiative.
The Cannabis Administration and Opportunity Act (CAOA), which would remove marijuana from the Controlled Substances Act, permit interstate commerce of marijuana, and impose a federal excise tax on cultivated marijuana.
Without a doubt, federal legalization will come, but if you wait until then, the best investment opportunities will be gone. Smart investors are making money now.
However, there are real risks.

The Risk of Investing in Low-Priced Marijuana Stocks
Most marijuana stocks are low priced, and low-priced stocks tend to be riskier, for several common reasons. In the case of marijuana stocks, it's because most of the businesses are young, have inexperienced managements, little or no institutional sponsorship, and in many cases, the stocks are thinly traded. Every one of these factors raises the risk profile of these stocks. (A very rough rule of thumb is that the lower the price, the higher the risk.)
Additionally, because marijuana is still illegal under federal law in the U.S., most institutions won't invest in these stocks—and that leaves them more susceptible to the emotions of individual investors!
On the other hand, if you get on board one of the companies early and it becomes one of the leaders of the industry years down the road, the profits could be huge—and that's why the industry is worth a look, even while legality is evolving.
So, here we go, with profiles of five low-priced marijuana stocks, all priced under $10 a share. I begin with the company that has the highest market capitalization—meaning investors in general perceive it as the best investment—and work my way down the list from there.

5 Low-Priced Marijuana Stocks
Curaleaf (CURLF)
Price 5.1
Market capitalization $3.64 billion
Average Trading Volume/day 441,000 shares
Based in Massachusetts, Curaleaf was the revenue king of the industry in the first quarter of 2022, with revenues of $313 million. Curaleaf operates in 23 states with 109 dispensaries, 22 cultivation sites and over 30 processing sites. And its Select brand is a contender for "Marlboro" status; late last year the company announced a co-branding partnership with Rolling Stone that will bring "Rolling Stone by Select" products to market this year. So the future is bright—and the stock's leading market capitalization reflects the fact that investors know that.
TerrAscend (TRSSF)
Price 2.7
Market capitalization $789 million
Average Trading Volume/day 210,000 shares
TerrAscend operates several synergistic businesses, including The Apothecarium, a cannabis dispensary with several locations in California; Arise Bioscience, a manufacturer and distributor of hemp-derived products; Ilera Healthcare, a Pennsylvania medical marijuana cultivator, processor and dispenser; and Valhalla Confections, a manufacturer of cannabis-infused edibles. First-quarter results saw revenues of $49.7 million. And prospects are good because Canadian market leader Canopy Growth (CGC) already owns 29% of the company, in part because it will enable the Canadian giant a quick entry into the U.S. market when it's legal.
Cresco Labs (CRLBF)
Price 2.7
Market capitalization $801 million
Average Trading Volume/day 516,000 shares
Chicago-based Cresco is one of the four leading marijuana companies in the U.S., with 40 operational dispensaries, 47 retail licenses and 20 production facilities in 10 operational states. Fourth-quarter 2021 revenues were $217 million. What differentiates Cresco from its competitors is its Consumer Packed Goods (CPG) approach to the business, developing brands (Cresco, High Supply, Mindy's Edibles, Good News, Remedi, Wonder Wellness Co. and FloraCal Farms) and selling them wholesale through more than 830 dispensaries across the country, which means Cresco has a good chance of owning the "Marlboro" of cannabis.
Cronos (CRON)
Price 3.1
Market capitalization $1.15 billion
Average Trading Volume/day 2,068,770 shares
With first-quarter revenues of just $25 million (the most recently reported quarter), Cronos looks like a bit player in Canada, but the stock's big market capitalization reveals that investors have high hopes for the firm's future, and the main reason is the company's investment in PharmaCann, a U.S. company with operations in six states. When legal, the arrangement will allow both companies to sell their wares in each other's countries.
Planet 13 Holdings (PLNHF)
Price 1.3
Market capitalization $278 million
Average Trading Volume/day 377,000
Based in Las Vegas, Planet 13 operates a mega-sized marijuana store and entertainment center just off the Strip and opened its second superstore in July 2021 in Santa Ana, California. The company's five-year plan includes superstores in eight major cities, defined as any city big enough to support a major sports team. Plus, the company grows its own product, which it also distributes to more than 56 retailers in Nevada. The latest quarter saw revenues of $25.7 million.

Which Cheap Marijuana Stock Would I Buy?
When you're dealing with low-priced stocks, diversification is critical, so I wouldn't buy one, I'd buy a bunch, leaning toward the more successful companies at the top of the list.
However, I'd also check out the latest charts, and focus on stocks in uptrends, not downtrends.
To get the list of higher-priced stocks I recommend buying now, take a look at Cabot Sector Xpress Cannabis Advisor, where our portfolio has beaten the Marijuana Index every year since 2017, thanks to a combination of stock selection and market timing. Click here to learn more.
Are there any low-priced marijuana stocks that you like right now? Share your picks in the comments.
[author_ad]
*This post has been updated from an original version, published in 2019.