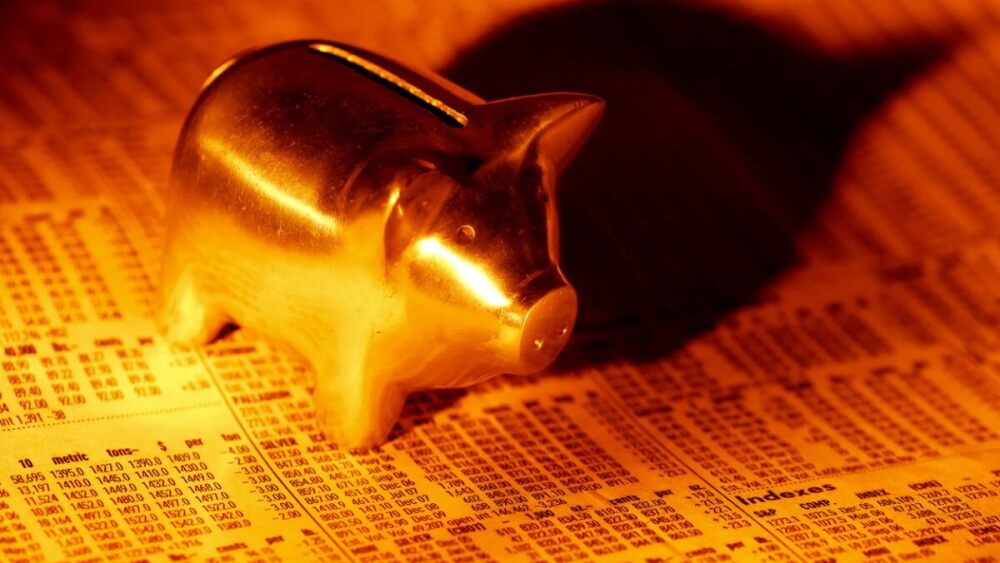 Banks have had a rough go in 2020, and share prices have fallen accordingly. But these undervalued financial stocks look like good bets for 2021.
Despite all the craziness of 2020, many stocks are at or near all-time highs due to the U.S economy's strong rebound from the pandemic induced shutdown.
With this as a backdrop, it is understandable to feel that all the bargains have been snapped up.
Don't despair! A potentially historic opportunity is available with all the undervalued financial stocks out there.
Over the past year, financials have underperformed the market. Take a look.
However, last Friday the Federal Reserve announced that it will allow the nation's big banks to resume share repurchases. Dividends will be capped and the sum of a bank's dividends and share repurchases in the first quarter cannot exceed the average quarterly profit from the four most recent quarters.
[text_ad]
Nonetheless, it's a significant positive and should put a floor on valuations.
As shown below, all big banks have significant room to buy back stock.
Undervalued Financial Stock #1: Citigroup (C)
Of all the big banks, I like Citigroup (C) the best as it's trading at a mere 0.7x book value and 12.0x earnings, yet should benefit from a recovering economy in 2021.
Separately, regional banks look attractive.
A financial stocks investor that I closely follow is Derek Pilecki, Managing Member and Portfolio Manager at Gator Capital.
He only invests in financial stocks and can go long attractive names or short the ones that are overpriced. His performance is incredible. Since inception in 2008 he's generated a compound annual return of 21.1%, crushing the S&P 1,500 Financials Index, which has returned 6.8% annually over the same period.
What is even more impressive is that his performance has also crushed the tech heavy S&P 500, which has returned 11.1% annually over the same period.
I highly recommend you subscribe to Pilecki's quarterly newsletter.
In his most recent letter, he makes a compelling case to invest in regional banks. The last time regional banks were this cheap was in 1990—during the Saving & Loan Crisis!
Of the regional banks, Pilecki details two that look attractive: ConnectOne Bancorp (CNOB) and Flushing Financial Corp (FFIC). Let's dig into these two regional bank stocks a bit more.

Undervalued Financial Stock #2: ConnectOne Bancorp (CNOB)
ConnectOne is a $7 billion bank with 28 branches in New Jersey.
Historically, it has grown loans per share by ~14% while also maintaining a history of good loan underwriting (minimal loan losses). Further, it acquired a competitor (Bank of New Jersey), which was a savvy acquisition because the company was able to acquire all of its deposits but eliminate almost all of its expenses. Finally, the micro-cap stock ($780 million market cap) looks cheap, trading at only 85% of tangible book value and 7.2x 2021 earnings. By comparison, its peer banks in the New York metro area trade at 110% of tangible book value and 9.2x earnings.

Undervalued Financial Stock #3: Flushing Financial Corp (FFIC)
Flushing Financial Corp is a bank with 20 branches on Long Island. It is an underfollowed stock, with only two analysts providing coverage. Nonetheless, it has a long history of solid underwriting and is in the process of closing an acquisition (of Empire Bancorp) which will be 20% accretive to 2021 earnings and improve the bank's return on equity from 8% to 10%. Meanwhile, the stock is only trading at 78% of tangible book value and 8.4x 2021, a discount to peers. Better yet, it pays a 5.3% dividend that is well covered.
While it may feel like all the easy money has been made in the market, financial stocks look like a cheap way to play the improving U.S. economy in 2021 and beyond. These two regional bank stocks are a good place to start.
[author_ad]