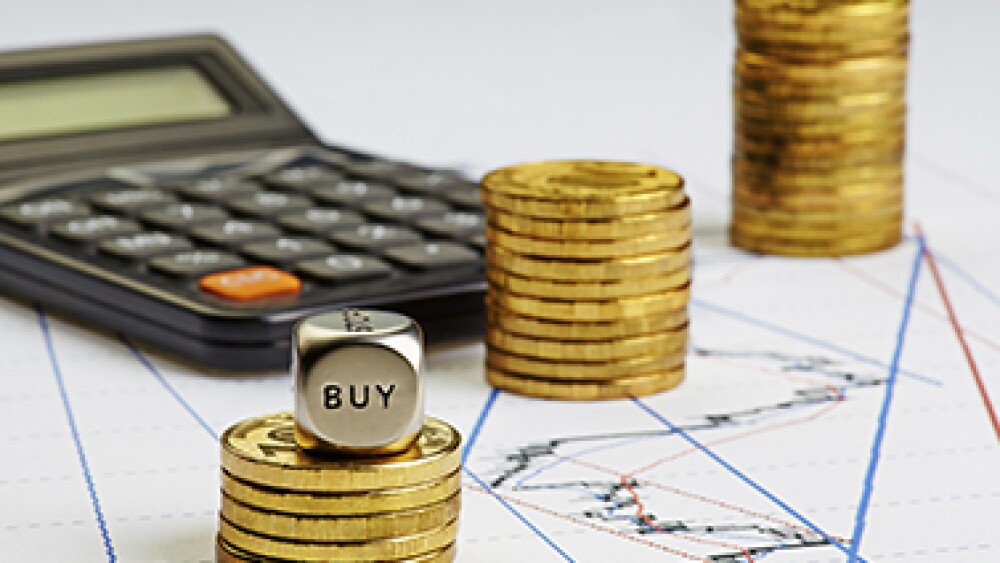 Today's timely investment opportunity comes from a retailer in the consumer discretionary sector: Aaron's, Inc. (AAN). Aaron's engages in the sales and lease ownership and specialty retailing of furniture, electronics, appliances and accessories in 1860 company-owned and franchised stores in the U.S. and Canada. AAN stock is incredibly attractive from three major investing viewpoints: growth, value and technical analysis.
Wall Street consensus estimates point to earnings per share (EPS) of $3.41 and $3.99 in 2018 and 2019 (December year end), representing strong EPS growth rates of 33.2% and 17.0%. The value component of the investing equation is seen in the price/earnings ratios (P/Es) and the debt ratio. The 2018 and 2019 P/Es are just 14.4 and 12.3, and the long-term debt-to-capitalization ratio is quite low at 13%. The dividend yield is nominal at 0.2%, and doesn't contribute to the investment decision – unless, of course, you're an income investor, in which case you should take a pass on AAN.
AAN is a small-cap stock with a market capitalization of $3.4 billion and significant institutional ownership. Small-cap stocks can be volatile, and AAN is no exception!
[text_ad use_post='129629']
Take a look at a long-term price chart for AAN stock.
You can see big annual price swings in the stock. Yet other than a poor financial year in 2014, most of the balance sheet numbers have continually improved over the last 5-10 years: rising profits, rising revenue, lower debt, increasing dividends. So you're not going to be able to buy AAN and say to yourself, "This is a good company and therefore my share price will steadily rise." Instead, AAN is for investors who anticipate volatility and are experienced at maneuvering through it.
Here are some strategies:




Buy AAN stock during a pullback, not during a run-up.
Buy when run-ups commence and use stop-loss orders.
Trade the most obvious highs and lows within the current trading range.
Buy AAN, and use dollar cost averaging to build a longer-term position.
Frankly, I'm writing about Aaron's stock today after patiently waiting for its 2018 price correction to be over. You can see on the price chart that the stock peaked at 49 in March, which was a new all-time high. That's great news: it means that AAN showed tremendous strength during a prolonged stock market correction.
Then the stock had a 20% price correction through May, at which time it stabilized. Rookie investors might have been panicked, asking themselves, "What's wrong with Aaron's?!" And the answer was, "Nothing's wrong with Aaron's. The company is thriving. The share price is simply correcting." Unnerving? Yes. But that's the stock market.
Finally in July, AAN returned to its March high, had one more very brief price correction – a shakeout in late July, which is a chart pattern that's a harbinger of a near-term breakout – and the stock proceeded to reach new highs again in mid-August.
As is often the case, a breakout is often immediately followed by a brief pullback before the share price commences its new run-up in earnest, and that's exactly where we stand today. So if you're interested in owning AAN stock, today is the day that you make a buying decision. If you decide to "wait and watch the stock", you're going to miss the impending run-up, and you can buy it after the next pullback around year end.
Buy AAN stock today.
[author_ad]