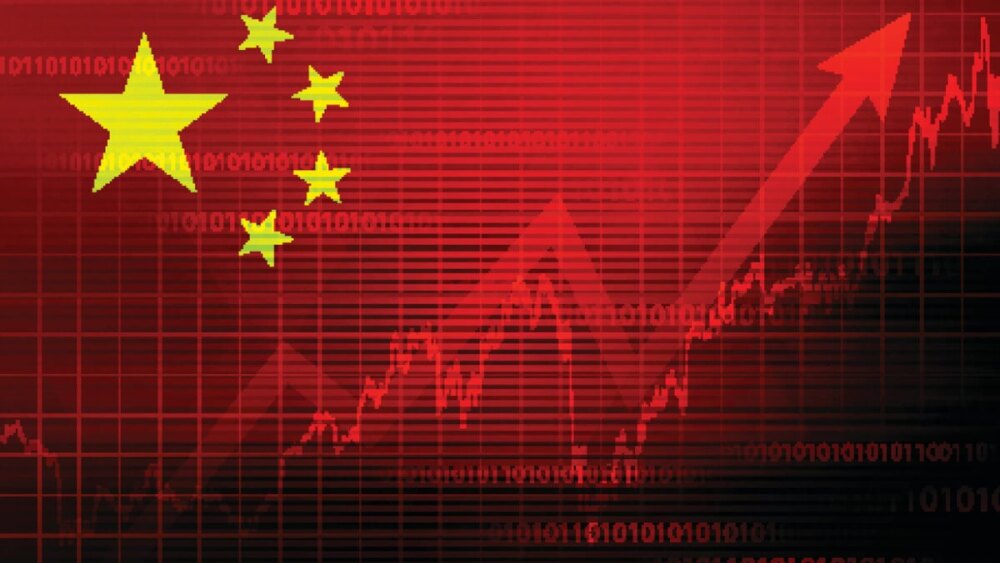 Supply chain security is just one of the many battlegrounds that will be played out in this decisive decade. This decade's rivalry between America and China will either confirm or upend our role as the world's leading power.
China pushed back hard against America's restricting advanced semiconductor chips and equipment sales, announcing plans to restrict exports to America of gallium and germanium, two critical metals used in semiconductors, defense technologies, and the renewable energy sector.
China controls 98% of the world's supply of gallium and 68% of the world's germanium. Strict controls could hamper production of an array of items such as automobiles, fiber-optic cables, and many advanced defense systems.
This demonstrates China's growing leverage as a supply chain and critical metals superpower, and the willingness to use this power to push back against America and its other rivals.
[text_ad]
The supply chain for commodities both rare and common goes from ore from the mine to the refinery, to metal making, and finally in manufacturing of end products such as laptops and smartphones. China has a clear lead right down the line in almost all these areas.
It is now time for America and North America to fill in by attracting and putting to work massive flows of private capital into real productive assets. America's ace in the hole has always been attracting international direct investment.
America is a software superpower, but hardware and software (both important for production) are power, a skilled workforce is power, and both are built from the ground up.
This brings us to rare earths and critical tech metals.
In short, China's massive advance over the past three decades to become a mining and refining superpower while Washington slept, is an unforced error in our age of U.S-China rivalry.
The cause is not complex and can be traced first to post-Cold War complacency regarding the development of natural resources in America.
Another reason is a rigid belief in the free market solving all strategic issues. Letting the S&P 500 run our international economic policy to optimize stock prices led to the shifting of our industrial base to China.
In a nutshell, we seem to have forgotten that America's economic security, financial security, and national security are all one and the same.
A few highlights of this debacle include closing the U.S. Bureau of Mines in 1996, allowing America's only rare earths mine to go bankrupt, winding down our defense stockpile, and standing passively by as China became a global manufacturing superpower while buying up strategic resources all over the world.
How can we invest in closing this gap and capture potential profits as the West catches up? Here are a few ideas.
3 Stocks to Profit from the Tech Supply Chain Superpower Struggle
Defense Metals (DFMTF)
Defense Metals is focused on two rare earths, neodymium/praseodymium (NdPr), that are vital to the expansion of electric vehicles (EV). Global demand for EVs is expected to grow from 8 million in 2022 to over 40 million by (or before) 2030. This will require huge amounts of rare earths most notably neodymium and praseodymium. For example, every ten million new EVs require about 10,000 tons of additional neodymium or 20% of the current annual global supply.
Magnet rare earths are just what Defense Metals plans to produce from their 100% owned Wicheeda Rare Earth Element Project spread over 4,244 hectares and located 80 km northeast of Prince George, British Columbia, Canada.
Once in production, Defense Metals targets to produce about 25,000 tons per year of rare earth oxides over a 16-year mine life, which would make the company a globally significant rare earths producer representing 10% of the current global production.
Neo Performance (NOPMF) manufactures the building blocks of many modern technologies and advanced industrial materials.
These include magnetic powders and magnets, specialty chemicals, metals, and alloys – all using rare earths and minerals critical to the performance of many important products and emerging technologies.
Based in Toronto, with offices in Denver, Singapore, and Beijing, with nine manufacturing facilities located around the world, Neo announced last week that it has started construction of a manufacturing facility in Europe to produce rare earth permanent magnets – which are critical for electric vehicles, wind turbines, and other products.
Ucore Rare Metals (UURAF) is developing advanced technology that provides separation and mining services to the mining and mineral extraction industry.
Through strategic partnerships, this vision includes disrupting China's dominance of the U.S. rare earths supply chain through the development of several heavy and light rare earth processing facilities. Referred to as Strategic Metals Complexes (SMC) and strategically located throughout North America. One of the attractions is the refining technology it is developing. Ucore is also developing a RapidSX™ refining technology platform. It is an accelerated solvent-extraction (SX) based separation technology for the separation of critical and other metal feedstocks.
The Cabot Explorer is closely watching developments in this global struggle and trying to identify what companies and stocks will benefit. Join the Explorer today and find out what company we recommended just this week.
[author_ad]