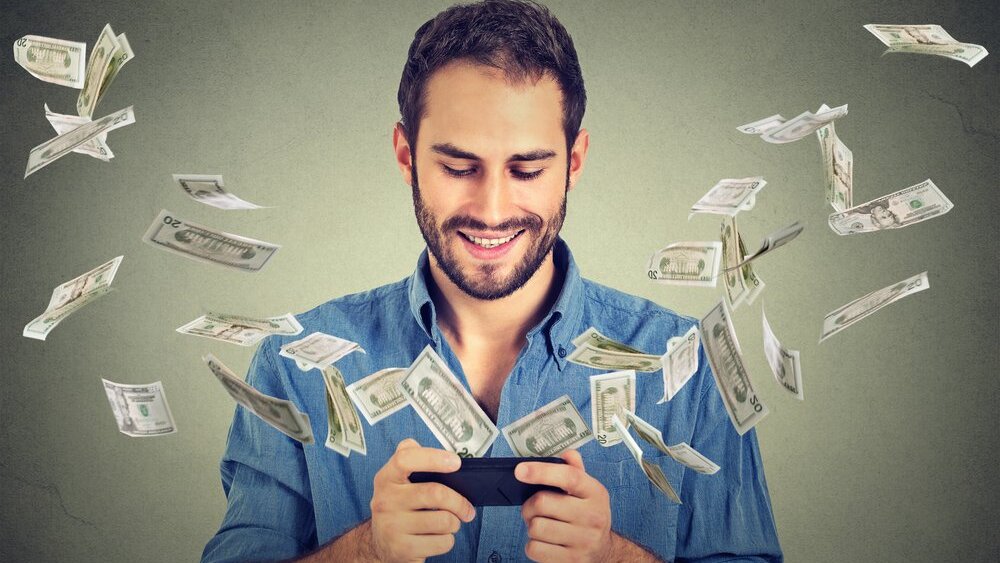 America, China and dozens of countries around the world are scrambling to capture the growth of what I refer to as a "power sector" that will spawn many 10X stocks. This sector that sits at the nexus between finance and technology is usually referred to as "fintech," and we'll be looking at four fintech ETFs (exchange-traded funds) that you can tuck in your portfolio to capture this disruptive growth.
Thanks to the ubiquity of smartphones, the internet, digital payments and financial technology, consumers have a sweeping new set of options for how to manage their finances, purchase things and even grow their portfolios. Emerging financial technology is driving the evolution of payments and financial services as companies and countries attempt to adapt to evolving consumer expectations regarding choice, costs, convenience and security.
[text_ad]

Fintech ETF #1: Global X FinTech ETF (FINX)
This Global X FinTech ETF is the oldest and most established on the list. With over five years of track record on public markets, FINX is a legitimate ETF with clear interest behind it. The tactics of this fund involve putting money behind companies "helping to transform established industries like insurance, investing, fundraising, and third-party lending," according to Global X. That means a mix of names you may have heard of like mobile payments company Block (SQ) and others you may not have, like tax compliance software firm Vertex (VERX).

Fintech ETF #2: ARK Fintech Innovation ETF (ARKF)
The ARK family of ETFs are unique offerings focused on disruptive areas of technology and growth, from biotech stocks to self-driving vehicles. ARKF is the fintech ETF, launched in early 2019 and offering exposure to firms in mobile payments as well as digital wallets and blockchain technology. Its leading position right now is payments fintech Block (SQ) as well as a smattering of digital retail plays, including South American e-commerce giant MercadoLibre (MELI).

Fintech ETF #3: ETFMG Prime Mobile Payments (IPAY)
Mobile payments are a big part of the potential many see in fintech. Just as a digital age has allowed us to easily access information on the go, smartphones also allow us to transact anywhere on the planet – without cash, and often with greater security than with a physical credit card.
The ETFMG Prime Mobile Payments ETF is a pure play on this corner of fintech, featuring PayPal and Block along with blue chips like Visa (V) and Mastercard (MA) that are seeking a piece of the mobile payments pie. The fund isn't as broad as others on the list, but with $500+ million in assets, represents one of the larger dedicated fintech funds.
Fintech ETF #4: Capital Link Global Fintech Leaders ETF (KOIN)
This fund tracks the AF Global Fintech Leaders Index with a focus on two segments: Digital Asset Providers that optimize settlement or security or create digital assets, and Solution Providers that assist companies in adopting that technology.
Among the holdings you'll find many of the aforementioned names as well as a number of international names like China Construction Bank.
For specific stock picks in the fintech, crypto, cybersecurity and the mobile payments space, consider trying my Cabot Explorer advisory today.
Do you own any fintech ETFs or stocks? How have they performed? Tell us about them in the comments below!
[author_ad]
*This post has been updated from an original version, published in 2020.