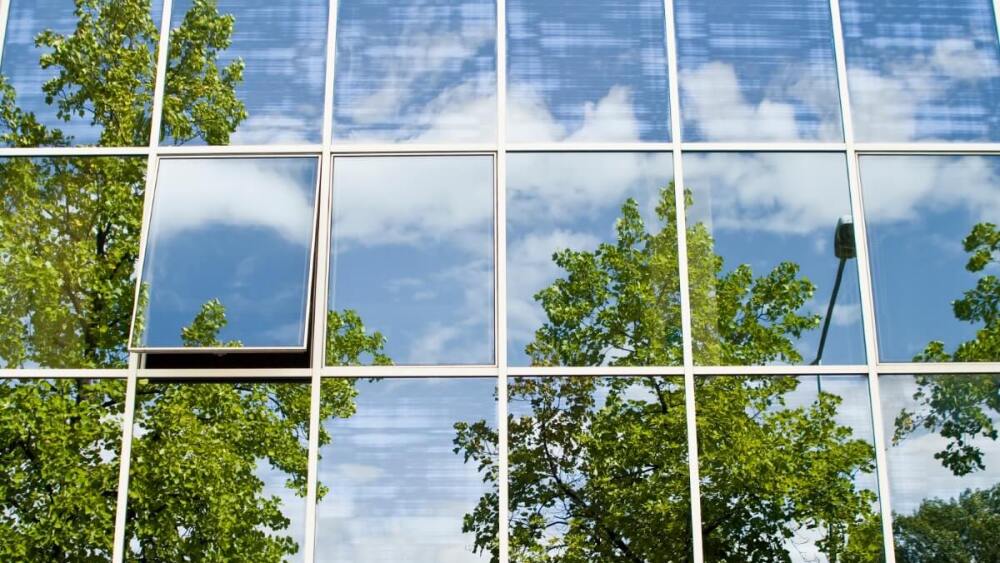 Being a bit concerned about your portfolio in this time of uncertainty is perfectly normal. I suggest you go through a checklist in your mind.
Do you have enough diversification in your portfolio? The big winners in recent years have been the big tech stocks but the winds have shifted dramatically in the last year as tech stocks have taken it on the chin and only energy stocks and utilities have clung to life. International stocks have been out of the headlines for a while and therefore could present good value.
And don't forget asset classes such as gold that tend to move differently than the stock market. One idea you may not have thought of, however, is timber, which has proven over the years to be a terrific investment.
[text_ad]
It is sometimes said that "trees don't read The Wall Street Journal," and so even in tough times, trees grow, compounding in size and value. This is why big institutional investors such as university endowments and pension funds make timber investment allocations in their giant portfolios.
Why Timber Stands Tall
Timber has been one of the most consistent investments over time, and a great hedge against inflation. According to value investor Jeremy Grantham, it's risen 3% more than inflation for more than 90 years.
Timberland has also beaten the stock market over the long run, and with less volatility. According to research produced by Boston-based GMO, where Grantham is co-founder and chief investment strategist, timber has risen steadily in price for 200 years and has returned an average of 6.5% a year during the last century. One reason for timber's steady growth is that timber prices tend to follow population and economic growth. Emerging market nations such as China and South Korea are key drivers of growing demand for lumber products.
The returns on timber also hold up well in bad economies and bear markets. During the Great Depression, timber gained 233% while the price of stocks fell more than 70%.
A unique characteristic of timberland compared to other agricultural commodities such as soybeans or wheat, is that it functions as both a factory and a warehouse. In other words, timber can be grown and then "stored on the stump." This gives owners the flexibility of harvesting trees when timber prices are up, and delaying harvests when prices are down.
Here is another reason timber is a great shock absorber for your portfolio: It has a very low correlation with most asset classes, meaning it zigs when other asset classes zag. During one of the worst-ever bear markets in stocks from the late 1960s until about 1980, timber never had a losing year.
Lastly, it is environmentally sustainable since we have certainly come a long way from the cut-and-burn practices used by the timber barons of the 19th century. Forestry, in America anyway, is now a sophisticated, sustainable and scientific business.
2 Timber Investments
Today, let's look at two trades for individual investors looking to diversify into timber.
For a conservative global approach, try S&P Global Timber & Forestry Index Fund (WOOD). This ETF tracks the performance of forestry and timber firms worldwide. Thirty-two percent of WOOD is invested in companies based in the United States and two of its top five holdings, Weyerhaeuser (WY) and Rayonier (RYN), together account for more than 13% of its portfolio. But an even bigger portion is invested in global stocks. Canada and Sweden each account for about 12% of the ETF, while there are large allocations to Brazil, Finland, and Japan.
For more bang for your buck, I suggest you go with real estate investment trusts (REITs) that directly own and manage timberland. REITs were originally created in the United States in the 1960s as a vehicle to allow investors to buy and sell shares in managed real estate portfolios.
Timber REITs can be listed on a stock exchange, or they can be privately run for clients of Timber Investment Management Organizations (TIMOs). John Hancock is a big player in this area with many institutional and high-net-worth clients. Timber REITs must pay 90% of funds from operations to shareholders in the form of dividends. This is why they are a favorite of income investors, delivering an average current yield of 4%.
Consider the aforementioned Rayonier (RYN), a leading timberland REIT that has a 3.3% current dividend yield. The company has assets located in some of the most productive softwood timber-growing regions in the United States and New Zealand. Rayonier owns, leases or manages approximately 2.4 million acres of timberlands located in America and 417,000 acres in New Zealand. Institutional investors hold more than 93% of Rayonier's shares.
All three investments offer yields that exceed that of the S&P 500, with Rayonier (3.3%) offering higher yields than both Weyerhauser (2.5%) and WOOD (2.1%).
Adding some timber investments as a core holding will help your portfolio grow over the long haul.
[author_ad]
*This post has been updated from an original version, published in 2020.