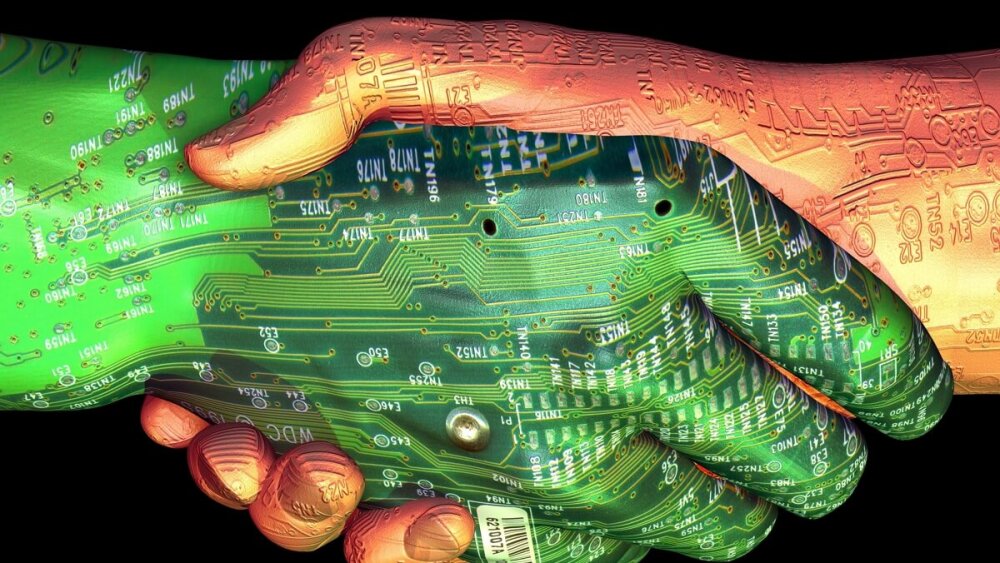 The major market indexes appear to be retracing their steps back to their late-October lows, and that includes small-cap stocks.
It's a frustrating market and the kind that can lead to a lot of bad trades if you're trying to move in and out of small-cap stocks. Especially if you're trading around what appear to be the emergence of trends.
Really, it's just a sloppy mess, and the less trading you do the better.
That's easier said than done when you're trying to step out of the way of troubled stocks or moving to buy beaten-down names. For the few moves that you do make, be sure to focus on companies that have good business models.
[text_ad]
When the smoke clears these are the small-cap stocks that will come back the strongest. They're also the ones most likely to be acquisition targets and bought at a premium to their current stock price.
Recently we've seen several small-cap stocks involved in transactions at attractive prices. Most have been in the cloud software space, but a few in health care and biotech too.
Here's a look at three deals involving stocks I follow and which I consider as having good business models.

3 Small-Cap M&A Deals From The Last Month
Small-Cap Stock Deal #1: Vista Equity Partners Buys Apptio (APTI)
The most pertinent deal for Cabot Small-Cap Confidential subscribers hit the news wire last week and involves a stock we've held for some time. That company is Apptio (APTI), which sells software that helps large companies manage their technology spending.
This is what I wrote to subscribers in a Special Bulletin last week regarding the deal:
"Apptio (APTI) is surging over 50% today on news that Vista Equity Partners will buy the firm for $1.94 billion, equal to $38 a share. The company entertained other offers and Vista seems like a good strategic fit. It's possible a better offer will surface, but I don't think it's likely. Therefore, let's go ahead and book a gain on our Apptio position. If you feel like holding a small stake just in case there's a better offer, go for it! I'll update you on the total booked gain at the end of the week. Sell."
The deal suggests Vista paid a nice premium for Apptio. The transaction implies a multiple of 7.5 times on an enterprise-value-to-forward-twelve-month-sales (EV/FTM) basis. According to JP Morgan, this multiple is toward the high end of 10 software deals closed in 2018 that involve stocks the firm covers.

Small-Cap Stock Deal #2: Twilio (TWLO) buys SendGrid (SEND)
In October Twilio (TWLO) acquired small-cap SaaS stock SendGrid (SEND) for $2 billion, a 19% premium to SendGrid's closing price on Monday, October 15. That price implies an enterprise-value-to-2019 revenue multiple (EV/2019 revenue) of about 11 times paid for SendGrid. Twilio is using its own stock to buy SendGrid.
On October 15 Twilio was trading at an EV/2019 revenue multiple of 12. That means Twilio's stock was slightly more expensive than SendGrid's when the acquisition was announced. In other words, Twilio is trading one pricey asset for another.
That appears to be a relatively high multiple too. In this case there appears to be immense strategic value. Twilio is a category leader in the Communications-Platform-as-a-Service (CpaaS) market. Its solutions give enterprises multiple ways to build, scale and operate real-time communications, including voice, video and text message, and to embed these capabilities directly into web and mobile applications.
SendGrid brings robust email capabilities into the fray as email was the only channel Twilio was previously missing. SendGrid has scale (management says over 50% of the world's email addresses have received email through their service in the last 12 months) and market leadership in what amounts to a roughly $9 billion addressable market.
If you're interested in more detail I wrote a longer piece on the Twilio and SendGrid deal back on October 24.

Small-Cap Stock Deal #3: Arena Pharmaceuticals (ARNA) Teams Up with United Therapeutics (UTHR)
Arena Pharmaceuticals (ARNA) announced last Thursday that it would out-license its ralinepag asset to United Therapeutics (UTHR) for up to $1.2 billion. Ralinepag is being investigated for the treatment of pulmonary arterial hypertension (PAH). This announcement drove the stock up over 20% on the day after it was announced and it's gone up more since.
United is a logical partner for ralinepag since it also owns Orenitram, the only FDA-approved prostacyclin analogue in a tablet to treat PAH. This deal can be taken as a partial admission that ralinepag is likely a more-valuable asset. Because United is already in the PAH market they're a good partner for Arena and given the potential royalties, a good partner is important for Arena shareholders.
As part of the deal Arena gets an $800 million upfront payment (equal to roughly half its market cap prior to deal announcement), a $400 milestone payment, and tiered low double-digit royalties on global sales. One milestone payment ($250 million) is for U.S. approval of an inhaled version of ralinepag, while the remaining $150 million is for approval of oral ralinepag in Japan, France, Italy, the U.K., Spain or Germany.
On the conference call management stated that this transaction takes the financial pressure off the company and essentially gives it a "slush fund" to move other assets through the pipeline. Arena gets a chunk of change while also being relieved of some R&D spending during the most expensive part of drug development.
Overall, this seems like a good deal and it's nice to see Arena punching the cash register at a time when investors were likely getting weary of the story given the extended time to market for its first treatment.

Focus On Good Businesses
Only time will tell if these deals were completed at good prices or not. But the message for now is that, despite the day-to-day gyrations of stock prices (most of which have been down), investors must remember that good businesses go on sale during market retreats.
That doesn't mean every stock will come back, or that every good small-cap company is going to get bought out.
It simply means that investors should target their attention on those companies with more durable business models. These are the ones likely to maintain revenue and earnings growth even if the economy slows, and which also have strategic value to potential acquirers.
The goal should be to maintain exposure and/or average into these positions on pullbacks. They have the potential to deliver returns either as independent companies, or in the event of M&A activity.
The hard part is figuring out which are the good businesses!
If you'd like some help in this department grab a subscription to Cabot Small-Cap Confidential by clicking here. Each of my reports goes over exactly what a company does, what products it sells, how it makes money and what the risks are. And I talk about the current state of each company every week, including any M&A potential.
Our portfolio isn't immune from the market correction. But when it's time to start buying again, I'm confident our small-cap stocks will be among the market leaders.
[author_ad]