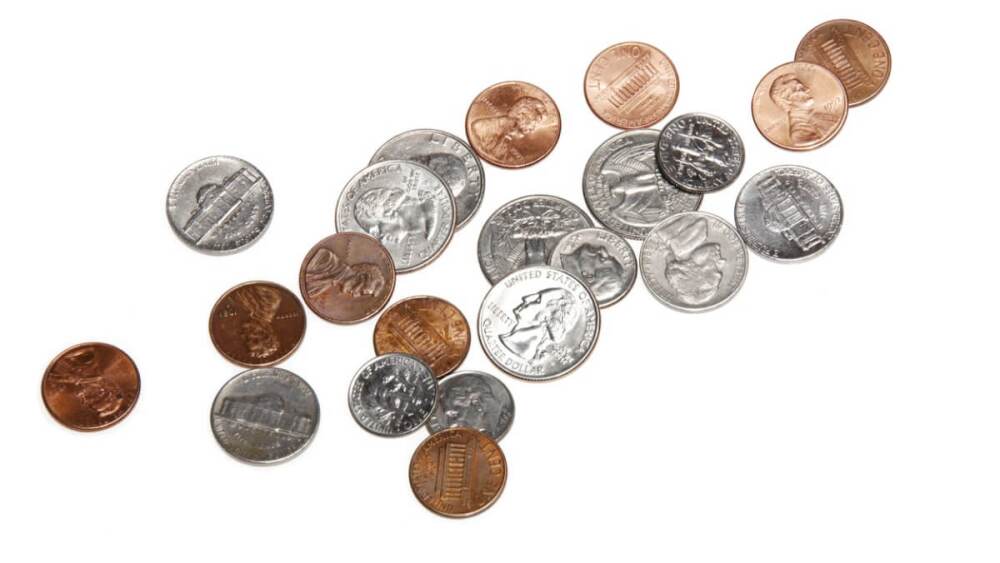 Precious and base metals have become popular in this era of inflation, war in Europe, and a possible U.S. recession down the road (as hinted at by the recent inverted yield curve). Gold gets the most attention as a popular safe haven for multitudes of investors who have serious misgivings about the global economic outlook, and with the war in Ukraine and global supply chain shortages still at a fever pitch, safety demand for gold isn't likely to wane anytime soon.
Lost in the latest excitement, however, is gold's sister metal—silver. While gold has captured much of the investing world's recent focus, silver has been largely relegated to the sidelines and its price has underperformed compared to gold in the last several months. That should soon change, though, especially if historical analogues hold true. When it happens, you'll want to own the best-performing silver stocks.
It's no secret that gold has always been in high demand whenever investors have major concerns about the economy's health (especially inflation). In October 2008, for instance, when stock prices were still in the doldrums during the final stages of the credit crisis, gold commenced a bull run which lasted almost three years and resulted in a 170% gain for the yellow metal.
[text_ad]
Silver began its bull market around the same time in late 2008 but saw a far more impressive 400% gain in the ensuing three years before its run was over. Due to its lower price relative to gold, silver has always attracted a much bigger following among small investors, and for that reason has been called the "poor man's gold." Yet in the last decade, institutional participation in the companies that mine silver has also dramatically increased.
One important takeaway from past precious metal bull markets is that whenever gold demand is persistently high, silver sooner or later tends to outperform gold in percentage terms. Since more participants can afford to buy large quantities of the white metal, its volatility factor is magnified and the aggregate force of buyers push its price to far greater heights in percentage terms. So, whenever gold is in high demand, it's usually just a matter of time before silver joins the parade.
One of the best ways to leverage a precious metals bull market is to own shares of the strongest silver mining and exploration companies. While silver's price tends to outperform gold in a bull market, the best-performing silver stocks can dramatically outperform the physical metals.
For instance, while the silver price gained 400% during the 2008-2011 bull run, some silver miners (Coeur Mining, for instance) gained 850% or more in that same time, while even smaller exploration stage firms saw gains well in excess of 1,000%. This illustrates that if you're bullish on gold and silver, you should always consider having at least some exposure to the companies that mine the metals.
With that in mind, let's take a look at some of today's best-performing silver stock plays ranked by relative performance. Each of these companies is positioned to benefit from a secular bull market in silver, and most have some exposure to gold, copper and other metals as well (including rare earths).

Best-Performing Silver Stock #5: Freeport-McMoRan (FCX)
Freeport-McMoRan (FCX) mines copper, gold and other commodities in four continents and is the world's third-largest copper producer. Through one of its Indonesian subsidiaries, Freeport also mines one of the world's largest copper and gold deposits in the prolific Grasberg minerals district in Papua, Indonesia. In addition to copper and gold, PT-FI produces silver, which the company sees (along with copper) as essential to filling global "green metals" demand. In the latest quarter, Freeport topped earnings estimates thanks to copper prices that were 40% higher from a year ago and sales volumes of over a billion pounds. Per-share earnings soared to 96 cents from 48 cents in Q4 of 2020, while revenue increased 37% to $6.2 billion. Freeport is also focused on shareholder returns, with up to 50% of free cash flow dedicated to it (with the rest used for growth and balance sheet improvements), and recently announced a $3 billion share repurchase program, plus the addition of a variable cash dividend. Analysts see the top and bottom lines increasing 16% and 27%, respectively, in 2022.
Best-Performing Silver Stock #4: Texas Minerals Resources (TMRC)
Texas Mineral Resources (TMRC) an exploration company with a heavy focus on rare earths, technology metals and a variety of industrial minerals. Most of its activity is centered around its Round Top Mountain project in Texas. The company recently announced favorable preliminary results of baseline silver samples taken from its historic Alhambra Mine in New Mexico. In 2020, Texas Minerals entered a partnership with Santa Fe Gold to jointly explore and develop a targeted silver property within the Black Hawk Mining District in New Mexico. Black Hawk is well-known for a vein that contains small but very high-grade ore-shoots containing native silver, as the principal ore mineral, with potential for cobalt recovery as well.
Best-Performing Silver Stock #3: BHP Group (BHP)
BHP Group (BHP) is an Anglo-Australian diversified mining company that produces a broad array of commodities, including coal, petroleum, potash, copper, nickel and iron ore. BHP owns a majority stake in the Chile-based Escondida mine, which is the world's largest producer copper concentrates and cathodes, accounting for 28% of global output. (The mine is also an important part of Chile's economy, accounting for several percentage points of GDP.) In addition to copper, the Escondida mine also produces gold and silver. Among BHP's beneficial attributes are a shareholder-friendly corporate policy and low-cost production. And if you're an investor focused on sustainability, BHP sports one of the lower carbon footprints among major miners.
Best-Performing Silver Stock #2: SSR Mining (SSRM)
SSR Mining (SSRM), formerly Silver Standard Resources, is an established intermediate gold-silver producer and exploration company, with operations throughout North and South America. While the company has become more gold focused in recent years, it's still heavily involved in silver production through its Puna (Argentina) mine, and through its San Luis and Pitarrilla (Mexico) development projects, as well as through its Amisk (Canada) exploration project. SSR believes it can produce around 750,000 gold equivalent ounces annually over the next five years and says that Puna remains on track to exceed the latest production guidance. SSR also sports a healthy balance sheet featuring a comfortable cash cushion of more than $1 billion. Additionally, it recently initiated a 5-cent quarterly dividend (1.3% yield) and approved a $150 million share repurchase program. It's a solid story.
Best-Performing Silver Stock #1: Glencore PLC (GLNCY)
Glencore PLC (GLNCY) is a well-known multinational commodity trading and producing firm, with exposure to oil and gas, minerals like coal, ag commodities and metals like copper, zinc and nickel. In other words, it's an across-the-board natural resource play and, as such, allows investors to capitalize on broad commodity market strength. Recent strength in the energy sector is responsible for much of Glencore's outperformance vis-à-vis more metal-focused stocks, but its industrial metals business is also doing well. (Glencore's CEO recently told the Qatar Economic Forum that world copper supplies need to double by 2050 in order to meet the growing demand for renewable energy, and the firm is well positioned to benefit from this demand explosion.) But Glencore also participates in silver production through its 23% stake in Peru-based Volcan Compania Minera S.A. Management also recently said it remains focused on being one of Australia's leading producers and exporters of the green metals that underpin the global transition to a low-carbon future, including silver.
If you want even more ideas for the best-performing precious and industrial metals stocks and ETFs right now, please consider subscribing to my Sector Xpress Gold & Metals Advisor, where I regularly provide you with some of the market's strongest metals and mining stocks/ETFs from both a technical and a fundamental perspective.
Do you own any of these best-performing silver stocks? If not, which silver stocks do you invest in? Leave a comment below to discuss.
[author_ad]
*This post has been updated from an original version, published in 2020.