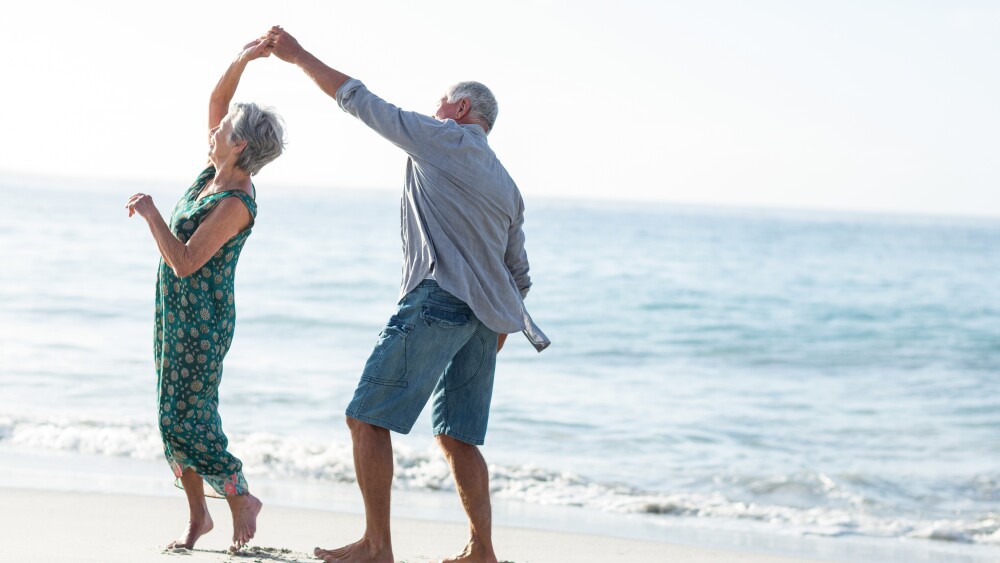 The following article has been partially excerpted from the latest edition of Cabot Money Club Magazine. To read the full article and gain access to all of Cabot Money Club's content, subscribe today.
With seniors representing a fast-growing segment of the population, the need for independent living options for seniors has never been greater. Couple that with rising life expectancies that have seniors rethinking what they'd like their later years to actually look like and you've got a growing trend of alternative lifestyle options.
Seniors are looking past traditional retirement communities and nursing homes to options like cohousing, communes, and alternative living arrangements.
You might call this the "it takes a village" concept of elder care. Years ago, my friend Bonnie and I said we would like to form a commune of our lady friends when we reach old age. Everyone would have their own home as well as a central gathering place for meals and social activities. And all chores would be shared.
Recently, my oldest friend, Pam, and I took a long drive together down the Natchez Trace, and this idea was floated again. Now that we are reaching those "older years," it sounds like a great alternative to a more formal senior care living arrangement.
The funny thing is that this is actually happening—in several different forms!
[text_ad]
Let's start with the "village" concept. Back in the 1990s, friends in Boston took this idea and formed the first senior community of its kind, Boston's Beacon Hill Village. They pay an annual membership fee (about $600 per person), live in their own homes, but have created a network for social events, help with groceries, rides, repairs, paperwork, and daily check-ins.
The basic concept is for villages to offer just about any service a member needs. Vendors are pre-screened, there are group discounts, and there are even services to help members manage their finances.
There are currently 60 such communities in the U.S., and reports say that 600 more are in development.
Here are a couple of websites that offer additional information about villages: https://www.vtvnetwork.org/
https://www.helpfulvillage.com/the-village-movement
And then there's cohousing, originally created in Denmark in the 1960s. This concept is more like what my friends Bonnie and Pam and I envision "a collaborative living arrangement in which a cluster of individually owned homes are centered around common areas, with residents actively creating and participating in all aspects of community life and where the security and connectedness that spring out of community living are held in the highest regard. Each individual house has all the amenities of home, but the common areas also have full kitchens and gathering areas for get-togethers (both planned and spontaneous) and regular group meals, which are a central part of cohousing life. Unlike members of a commune, the residents do not have a shared economy or set of beliefs. Cohousing communities thrive on diversity."
In the U.S., there are currently 120 cohousing communities, with several hundred under development.
Additional resources:
The Senior Cohousing Handbook, available on Amazon
The Cohousing Association of the U.S.
And this website offers a list of cohousing communities around the world.
Most cohousing communities come with an upfront fee that can range from a few thousand dollars to more than $70,000, so make sure you get a full accounting of the costs associated with cohousing—both upfront and ongoing.
And here are a few questions to ask before committing to a village or cohousing community:
· Am I willing to be an active member of the community?
· How do you encourage community and a healthy work-life balance?
· How does the space balance privacy and security?
· What is my goal with co-living?
· Who are the other residents?
· What am I comfortable with sharing?
· Do I feel at ease?
If you're exploring senior housing options, there are many, many more factors to take into consideration, but these trends show that seniors may have a lot more options on the table than they might initially think.
[author_ad]