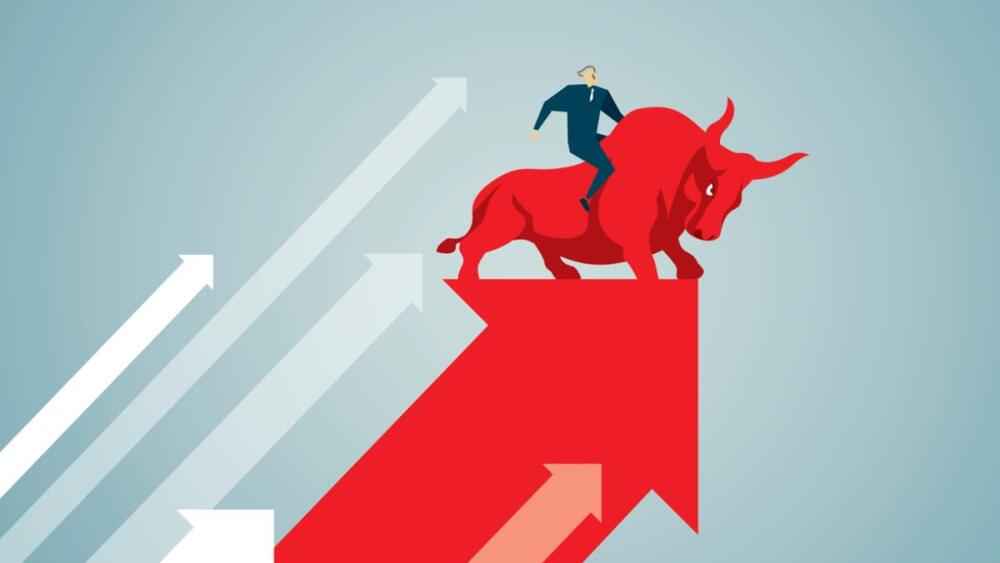 Early in 2022 there has been a seismic shift in the way investors look at hyper-growth stocks and "boring" commodity stocks. And while these stocks may appear to be headed in opposite directions in the short term, if you wanted to get bullish exposure to both new and old stocks using options, one great way is through longer dated options called LEAPS.
What is a LEAP option?
Calls/puts that are more than a year from their expiration date are referred to as LEAPS (Long-Term Equity Anticipation Securities). LEAP options are most commonly used in two situations:

Young stocks that could be boom or bust in the future
Stocks that have been hit hard, but the trader/buyer is looking for a longer-term turnaround.
That isn't to say that LEAPS don't work in "normal" stocks, such as Apple (AAPL) or Microsoft (MSFT). But longer-term turnaround stocks are very popular with LEAPS. Which brings me to exciting companies such as Virgin Galactic (SPCE) and Peloton (PTON), as well as a "boring" oil stock, Exxon Mobil (XOM).
[text_ad]

LEAP Options in Virgin Galactic (SPCE)
SPCE has had its ups and downs the last two years, trading as high as 63 per share in 2021, but has pulled back to 10 today.
On the one hand, SPCE is an exciting company that one day could change the world. On the other hand, speculative stocks like SPCE are the worst place to be in the rocky 2022 market.
This uncertainty, but with the potential for big stock gains, is almost a perfect situation for call options if we wanted to get involved. Why? Calls give us unlimited upside potential, but with limited risk. And LEAPS give us exposure to a stock on a longer time frame.
With this in mind, if I wanted to execute a LEAP call buy in SPCE I might target the January 10 Calls (expiring 1/19/2024) for $5.
This call buy would give me bullish exposure to SPCE for well over two years, and the most I could possibly lose on this trade is the premium paid, or $500 per call purchased if the stock were to close below 10 in January 2024.
This $500 risked in the LEAP buy is a discount in comparison to buying 100 shares at 10 per share, or a capital outlay of $1,000.

LEAP Options in Peloton (PTON)
Similarly, we could execute a LEAP call buy in Peloton (PTON), which was a massive winner in the "Covid world" but has since crashed back to pre-Covid levels now that the world has opened up again.
For example, if I wanted to play PTON stock getting back in gear, I might execute this trade:
Buy to Open the PTON January 30 call (expiring 1/19/2024) for $9.
Much like the SPCE trade, the most I could possibly lose on this trade is the premium paid, or $900 per call purchased, if PTON were to close below 30 in January of 2024.

LEAP Options in Exxon Mobil (XOM)
Switching gears from hot technology stocks to commodity stocks that were left for dead, and have exploded higher recently, if I wanted to execute a bullish trade in Exxon Mobil (XOM), I might look to execute this LEAP call buy targeting a move higher by 2024:
Buy to Open the XOM January 85 call (expiring 1/19/2024) for $11.
This LEAP buy would give me two years of bullish exposure to the continued run in XOM stock, with the most we can possibly lose being the premium paid, or $1,100 per call purchased.
SPCE, PTON and XOM couldn't be more different in terms of the stage at which they are in their companies' history, or investors' perception of them. How they will perform over the next year or two is truly anyone's guess. However, with the awesome power of LEAP options we can get bullish exposure to each, at a fraction of the cost of buying the stock outright.
Have you tried LEAP options before? How did it turn out? Tell us about your experience in the comments below.
[author_ad]
*This post has been updated from an original version, published in 2020.