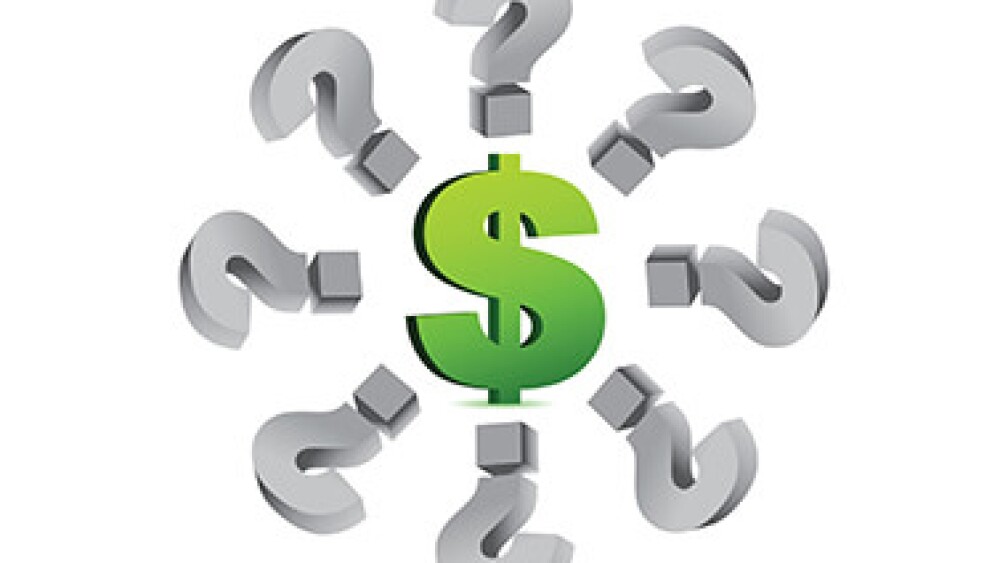 Covid-19 has been a boon to the fast-food industry. How to play it? These two international fast food stocks offer compelling growth.
Contrary to popular opinion, the American diet has been improving, with red meat and dairy declining and fruits and vegetables showing a steady upward trajectory. So why are Americans becoming, as my daughter politely puts it, "rounder?"
Fast food is the culprit, and my guess is that pandemic fast food deliveries are just reinforcing this trend. At many chains, including McDonald's, the drive-through already accounted for as much as 70% of revenue and in March, as virus concerns spread, drive-throughs generated $8.3 billion, which is an increase from $8 billion in sales over the same period in 2019, according to data from the NPD Group, a market research firm.
And that spells investment opportunities in fast food stocks.
[text_ad]
In honor of Big Mac's 50th anniversary, we have to begin with McDonald's (MCD). McDonald's doesn't operate the most restaurants in the U.S. (that title goes to privately held Subway), but it is by far the biggest global player, with more than 36,000 restaurants located in almost every country in the world. International sales account for about one-third of its profits. A lot of this is in mature markets like Europe and Japan.
A strong competitor to McDonald's is Kentucky-headquartered Yum! Brands (YUM), the owner of such brands as Taco Bell, KFC, and Pizza Hut. Its KFC division is its largest; Pizza Hut is second, followed by Taco Bell.
These two heavyweight fast food giants are centered in mature, well-developed markets so investors may get more bang for their buck in faster-growing emerging markets. Luckily, both McDonald's and Yum offer emerging market spin-offs that fit the bill.

Yum China vs. Arcos Dorados Holdings (ARCO)
Launched in 2016 when Yum spun off its China operations, Yum China (YUMC) is the largest restaurant operator in the world's second-biggest economy, based in Shanghai with more than 9,295 restaurants in 1,400 Chinese cities. These include the standard KFC, Taco Bell, and Pizza Hut brands originally made famous in the U.S. but also several region-specific brands such as Little Sheep and East Dawning.
For an international McDonald's proxy, you might take a good look at Arcos Dorados Holdings (ARCO).
"Golden Arches" in Spanish, Arcos Dorados has the exclusive right to own, operate, and grant franchises of McDonald's restaurants in 20 countries and territories in Latin America and the Caribbean. These 2,293 restaurants are located in Argentina, Aruba, Brazil, Chile, Colombia, Costa Rica, Curaçao, Ecuador, French Guiana, Guadeloupe, Martinique, Mexico, Panama, Peru, Puerto Rico, Trinidad and Tobago, Uruguay, and Venezuela. As of December 31, 2019, it operated or franchised 2,293 restaurants. Brazil accounts for about half of ARCO's revenue.
How have these four fast food stocks done over the last year? Take a look at the below chart.
You can see that YUM China (YUMC) is the clear winner, surging 28.2%. The other three are either flat (MCD stock) or down, with ARCO losing roughly one-third of its value in the last year.

Which is the Better Fast Food Stock to Buy Now?
Any of these fast food stocks would be worthwhile additions to your portfolio, but two of them stand out to me. YUMC would be the momentum play on an uptrend that should continue barring a reversal in China's stock market. But if you are looking for a stock that could double during the next 6-12 months, I would go with ARCO, despite its underperformance over the last year.
A key question is how is ARCO dealing with the pandemic, which is a particular problem in Brazil.
Arcos Dorados was able to offer drive-thru services in all its markets for most of the last quarter. It also now offers delivery services from over 1,500 of its restaurants across 15 of its 20 markets. By the end of June, sales at many of the company's freestanding restaurants had recovered to more than 90% of the prior year's levels, including in Brazil.
Perhaps you might add both YUMC and ARCO to your portfolio, which blend together as nicely as a burger and fries.
[author_ad]
*This post has been updated from an original version.