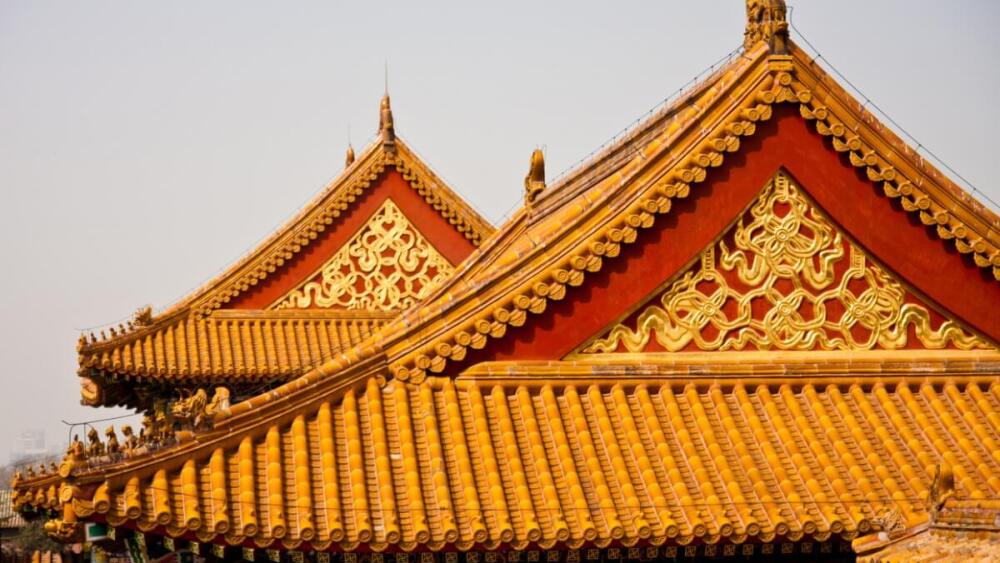 It's been a solid year so far for Chinese stocks, with the Shanghai Stock Exchange up 6% as of this writing. Just like U.S. markets of late, there's been some sector rotation in the Chinese stock market. And right now, investors are clearly rotated toward Chinese tech stocks.
There's no real smoking gun as to why. The move into Chinese stocks seems to be a result of the gradual beefing up of the country's middle class, with millions of people now able to afford things like smartphones and high-speed internet. And that's been good business for China's many already fast-growing tech companies.
Right now, that boom is propping up share prices of several high-profile Chinese tech stocks. Here are five that are having particularly impressive runs this month.

Chinese Tech Stock #1: Alibaba (BABA)
You probably know this company. Alibaba is the Amazon.com (AMZN) of China, but at an earlier (i.e., faster) stage of growth. Sales expanded more than 56% in the most recent quarter, with earnings popping 83%. It marked the third straight quarter of high-double-digit growth for Alibaba, and BABA stock has surged accordingly: it's up 96% in 2017, and nearly 12% this month thanks to another big earnings beat.
[text_ad]
Paul Goodwin, our resident emerging markets expert, recommended BABA to his Cabot Global Stocks Explorer subscribers back in January, and it remains a long-term Buy today. If you don't subscribe to Paul's advisory, it's the best place to learn about high-return opportunities in the technology sector in China (and beyond). Click here to learn more.

Chinese Tech Stock #2: Baidu (BIDU)
If Alibaba is China's Amazon, then Baidu is its Google (GOOG)—just one-ninth Google's size. As our chief strategist Tim Lutts wrote last month, that means it's virtually guaranteed to grow in the coming years given that China's population is four times the size of the U.S. And BIDU stock is certainly growing.
BIDU is up 13% in the last month on the heels of 64% earnings growth in its latest quarter. It was the first time the company has grown EPS by double digits since 2015, but it probably won't be the last: analysts foresee 23% earnings growth from Baidu this year and 26% next year. Thus, the recent run-up in Baidu stock is quickly becoming the norm.

Chinese Tech Stock #3: Weibo (WB)
Let's see: we already have China's Amazon and Google in here. So, it makes sense that China's version of Facebook (FB) also makes the list.
Weibo is a Chinese social-networking platform that, because Facebook and Twitter (TWTR) are banned in China, has the entire market to itself. The results for investors is a stock that has risen 21% in the last month alone and 128% this year! As China's middle class continues to explode, Weibo should continue to attract more and more users—an amazing thought for a company that already boasts 72% sales growth and 175% EPS growth.

Chinese Tech Stock #4: 58.com (WUBA)
Called the Craigslist of China, 58.com is a holding company that owns online advertising platforms 58, Ganji and Anjuke. The stock was up 20% on Monday alone!
It wasn't an anomaly. Shares of WUBA are now up 126% in 2017. Sales are growing nicely at 27% and earnings exploded last quarter. Take caution with this one though: it had a big correction last fall, and could be due for another with profits still up and down.

Chinese Tech Stock #5: Autohome (ATHM)
Singled out by Tim Lutts as one of his forever stocks in May, ATHM hasn't disappointed. The stock is up 165% this year, including a 60% push in the last three months.
Why? Here's what Tim had to say about it:
"Autohome's business model is simple. It wants to be the center of all consumer-oriented automobile information in China. Today, the company's business is centered on two websites, www.autohome.com.cn and www.che168.com. (You can look at these websites and have Google translate them into something resembling English.)
"But in the future, the sky's the limit because the Chinese automobile market, though still rather young, is already bigger than the U.S. market and has much further to go."
[author_ad]