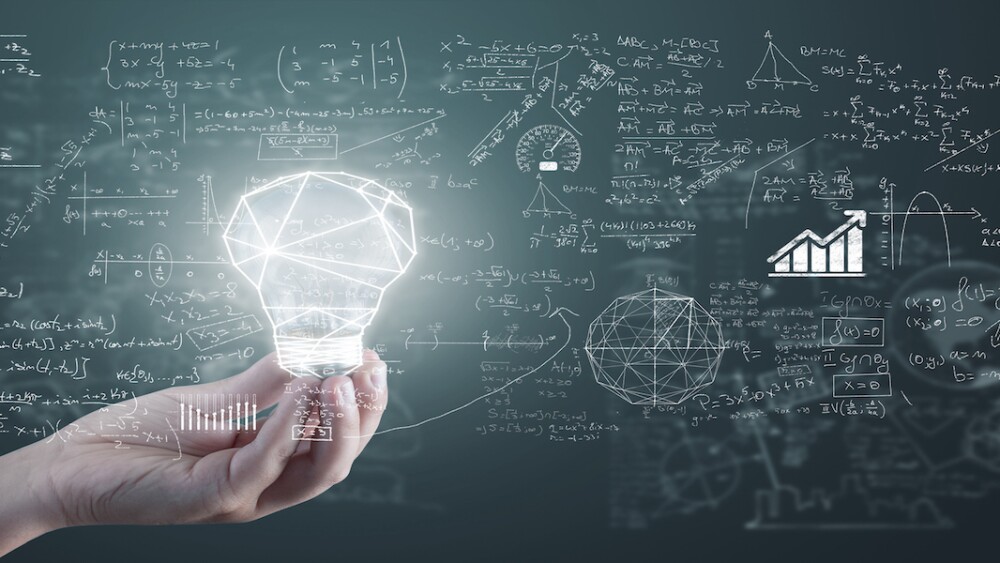 Before we dive into my thoughts on why you should think big with the new bull market, some housekeeping is in order. with the market looking better, the powers that be have put me on for a special webinar on July 25, where I'll be relaying all of my latest thoughts and scenarios for the market—as well as going over a handful of my favorite leading stocks right now from a few different sectors. It'll be free to attend, and if you can't make it live, you'll have access to the recording after; be on the lookout for some emails from the marketing department to sign up.
==
For today's Wealth Daily, I want to take a quick trip down memory lane back to 2003, which (for reasons I'll explain a bit more in the webinar) I've been doing more and more lately; the action of the past couple of years has a lot of similarities to that time period.
Anyway, it was the early summer as I remember it, and the market had decisively turned the corner from what was a three-year bear phase following the bursting of the Internet bubble, 9/11 and Enron's demise. And the move was powerful—especially after so many false starts and so long a time since the last real uptrend, seeing many stocks go nuts for a couple of months was like cannonballing into the ocean after walking through the desert.
By mid-June or so, things were getting very stretched—I remember there were tons of analyst upgrades, the news was getting good (Iraq War 2.0 was going our way, etc.) and many stocks were sticking straight up in the air, miles above moving averages and some were gapping up on any positive news release out there.
[text_ad]
Anyway, as the analysts sat down for our weekly Monday meeting, we discussed the goings on, including all of the stuff mentioned above—flipping through one stock after another that was clearly extended. That was when Carlton Lutts, our founder who had been through decades of market cycles, simply said "Oh yes—the market is just starting to accelerate to the upside."
As a relative newbie—I started in 1999, but remember, 90% of my career to that point had been in a bear market—I was focused on the here and now. But Carlton had seen this pattern play out before and was thinking big. And that's my message to you today: Think big.
There are never any sure things, but the fact is that, after a huge downmove in growth stocks in 2022 and months of choppy bottoming action in recent months, the vast majority of evidence out there is positive. The longer-term trend is up. The intermediate-term trend is up. The number of stocks hitting new 52-week lows (my favorite measure of broad market health) is tame. Big-picture sentiment is still hesitant (a good thing). And, perhaps most importantly, a ton of fresh leaders have lifted off in the past two months.
Yes, anything's possible, especially with the Fed still trying to be heard, but the odds are high and growing that a new bull phase has begun.
This means we're possibly at the most lucrative point of the market cycle—when new leaders lift off and begin giant, sustained runs that can carry on for many months if not a year or two as more investors join the party. Of course, most stocks won't go up 300% or 500%, so nobody's saying to throw caution to the wind; taking some partial profits, trailing stops and aiming for good entry points is always key.
But my point is that most people don't get big winners because they don't try for them—and that's especially true when, as in 2003, we've just come through an 18-month period where few stocks sustained anything on the upside. But now's the time to try: The market is a game of outliers, so if you've got a tiger by the tail, try to let most of the position run. All it takes is a couple of big winners to make a huge difference in your portfolio, and the evidence suggests some of those shooting stars are getting going now.
==
In terms of the current market, I have two main thoughts during this holiday-shortened week.
The first is that, while the Nasdaq did pop back to its highs last week, I'm still seeing a lot of growth names that are still in rest periods following heady runs. For these, I'm thinking there could be a bit more shaking and baking ahead, though some are approaching good risk/reward points.
For instance, take a look at HubSpot (HUBS), a leading sales, marketing and CRM platform provider, mostly for small- and mid-sized businesses; top-line growth is expected to slow some but remain healthy (20%) while earnings are taking off (estimates call for up 66% this year and up 25% more in 2024). Shares held up well in the spring, rallied strongly into early June and have since traded very tightly as the 50-day line catches up.
Another one getting interesting is Confluent (CFLT), which has a cloud offering (sales of which were up 89% in the latest quarter) that serves as a data central nervous system of sorts, allowing data to be shared into all of a firm's apps and systems in real-time. Shares showed eye-opening strength in May and early June and have now rested for four weeks as the moving averages catch up.
My second thought is, outside of growth, I'm seeing more and more stuff join the party. As mentioned above, I'm not chasing, but I have my eye on some strong names should they shake out.
One is MasTec (MTZ), which is a clean energy and communications infrastructure firm whose backlog is big and growing and earnings are set to roar ahead this year and next. The stock has been up nine weeks in a row, including a stretch of seven straight on big volume.
Then there's Delta Airlines (DAL), which has turned super strong as investors start to perceive that the recent stretch of eye-popping earnings will continue—indeed, the company said at a recent Investor Day that it sees earnings of $6 this year and $7 next! For both MTZ and DAL, a rest period like we've seen in growth names (some sort of multi-week rest or short, sharp shakeout) would be interesting.
Keep an eye out for the webinar invitation, and if you're interested in learning more about the best-looking growth stocks with momentum, subscribe to Cabot Top Ten Trader today.
[author_ad]