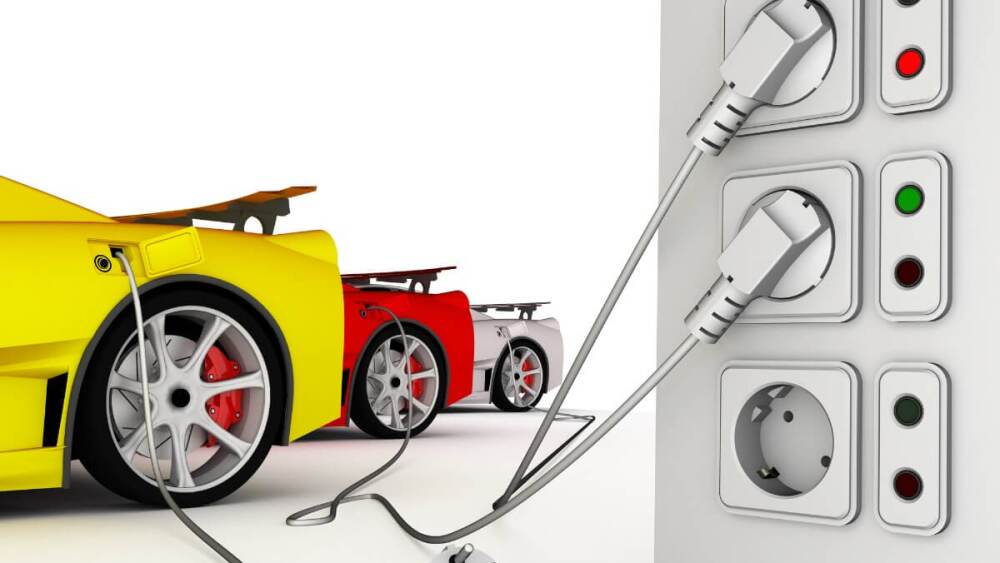 Two new competitors have entered Tesla's space of late. Is TSLA still the best electric vehicle stock among them?
Not long ago, Tesla (TSLA) was the only electric vehicle stock.
Now there are two more!
First is Nikola (NKLA), also named for the brilliant Serbian-American inventor Nikola Tesla. This time last year, the stock was so hot Nikola was valued as high as $25 billion. Then short sellers came for the stock, questioned the company's validity, and this happened...
That's a horrible-looking chart if you look at just the last year. But NKLA is still up more than 50% in the last two years, and appears to have bottomed about a month ago.
And second is Workhorse (WKHS), which is valued at "only" $1 billion today but is catching up fast as investors discover the company.
So let's take a look at both electric vehicle stocks and see how they stack up compared to Tesla.
The Story Behind Nikola (NKLA) Stock
Nikola, headquartered in Phoenix, Arizona, has no manufacturing plant and no prototypes of its vehicles, but it does have a good story—as Tesla did 10 years ago—so it's possible that the company will be a big success.
[text_ad]
Nikola's key idea is using hydrogen fuel cells in semi trucks to generate electricity to power motors.
Semi trucks are the most logical first users of a hydrogen-fuel network, as they adhere to regular highway routes. And battery-hydrogen semis promise great torque and acceleration, regenerative braking, and greater efficiency than today's diesel engines.
Nikola Semi
The range of the Nikola semi would be 500-750 miles and the vehicle could be refueled in 10-15 minutes—assuming those hydrogen refueling stations get built. It's a bit of a chicken-and-egg problem.
But what has investors excited last year before the bottom fell out is the prospect of the Nikola Badger, a pickup truck that would run on batteries—delivering 906 horsepower and a 0-60 mph time of 2.9 seconds.
Nikola Badger
Such a package would deliver a range of 300 miles—not bad if you're looking for an electric vehicle stock.
But Badger owners would have the option of adding a hydrogen fuel cell to the system, which would add another 300 miles of range—and that's impressive.
Today it's difficult for drivers to find hydrogen outside of southern California, but if Nikola achieves its goal, users would eventually (perhaps by 2028) be able to access a "massive" network of 700 hydrogen refueling stations across the U.S.
(For comparison, Tesla, globally, has 1,870 Supercharger stations with 16,685 Superchargers—with more being added all the time.)
Right now, Nikola doesn't even have a prototype (it's looking for manufacturing partners), so success is far from assured. As for the stock, the worst appears to be behind it; NKLA shares are actually up 25% in the last month and could be starting a long recovery given that sales are expected to explode this year and institutional investors are taking notice of the stock again - in a good way this time.
The Story Behind Workhorse (WKHS)
Based in Cincinnati, Workhorse is focused on developing sustainable and cost-effective electric vehicles for the last mile delivery sector.
And Workhorse already has two vehicles in development, one with 650 cu. ft. of cargo volume and one with 1,000 cu. ft. Both have a range of 100 miles.
Workhorse C650
Also, Workhorse has licensed technology to Lordstown Motors (still private), which is also developing electric pickup trucks and other work vehicles.
Thus, it's very clear that in the years ahead, Amazon, UPS, FedEx and others will have a range of great zero-pollution vehicles to choose from.
Trouble is, when you're looking at electric vehicle stock, these companies (Nikola, Workhorse and Lordstown Motors) are going down the same well-paved road Detroit has used for years, outsourcing various segments of the vehicle as well as operations. Tesla, meanwhile, got where it is by trying to control as many aspects of its vehicles as possible, and doing as much in house as possible—with the result that Tesla's profit margins, if it ever stops its rapid pace of expansion, could dwarf those of its competitors.
And Tesla has trucks coming too!
Tesla Semi
The Tesla Semi (all battery power, no hydrogen) was announced back in 2017 and it's already real. Several have been in use by the company on the route between its Nevada and California factories for over a year. But it's not in production yet.
Tesla Cybertruck
The Tesla Cybertruck is also not in production yet, though management is aiming to start late this year, using a factory that will be built somewhere in the middle of the country. But Tesla does have 650,000 deposits from people who want to own one, and relish the idea of driving a truck that looks futuristic.
TSLA is the Best Electric Vehicle Stock
I'm a big fan of competition within electric vehicle stocks because I think it makes everyone involved work harder, so I'm thrilled to see increasing numbers of entrants in the race to develop and manufacture a battery-powered pickup truck.
And I'm a big fan of strong stocks, too. It was TSLA's chart strength that led me to recommend the stock to my readers way back in 2011, when the Model S was still on the drawing board, so I'm keeping a close watch on NKLA and WKHS today, looking for an attractive entry point.
As for TSLA, I continue to expect great progress on many fronts as the company leads the world's transition to sustainable energy.
Admittedly, it's no longer early for the company (everyone knows its name), and there's been a lot of selling of late after a huge run. But of the three, it's still clearly the best electric vehicle stock to buy today.
Which electric vehicle stock do you invest in? Leave a comment below and let's talk about it.
[author_ad]
*This post has been updated from an original version, published in 2020.