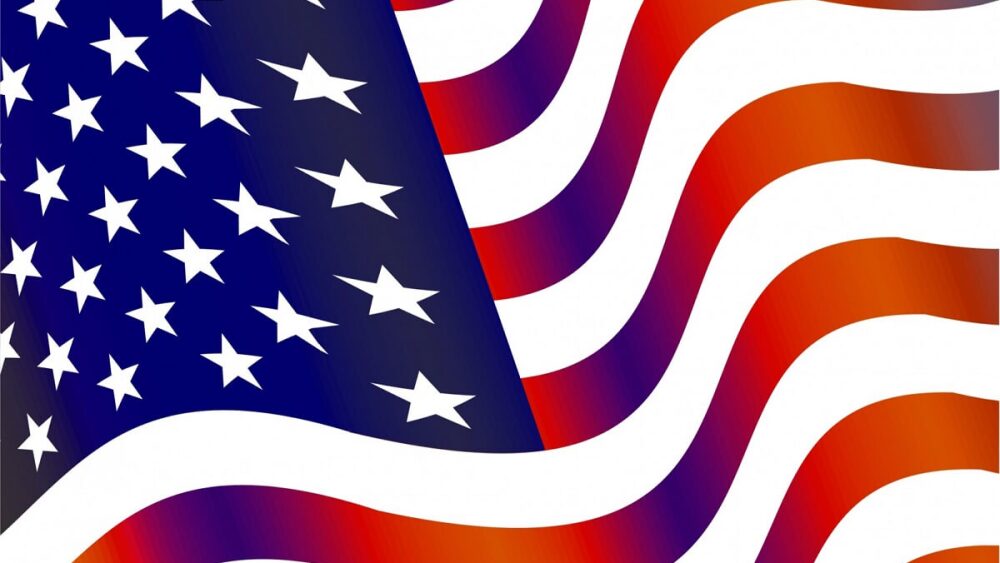 Patriotism is an ever-evolving concept in America. What exactly does it mean to be patriotic? Depends on who you ask. Thankfully, consumer research firm Brand Keys has been asking that question for 19 years. As their name suggests, however, their interest in patriotism is focused purely on brands: Which are America's most patriotic brands? That's the question it's been asking consumers in its annual survey. By proxy, American investors may be curious to learn the most patriotic stocks after celebrating the 4th last weekend.
The most patriotic company, according to the 5,804 American consumers Brand Keys surveyed last year, is Jeep, which is not a public company. The most patriotic public company probably won't surprise you: Walmart (WMT). That's traditionally been a good stock, but not lately: it's down 13% year to date and is down 4% in the last two years. Still, almost all stocks - especially blue-chip stocks like the companies that dominate the most patriotic brands list - have been beaten down in 2022.
[text_ad]
Looking at the rest of the list, patriotic brands generally make for good stocks.
Here are the rest of the public companies that made the list of the 10 most patriotic brands:

Disney (DIS)
Ford (F)
Amazon (AMZN)
American Express (AXP)
Netflix (NFLX)
Molson Coors (TAP)
Levi Strauss (LEVI)
Coca-Cola (KO)
The eight most patriotic stocks have an average two-year return of better than 17%, trailing the 21% S&P 500. However, if you remove the severe underperformance in NFLX (-63%), the average in the other seven is 29%.
Going deeper down the list, which includes the 50 most patriotic brands, here are the next five public companies, in order: Hershey's (HSY), Domino's (DPZ), Apple (AAPL), Twitter (TWTR) and Ralph Lauren (RL). Average two-year return? 35.8%. Among them, only DPZ (+5.7%) has failed to outpace the S&P over the last two years.
What's the takeaway here? Invest American!
There are plenty of great investments overseas; our global stocks expert Carl Delfeld has mined a number of the best international stocks in his Cabot Explorer (formerly Cabot Emerging Markets Investor) advisory. But on the heels of the worst first six months of a calendar year for stocks in more than half a century, there's certainly plenty of upside in U.S. stocks at the moment. So if you'd prefer the relative safety of investing in classic American brands—or are simply feeling patriotic and want to invest accordingly—it's a good time to add some patriotic stocks to your portfolio.

4 Patriotic Stocks to Consider
Which of the ones I just mentioned look like the best patriotic stocks to buy now? I'll give you four for the Fourth: Disney, Ford, Amazon and Apple. All four have really taken it on the chin this year, with each of them down more than the S&P this year. However, three of the four are projected to grow revenues by double digits this year, with Apple being the lone exception at 7.7%. These have been four of the best U.S. stocks of the past decade (and beyond!), and all four continue to grow at healthy clips. And now they can all be had at significant discounts. That makes them worth taking at least a small flyer on, if you don't already own them
If you're looking to add some American to your portfolio to celebrate our Independence, you can't go wrong with any of the stocks I just mentioned.
Nothing could be more American!
[author_ad]
*This post has been updated from an original version, published in 2019.