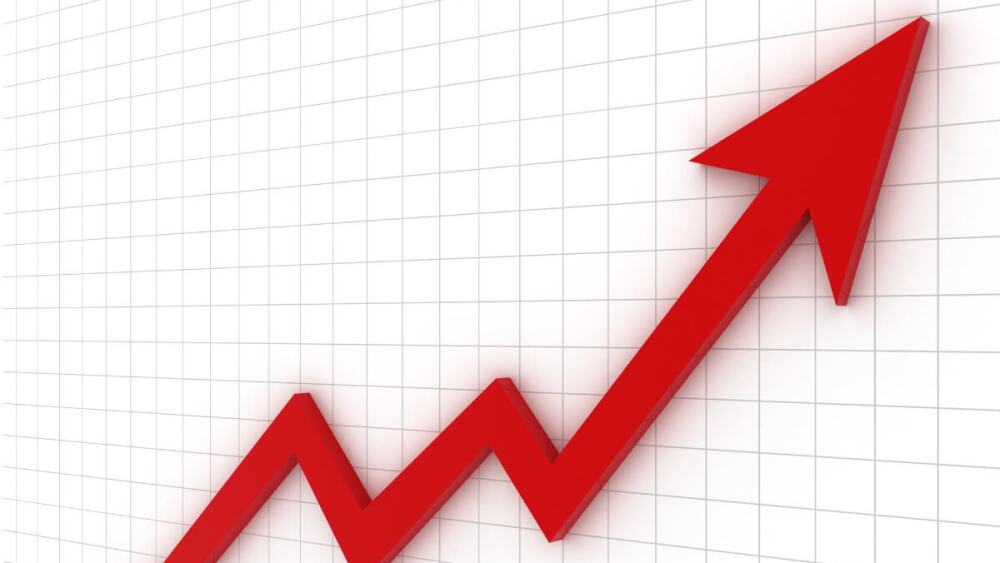 Dr Pepper Snapple Group (DPS) was just bought out by Keurig Green Mountain, makers of the K-Cup and formerly known as Green Mountain Coffee Roasters, for $103.75 per share in a special cash dividend.
Dr Pepper stock immediately got a major boost on news of the deal, gapping up from 95 to 120 in early Monday trading (see chart below). It's merely the latest evidence of the benefits of owning takeover targets.
Needless to say, if you owned shares of Dr Pepper stock, you are a happy camper. Twenty-five percent overnight jumps are rare, and typically caused by one of two things: a huge earnings beat or a buyout. The former occurrence is difficult to predict. The latter is more predictable, as big mergers and acquisitions are often preceded by weeks or rumors and attention-grabbing headlines.
[text_ad]
That wasn't necessarily the case this time, as the rumor mill was relatively quiet leading up to the Keurig-Dr Pepper deal, and so was DPS stock, which had been running in place since a big run-up in late November. So, in this case, if you didn't already own Dr Pepper stock, you might not have seen the buyout coming. If you did own DPS … you just made a lot of money overnight!
Officials on both sides should be commended for keeping the deal close to the vest. But usually, reports of a possible merger or acquisition trickle out long before a deal is consummated. When it happens, you should consider adding the takeover target to your portfolio. Even in the absence of early reports, there are ways to have a few prime buyout candidates in your portfolio.

How to Spot Takeover Targets
Investing in takeover targets before they've been taken over has long been common practice among savvy investors. The difficulty is, as it always has been, determining which companies are buyout candidates.
It's far from an exact science. Companies with good track records of consistent sales and earnings growth usually make for the best candidates. Which again makes this deal a bit of an outlier: Dr Pepper's profits have been on the decline, including a 15% drop-off in the third quarter, while sales improved only modestly. The Dr Pepper-Keurig deal seems to be more of a case of two wrongs trying to make a right, as Keurig (which was taken private in 2015 when it was bought out by JAB Holdings) is also experiencing declining sales amid increasing competition and criticisms from environmentalists over its K-Cups, which are not recyclable.
Keurig is no doubt hoping that a merger with Dr Pepper Snapple will help stop the bleeding—for both companies. Judging by the investor response, Wall Street seems to like the deal, or at least what it means for Dr Pepper Snapple. Prior to the Keurig buyout, Dr Pepper stock had been stuck in the mud for the better part of a year, up a mere 5% since the start of 2017.

Too Late to Buy Dr Pepper Stock
Would I buy Dr Pepper stock now that the newly expanded company is projected to make $11 billion in sales, up from the $6.6 billion it made over the last 12 months? No. The price tag for DPS was already a bit rich even before jumping from 95 to 120 overnight, with a price-to-earnings ratio approaching 30. Though the deal should help improve Dr Pepper Snapple's growth, at least in the short term, I think a lot of that growth is already baked in at this point, as Wall Street has a habit of overreacting before reverting to a mean. (And if you already owned DPS shares, sell them now!)
Instead of buying DPS stock, I'd research what other stocks could be potential takeover targets. Dr Pepper Snapple may have been a difficult target to forecast, but many others aren't.
If you want to know more about what traditional takeover targets look like, I highly recommend reading this piece by our own Crista Huff about "What to Do When Your Stock Is a Takeover Target." Crista's advisory, Cabot Undervalued Stocks Advisor, has spotted many takeover targets over the years, enabling her subscribers to grab quick double-digit gains in a matter of months or sometimes just weeks.
To see how she did it, click here.
[author_ad]