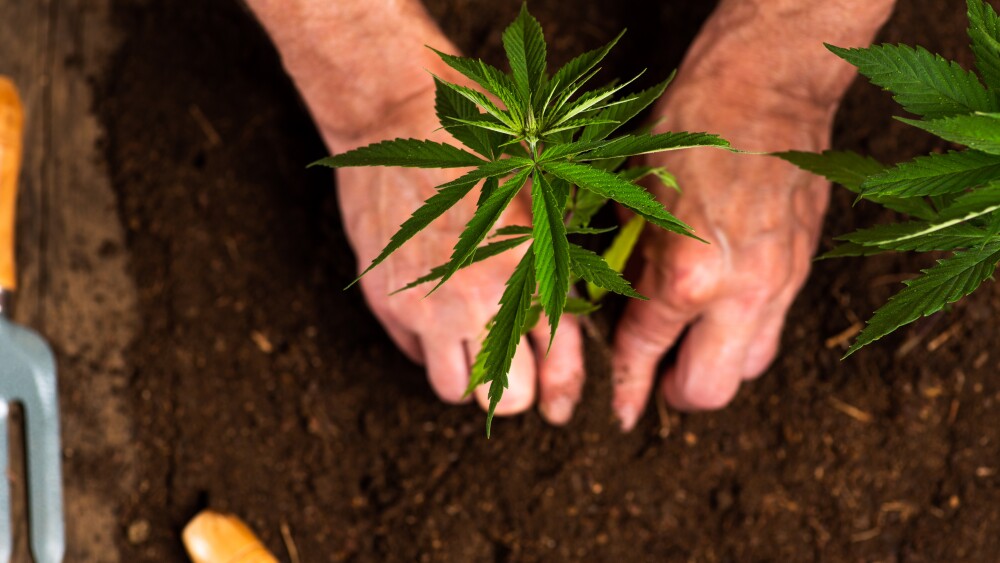 With Labor Day just around the corner, lawmakers will be back in Washington, D.C. in no time.
It would be a mistake for cannabis investors to make big bets on imminent federal reform. But the potential for incremental progress is well worth considering for anyone who owns the space with a multiyear time horizon.
That's the right timeline to have in mind, given all the false starts to federal reform. Federal reform, however, does seem inevitable considering that 40 states now have some form of legalization, sales growth remains robust, and polls show the majority of voters want change.
For insights on the prospects for steps towards federal reform that may play out over the next few months, let's turn to Charles Bachtell, the CEO and founder of Cresco Labs (CRLBF). It's one of the cannabis companies that spends the most on lobbying in D.C.
[text_ad]
For background, here are the two key potential reforms Bachtell and other cannabis sector advocates want to see.
1) The Secure and Fair Enforcement Act (SAFE banking). This would allow banks to serve cannabis companies. That would let dispensaries move away from operating in cash only, and it may also clear the way for cannabis companies to list on U.S. exchanges. The latter would be a game changer since it would vastly improve access to capital at lower costs.
2) Re-scheduling under the Controlled Substances Act. A shift down to the Schedule III category from Schedule I, which includes drugs like heroin, would reduce onerous federal taxes.
That's because Schedule I status prohibits cannabis companies from deducting most expenses against taxes, under Section 280E of the Internal Revenue Service code. Deductions would be permitted with Schedule III status, which would also clear the way for interstate commerce in cannabis.
"I've spent a lot of time in D.C. this year," says Bachtell. "There are a lot of constructive conversations happening, and the right leaders are actively engaged around SAFE and the rescheduling of cannabis. There are solid indicators that progress is being made." He says federal reform on both of these issues is more likely than not, and he thinks meaningful progress is possible by year end. This would be a big catalyst for the group.
On SAFE banking, Bachtell says "There's an understanding of the need for safe harbor language all the way up through the U.S. exchanges and how that is important to unlock of access to capital for existing incumbents and, of course, for new entrepreneurs to enter the space." Bachtell says key lawmakers recognize access to capital via banks is important for both big cannabis companies and smaller "social equity" operators who won licenses in part because of prior drug-related convictions or demographic status. He doesn't think the provision to allow stock exchange listings would kill the bill.
Another potential sticking point in SAFE banking has been a provision called Section 10. This part of the bill would make it more difficult for regulators to stop banks from serving customers suspected of carrying out illegal activity.
"The provision could hinder efforts by bank regulators to address payment fraud and the use of bank accounts by fraudsters to receive money stolen in hacks and scams," says the National Consumer Law Center, a consumer advocacy group. "Our concerns are even greater today in light of the explosion of payment fraud. Nearly $9 billion in fraud losses were reported to the Federal Trade Commission (FTC) in 2022, a 46% increase over 2021."
But Bachtell suggests this hurdle will be overcome. "It does look like there's a path to managing the Section 10 reform," he says.
On rescheduling, Bachtell says President Joe Biden asked agencies in his administration to consider this change because cannabis was "incorrectly" put in the most stringent Schedule I category, which also includes heroin and LSD. Rather than full federal legalization, cannabis "will likely go to Schedule III," Bachtell predicts. "Schedule III seems to be the most palatable from a science-based perspective matched with a political-based component."
He says the impact of the change would be huge since his company pays as much as $100 million per year more in taxes than it would without 280E.
"The next 30 to 45 days are going to be pretty telling both for the SAFE act and rescheduling," says Bachtell. "We have to continue to educate. And that's the role we're playing in it. We're going to continue to engage and put ourselves in a position to be a trusted resource for legislators and regulators who are going to be tasked with making those decisions."
The right kind of federal reform is key for cannabis investors. "The long-term cannabis growth story remains unchanged," says Bachtell. "Cannabis is still positioned to be one of the largest consumer products categories in the U.S."
[author_ad]