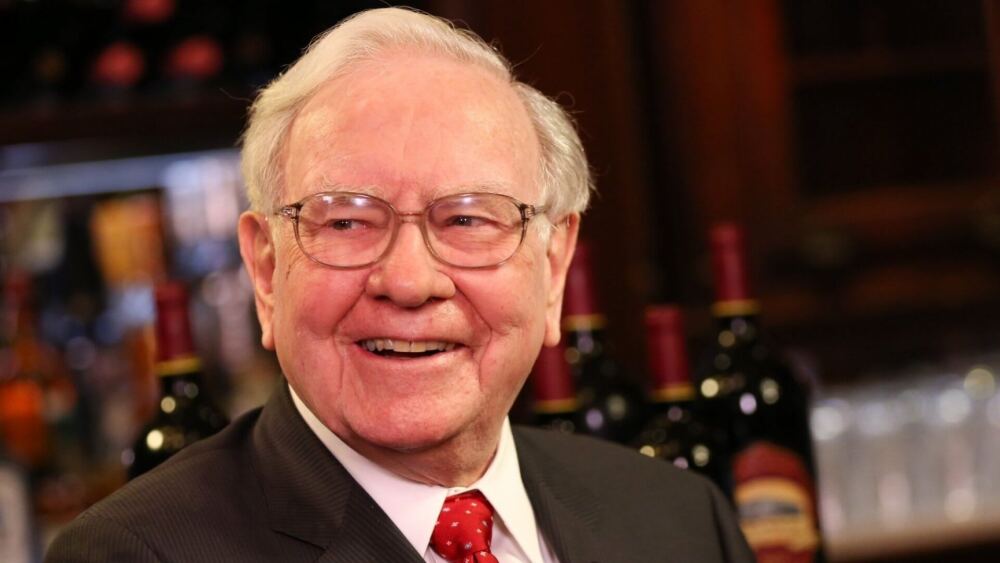 We often write about Benjamin Graham because he is considered the father of value investing. His clear teachings of how to analyze stocks and bonds using formulas and restrictive conditions make sense to me and are easy to follow. His book, The Intelligent Investor, first published in 1949, provides all of the information needed to become a successful value investor. Benjamin Graham taught investment courses at Columbia University in addition to running his Graham-Newman Partnership investment advisor, for many years. Many of his students at Columbia became successful investors, including Warren Buffett.
Warren Edward Buffett, born 92 years ago in Omaha, Nebraska, is the "Oracle of Omaha." Warren Buffett grew up in Omaha and Washington, D.C. before attaining his bachelor's and master's degrees from the University of Nebraska and Columbia University. Mr. Buffett became interested in investing at an early age and attended Columbia because Benjamin Graham and David Dodd, another well-known securities analyst, taught there.
[text_ad]
Buffett then went to work for Buffett-Falk, his father's brokerage company, before joining Graham-Newman for three years. Mr. Buffett then ventured out on his own and formed several investment partnerships, which purchased a company called Berkshire Hathaway, a textile manufacturing firm. In 1962, Buffett liquidated his partnerships to focus on Berkshire, and the rest is history.
Warren Buffett made one successful investment after another using Berkshire Hathaway (BRK-B) as his conduit. He had learned well from Benjamin Graham. Buffett became adamant that his stocks provide a wide margin of safety. The intrinsic value of a company must outweigh the company's stock price. Although he's been usurped as the world's richest man by tech heavyweights, his $115 billion net worth is a testament to his value investing principles.
Want to invest like Warren Buffett? Here are seven value investing guidelines to get you started in the right direction.
Warren Buffett Guidelines
Buy Companies at Bargain Prices. Warren Buffett is a true value investor. Buying companies cheap is what value investing is all about. Purchase stocks below their intrinsic value and fill your portfolio with these companies. Pay less attention to earnings per share. Look for solid return on equity, high operating margins and low debt. In addition, look for companies that generate lots of cash and have a consistent operating history during the past 10 years.
Be Patient. Wait for the right time to buy. Patient investors are the best prepared when opportunities emerge. Because of market turbulence, stocks of great companies sometimes trade at very cheap valuations. This doesn't mean buy stocks and forget about them! Tracking performance is key and so is getting out when necessary (when your stock is overvalued or trouble is on the horizon). Invest only in companies that will outperform for decades. Follow this approach and you will gradually develop an outstanding stock portfolio like Warren Buffett.
Go Against Conventional Wisdom. Attempt to be fearful when others are greedy and to be greedy only when others are fearful (note: now is a GREAT time for this!). Going against the crowd can be an effective way to make money.
Stick with What You Know. Stay within your circle of confidence. If you don't understand what a company does or how it makes money, avoid it.
Be Self-Confident. You must be able to act without affirmation from others (or the market) on your investment decisions.
Buy Companies with Competitive Advantages. Warren Buffett calls this an "economic moat," which gives a company barriers or protection from its competition. Examples of competitive advantages include high capital costs for rival companies to enter a business, a strong brand identity or patent protection.
Believe in America. Warren Buffett has faith in the long-term prosperity of U.S. companies. This allows him to make investment decisions that are not based on where we are in economic cycles.
Which of these lessons do you apply to your own investing?
[author_ad]
*This post has been updated from a previously published version.